Contents
Welcome from Barbara Hakin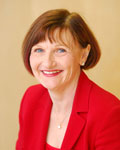 Welcome to the latest issue of the bulletin for proposed clinical commissioning groups and as we move into the second half of 2012, the work to create an effective, successful and safe commissioning system continues.
Firstly, I would like to say a huge well done to all the proposed CCGs in wave 1 of the authorisation process. All 35 submitted their applications in full and on time and I want to thank them for their energy and commitment. I know all the CCGs are working incredibly hard and I want to emphasise again that all the authorisation waves are equal and there is no difference between a CCG in wave 1 or wave4 interms of competence. It's really inspiring to see the process get off to a good start and I hope those CCGs in waves 2 to 4 are able to continue in the same way. There is some useful information for those later waves in the bulletin today, particularly around the use of the authorisation portal.
The bulletin also contains news about a paper which will be going to the board meeting of the NHS Commissioning Board Authority next week. It focuses on the final elements of the authorisation process, specifically about how decisions will be made and moderated and how conditions will be applied. If the board approves our recommendations then the NHS Commissioning Board – once it comes into being in October – will be able to oversee an application process for CCGs which is clear, consistent and fair. I would encourage you to read the paper and we will of course update you again following the board meeting.
It may seem from this that all our work is only focused on clinical commissioning groups. This isn't the case at all – there is also plenty of activity around the establishment of commissioning support services and planning for the direct commissioning responsibilities of the NHS Commissioning Board. One piece of key news this time is that the Board Authority has decided to host all 23 CSSs through to the point in 2013-14 at which CCGs make their decisions on their choice of commissioning support, and complete their procurements. I am sure this stability will provide reassurance to you as you prepare for and progress through the authorisation process.
Earlier this week we announced the first nine appointments to the CSS managing director posts. These are significant new roles, requiring a very broad set of skills and competencies and it is absolutely essential for the future sustainability of CSSs that we get these appointments right. Our key focus now is to ensure that CSS development continues at a rapid pace over the next few months as we continue the recruitment process. There are a number of items on commissioning support within this bulletin, but please remember if you would like to know more about this in more detail we also have a commissioning support bulletin.
Finally, I would like to make you aware of an imminent update to one of our key documents. Since the publication of the secondary regulations for CCGs last month, we have been refreshing Clinical commissioning group governing body members: Roles outlines, attributes and skills. The updated version of this document will be available very soon and will contain a new suggested naming convention for key leadership roles in the CCG which I would recommend you take a look at.
I look forward to speaking to a number of the clinical leads at my next webinar on 1 August, but as always, if you have any other questions, comments or feedback about the commissioning development programme, or you would like to be added to the mailing list to receive this bulletin directly, please do email me at pathfinderlearningnetwork@nhs.net.
Dame Barbara Hakin
National Director for Commissioning Development
Proposals for authorisation conditions and support published
Proposals for the final key elements of the authorisation governance process for CCGs, including the decision-making, moderation, conditions and support processes within the NHS Commissioning Board (NHS CB), have been published today.
The information is in a paper to the NHS Commissioning Board Authority which will be asked to approve the proposals at its board meeting on 19 July 2012.
The report to the Board identifies four key governance issues and the recommended approaches to each:
The appointment of panel chairs and the make-up of authorisation panels
Establishing the governance arrangements, including a new sub-committee of the NHS CB which would meet from October 2012 and make all the authorisation decisions
The design of the moderation process for the outcomes of authorisation assessments
The approach to applying conditions to authorisation, the support that will be made available to CCGs, and the design of the corresponding rectification plans.
The authorisation decision-making and governance process will be overseen by two national directors at the NHS Commissioning Board: Dame Barbara Hakin, National Director of Commissioning Development, and Ian Dalton, Chief Operating Officer.
It is proposed that a Moderation Panel, chaired by Dame Barbara Hakin, is set up to ensure consistency. It would meet after the assessments for each wave had been completed.
There are 119 authorisation criteria and it is proposed that each unmet criteria would have a standard condition applied to it and, if appropriate, one of a range of support options for that CCG. Following the Moderation Panel, the support would be decided by a Conditions Panel, chaired by Ian Dalton, which would also decide if a CCG is to be established without authorisation (shadow CCG). There would be seven types of support including: making advice and expertise available; providing a specific team or individual; appointing an alternative accountable officer; and removing functions.
Having considered the recommendations of the moderation and conditions panels, Ian Dalton would make the final recommendations to the Board sub-committee regarding the authorisation status for each CCG – fully authorised or authorised with conditions (which includes established without authorisation).
A rectification plan for each CCG would be agreed between the local area team director and the CCG after the sub-committee's final decision. This would set out the CCG's proposed response to achieve the threshold for each unmet criteria, allowing the conditions to be discharged. The purpose of the support and the rectification plan would be to ensure that a CCG is enabled to discharge its conditions as soon as possible before April 2013.
As part of the initial authorisation assessment process, the site visit panels – which assess CCGs – will be led by experienced senior NHS directors and involve senior clinicians, local government, finance and commissioning experts, and patient/public representatives. Site visit panel chairs will be selected by Ian Dalton and will include regional directors, local area team directors and other directors of the Board Authority, and other senior commissioning leaders.
All those taking part in the site visit panels will receive training to ensure a consistent and rigorous approach and the first group will do their training in July, ready for the first panels in September. It is proposed that each site visit panel chair does as many panels as possible to ensure that expertise is accumulated.
The full paper – and all the papers for next week's board meeting – can be seen on the board meeting pages.
Further details about the process will be made available in September.
All commissioning support services to proceed
The NHS Commissioning Board Authority has announced that all current 23 CSSs will now proceed to be hosted by the NHS Commissioning Board from October 2012; a shift in emphasis brought about as a result of Checkpoint 2, where the numbers of CSSs reduced to 23, and subsequent further evaluation which has made it clear that each is viable in terms of scale.
In addition, the Board Authority recognises the need for stability for CSSs and their customers to ensure a successful transition to the new clinical commissioning system.
This decision will also ensure:
there is stability and continuity for CCGs as they prepare for and progress through the authorisation process, and as they carry out the procurement of their choice of commissioning support post-April 2013
the CSS development process is better aligned with the national HR transition process
CSSs can ensure they are the 'right size' – a process of ensuring their income covers their costs – in time for April 2013.
No CSSs will now be stopped at Checkpoint 3, although this does not rule out further size variation or adjustment to management configurations as a result of the assurance process. Instead, building on the outcome of Checkpoint 2 – where all 23 were judged to be viable – the focus will be on making sure all CSSs are as good as they can be by April 2013.
Authorisation portal: learning for waves 2 to 4
The authorisation portal, which enables CCGs to submit their documentary evidence to the authorisation team, is now open for waves 2 and 3 – and there are several key learning points regarding evidence submission that we would like to highlight for all future waves.
We would urge CCGs to consider carefully the number of documents submitted over and above those specifically required in the authorisation guide for applicants. It should be possible to demonstrate evidence against all 119 assessment criteria in a submission of around 25-30 documents. Any further evidence in addition to the core documents should be:
carefully chosen;
clearly relevant to particular criteria or sub-criteria; and
accurately signposted.
In particular, CCGs should avoid submitting numerous sets of meeting minutes unless each demonstrates a specific and different point of evidence. Samples of minutes are sufficient to demonstrate, for instance, engagement of particular groups or individuals in a process or decision-making forum.
Good document signposting is crucial to enable assessors to work quickly and accurately through documents assessing evidence points. This also allows assessors time to provide richer and more considered feedback on whole documents in overview. Signposting to page and paragraph, where appropriate, is extremely helpful. The authorisation team will be issuing a signposting template for CCGs for use in future waves.
Federated CCGs should ensure that somewhere in their core documentation they have set out the rationale and intended operating model of the federation.  In addition, it would be helpful if they clearly signalled which documents in their submission are 'shared' documents that also form part of the submission portfolio of their federated members.  Please note, however, that all CCGs in a federation should submit all core documents, even if some of these are shared between CCGs, rather than referring the assessors to "document X in CCG Y's submission".
We strongly recommend that a senior person has a good oversight of the submission content and signposting and reviews it carefully before it is submitted.
Please contact the general authorisation team if you would like any further advice on putting together your evidence submission. Any request for help on signposting should be addressed to the KMS technical enquiry line (see below for contact details).
Helplines for CCGs
We have recently updated our helpline system to allow CCGs to choose the enquiry line best suited to their questions.
For general authorisation enquiries, please contact ccg.mailbox@nhs.net or phone 0207 804 1990 (This is an answerphone – please leave a message and the NHS CBA will contact you)
For 360 stakeholder survey enquiries, first please refer to the information pack downloadable at http://ccg360survey.ipsos-mori.com.  If your enquiry is not resolved,  then please contact CCG360survey@ipsos-mori.com or phone 0207 347 3185
For KMS / authorisation portal technical enquiries, please contact support@gpteamnet.com or phone 0191 201 2166.
Recruitment of lay assessors underway
The recruitment of lay assessors to take part in the authorisation site visits is underway.
Lay assessors will take part in the panel visits to proposed CCGs, alongside other panellists from the NHS and local authorities.  The panels will assess each CCG's capability to deliver  their new commissioning role, following on from the desk-top assessment.
Lay Assessors are not required to be experts in any specific field, but are expected to bring their own experience and an independent view to the assessment . They should have a commitment to support the development of the new health system, an objective approach, a genuine interest in participation and an ability to constructively challenge the views and assumptions of senior/board level professionals.
Recruitment runs until Tuesday 31 July.  For more information please contact roz.davies@nhs.net or jane.burbidge@nhs.net.
Updated role outlines and governance FAQs
Many of you will be aware that the National Health Service (clinical commissioning groups) Regulations were laid before parliament last month. We have taken the opportunity to revisit some of our support material for CCGs in the light of this.
Clinical commissioning group governing body members: Roles outlines, attributes and skills is being updated and will be made available in the next few days. It will include further specific advice regarding exclusion criteria for governing body roles; further clarity regarding the registered nurse and secondary care specialist doctor roles; and an update regarding a suggested naming convention for key leadership roles in the CCG.
The Frequently Asked Questions (FAQs) for Towards establishment: Creating responsive and accountable CCGs (and supporting products) has also been updated and expanded. The new document can be found here.
The value of nursing to CCGs
Proposed CCGs are currently agreeing their internal arrangements to discharge the full range of their responsibilities. They are putting in place a governing body and wider leadership team that draw on the strengths of each and every individual's contribution.
As they do this, CCGs may want to bear in mind the tremendous value that experienced senior nurse leaders and other health care professionals can contribute, particularly to the quality and improvement of care and services for patients.  The expertise that senior nurses have brought to previous NHS organisations has been invaluable, and CCGs across the country are now considering how they can best build on this.
A briefing note has been published which may be useful to CCGs as they design their internal management structures. It may help as they consider how they intend to ensure that vital quality issues such as patient safety and safeguarding are given absolute attention and the contribution that nurses can make to this.
Local enhanced services
A fact sheet has been produced to help CCGs and PCTs understand the new local commissioning arrangements for enhanced services from April 2013, including the transition arrangements for current local enhanced services (LESs).
From April 2013, CCGs will be able to commission a wide range of community-based services to meet local needs. This can include services delivered by GP practices, provided they go beyond the services provided under the GP contract.
It is proposed that the Board will also give CCGs delegated powers to develop and fund local schemes to improve the quality of services provided under the GP contract, subject to agreement from the Board's local area team.
The funding for current LESs (excluding public health services that will become the responsibility of local authorities) will be included in CCGs' budgets.  The Board Authority considers that CCGs will be best placed to make decisions about how to use these resources to improve local health outcomes.
The proposals in the document do not involve any changes to the rules and guidance about how services are commissioned. As with PCTs, where there are a range of potential providers, CCGs will be expected to commission either through competitive tender or by allowing patients the choice of qualified providers.  But, as with PCTs now, CCGs will also be able to commission exclusively from GP practices where they are the only possible provider, for example because they are holders of a registered list, or where the services are of a minimal value.
To provide stability during the initial move to the new commissioning arrangements, PCTs will agree with CCGs whether to extend current LESs into 2013/14. Similar discussions will be required with local authorities.
The fact sheet can be found in the Primary Care Commissioning section of the Resources for CCGs page of the Board Authority's website.
Commissioning fact sheet for CCGs
The NHS Commissioning Board Authority has published a Commissioning Fact Sheet for CCGs. This explains:
which services CCGs will commission from 1 April 2013
those services that will be commissioned by the NHS Commissioning Board (NHS CB); and
those services that will be commissioned or provided by local authorities and Public Health England.
A number of previous documents have described these commissioning responsibilities, but the fact sheet brings the information together in one place and provides further clarity on certain aspects.
We hope that the document will help CCGs prepare applications for authorisation, plan further development, and help to identify opportunities for collaborative commissioning with other CCGs and with local authorities.
The fact sheet can be found in the Resources for CCGs page of the Board Authority's website.
Commissioning support: First CSS Managing Directors appointed
The first round of appointments to commissioning support service (CSS) managing director posts has been made by the NHS Commissioning Board Authority. Nine appointments have been made, while discussions are on-going with others.
The successful appointees, and their current CSSs, are:
Robert Bacon – Birmingham, Black Country and Solihull Commissioning Support Service
Stephen Childs – North East Commissioning Support
Keith Douglas – Commissioning Support South
Jan Hull – Best West Commissioning Support
Derek Kitchen – Staffordshire Commissioning Support Service
Rachel Pearce – Arden Commissioning Support Service
Andrew Ridley – North and East London Commissioning Support Service
Ming Tang – CSS to be confirmed
Sarah Whiting – North West London Commissioning Support Service
The external recruitment search process has already begun and an advert for the roles was placed in HSJ last week.  Potential candidates for these roles can also find further information here.
Where there are still gaps in leadership appointments, the Board Authority has said that immediate leadership arrangements will be put in place to ensure that all CCGs receive the support they need for authorisation and transition, and to ensure that all CSSs are capable of continuing to progress at pace. In some cases, existing interim managing directors will continue in post, while in others there will be new interim management arrangements.
Commissioning support: Business review and assurance update
Detailed guidance and a financial model template have been sent to commissioning support services (CSSs) as part of the preparations for 'Checkpoint 3' – the next stage of the business review and assurance process – which begins in August 2012.
The Checkpoint 3 guidance outlines to CSSs what they will need to include in their full business plan, which need to be submitted along with a financial model and a balanced scorecard by 31 August.
The NHS Commissioning Board is due to consider the outcome of Checkpoint 3 in October 2012 and, at that point, CSSs will be given a 'licence to operate' and an updated development plan.
The Checkpoint 3 documents are available on the commissioning support resources pages.
Work is also underway to look at what further checks are required beyond checkpoint 3 so that, in totality, each CSS only has the right number of staff and overheads to match the contracts it has agreed with CCGs. Proposals are currently being developed for:
Checkpoint 4 in November, which will review CSS structures and their plans to 'right size' and 'right skill'
Checkpoint 5 in January, which will review the contractual arrangements (including the terms and conditions) that CSS are putting in place with CCGs for 2013/14.
Commissioning support: West Mercia
CCGs in West Mercia have made their decisions about which commissioning support services (CSSs) they will use. CCGs in Shropshire, Telford and Wrekin and Herefordshire have elected to work with Staffordshire CSS, while CCGs in Worcestershire will work with Arden.
Webinar with Barbara Hakin
National Director of Commissioning Development Barbara Hakin will be leading another session in her series of online webinars for clinical leaders next month.
Webinar technology combines teleconferencing with the desktop sharing of slides through the web, so everyone who is logged on sees and hears the same presentation and is able to contribute.  This enables Barbara to discuss current issues with CCG leaders quickly and directly, without the need for participants to travel.
The next session will give a general update on all aspects of the commissioning development programme, but will also have a specific focus on primary care commissioning.
The date of the next session is:
Wednesday 1 August 2012, 12.15pm-1pm
Invitations and registration details will be sent out shortly to CCG clinical leads. If you don't receive your invitation, or if you would like any further information, please email bethany.clift@dh.gsi.gov.uk.
Local authority health scrutiny consultation
Proposals to update local accountability have been put forward as part of a consultation on regulations governing local authority health scrutiny.
The changes proposed in this consultation will update the arrangements and regulations for local authority health scrutiny and help to ensure that the interests of patients and the public are at the heart of the planning, delivery and reconfiguration of health services.
NHS commissioners, as leaders of the new commissioning system, will wish to make themselves aware of the consultation proposals, and how health scrutiny will affect them in the future.
The consultation has started today and runs until 7 September 2012. The consultation document can be downloaded from the Department of Health website.
Responses to the consultation can be submitted by email to scrutiny.consultation@dh.gsi.gov.uk or online.
NHS IMAS: Offering innovative support to CCGs
NHS Interim Management and Support (NHS IMAS) offers organisations that need short or medium term support, the means to access the management expertise that exists throughout the NHS. They are there to encourage and facilitate the NHS to use the skills that are already available within the organisation.
NHS IMAS can help you prepare for the CCG authorisation process by providing you with senior experienced NHS managers who are innovative and delivery focused. NHS IMAS pool members are NHS Chief Executives and Directors with a proven track record.
The dedicated pool members can support your organisation by:
Managing strategic development and local commissioning of services
Providing expertise and senior leadership on transformation programmes
Identifying  service improvement opportunities
Developing service and pathway redesign projects
Planning and coordinating service reviews
Contributing to the delivery and development of performance across the health and social care sector
To discuss your requirements please call the NHS IMAS core team on (0113) 254 6464/6424 or email nhs.imas@nhs.net. For more information please visit the IMAS website at www.nhsimas.nhs.uk.
Comments on this page are now closed.