Contents
Welcome from Barbara Hakin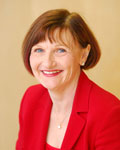 Welcome to the latest bulletin for emerging clinical commissioning groups, our regular communication for the latest news and information from across the commissioning system.
Firstly, it was wonderful to see so many of you at the launch event for the NHS Commissioning Assembly earlier this month, and also at the NHS Alliance conference in Bournemouth last week. I know we are all busy – both with setting up the new system and keeping up with the day job – but these networking and sharing opportunities are so important as we work towards April 2013. They are a reminder that none of us is doing this alone and that support and guidance are available from so many different colleagues and organisations across the country.
The NHS Commissioning Assembly meeting in Doncaster was particularly important. It was the first time that the combined leadership of the new clinical commissioning system had a chance to come together in one place and discuss the opportunities and challenges we are facing.
The Assembly is a single team through which CCGs and the NHS CB can co-produce national strategy and direction. The feedback I received on the day and following the event shows that many of you agree and that there is a great deal of commitment to working together moving forward.
For Assembly members, we will be sharing the materials from the day, and the outputs of the sessions with you shortly and I'll also be discussing it in more detail on my next webinar on 11 December, so please do book your place to join that when the email invitation comes round.
The timing of the Assembly event was interesting too. The meeting took place the day after the publication of the Government's mandate to the NHS Commissioning Board and the content of the document and its significance was discussed throughout the day.
More information about the mandate and what it means for CCGs is included in the bulletin below, but for me I think it shows that local clinical leaders, and the NHS CB, have been given a real opportunity to do things differently by responding directly to local needs. Clinical leaders will be free to innovate and do things in the way that best meets the needs of local communities.
Equally, by putting the NHS Outcomes Framework at the heart of the mandate, the Department of Health is signalling an enormous change in the way that NHS priorities are being set, performance is being monitored and organisations are being held to account. I really do think that this significant change will bring real benefits to our patients and the public.
I would also like to draw your attention to other important items in the bulletin this time. You may have seen that last week the NHS CB published the Operating Model for specialised services commissioning. Much work has already taken place around specialised commissioning and this is the next step on the journey towards creating a single, national system which will ensure these patients are offered consistent, high quality services across the country. Very soon we'll also be launching a public consultation on the first set of national service specifications and clinical policies, and inviting you to take part.
Finally, I know that many CCG leaders are working and engaging with voluntary and community sector organisations to improve health outcomes for your local populations. The NHS CB is now working with two partner organisations to set up a small network of learning sites where CCGs link up with local voluntary, community and social enterprise organisations to develop this area of work. You'll find more information about this in the bulletin, so if you would like to get involved please talk to your local partners and submit your expression of interest form by 14 December.
And while all this is taking place, the CCG authorisation process remains on schedule. The moderation and condition panel meetings are going well; and as you know we are due to announce the outcomes of the wave 1 authorisations in early December.
As always, if you have any comments, questions or feedback about any of these topics, or about the bulletin, please do get in touch via pathfinderlearningnetwork@nhs.net.
Dame Barbara Hakin
National Director: Commissioning Development
The Government's mandate to the NHS Commissioning Board
Earlier this month the NHS Commissioning Board (NHS CB) welcomed the mandate from the Government, setting out the objectives for the improvement of health and healthcare.
As the NHS CB moves towards taking on its full responsibilities in April 2013, the mandate signals a major step on the road to a more liberated and innovative NHS that can be more responsive to its patients.
The mandate asks CCGs as commissioners to improve against all indicators in the NHS Outcomes Framework:
Preventing people from dying prematurely
Enhancing quality of life for people with long term conditions
Helping people to recover from episodes of ill health or following injury
Ensuring that people have a positive experience of care
Treating and caring for people in a safe environment and protecting them from avoidable harm
The mandate sets clear objectives for the NHS for the coming two years, through outcomes for patients. It recognises that the NHS CB and CCGs must operate independently from day-to-day political control and it allows local health professionals the freedom to respond to local health and care needs.  This has already started in the planning underway in CCGs and health and wellbeing boards.
The NHS CB will oversee delivery against the mandate, and compliance with commissioners' broader legal duties. It will work closely with local clinical leaders and provide the support they need, while maintaining maximum freedom for CCGs so that they may respond more effectively to the needs of their local population. They will need to innovate and transform local health services to meet the needs and wishes of patients, while assuring the delivery of improved outcomes.
The next step is for the NHS CB and CCGs to set out our plans for how the NHS will meet the commitments and strategic objectives outlined in the mandate, and for which the NHS CB will be held to account. The NHS CB's planning framework – which will support CCGs in making a reality of the mandate's ambition to respond to local need – is due to be issued next month.
The Government's mandate can be viewed in full on the Department of Health website.
Building health partnerships: Call for expressions of interest
The NHS Commissioning Board, together with NAVCA (National Association of Voluntary and Community Action) and Social Enterprise UK (SEUK), is looking for up to 12 CCGs who are committed to delivering improved health outcomes for their communities by building effective community involvement in commissioning.
Twelve learning sites will form a network acrossEnglandto develop, highlight and support best practice; enable local partners to innovate local solutions and to spread best practice amongst other CCGs.
CCGs who come forward – with their local partners – to take part will be invited to describe the support they would like to receive in order to realise their aspirations, ensure their success and share their learning with others.
Learning sites will identify what local actions and priorities they want to focus on.  They will have access to facilitated support and a bursary to develop their local approaches and partnerships.
The programme builds on existing practice to enable CCGs to develop innovative approaches to commissioning for improved health outcomes through effective partnerships, that recognise and value the essential contribution of the voluntary, community and social enterprise sectors.  The learning sites will bring together the local voluntary and community sectors with CCGleaders and others to build mutual trust and understanding in order to jointly develop practical solutions that address local priorities.
The programme plans to form a network of learning sites where CCGs are developing constructive and productive partnerships together with their local communities by:
providing information, advice and support to CCGs on the role and contribution of the voluntary sector and community groups; and
ensuring that voluntary organisations have the capability to respond to local needs and emerging commissioning requirements and grow their stake in the new health economies.
Further information and an expression of interest form is available. The deadline for expressions of interest to be submitted is Friday 14 December 2012.
Operating Model for specialised services commissioning
The NHS Commissioning Board has published the new Operating Model for commissioning specialised services – setting out how a single, national system will ensure patients are offered consistent, high quality services across the country.
The new Operating Model marks a clear move away from regional specialised commissioning to a single national approach to both commissioning and contracting. By bringing together the current ten different systems for commissioning specialised services, it provides the opportunity to innovate and introduce new approaches to benefit patients and improve health outcomes in a systematic way.
Underpinning the Operating Model are the NHS CB's Commissioning Intentions for 2013/14.
The new system will provide a clear focus on a range of rare conditions and low volume treatments ranging from medical genetics, kidney disorders and uncommon cancers to complex cardiac interventions, burn care and some specialised services for children.
The next step will be to launch a public consultation on the first set of national service specifications and clinical policies for specialised services.  Information on this will be published shortly.
Specialised services account for approximately 10% of the total NHS budget – approximately £11.8b a year. The budget has increased from previous years as the volume and range of services being commissioned is much greater.
The documents are available in the specialised commissioining resources area.
Finalising commissioning support requirements
Last month, the NHS Commissioning Board asked CCGs to finalise their commissioning support requirements for 2013/14 from NHS Commissioning Support Units (CSUs) by the end of October and put in place signed service level agreements (SLAs) before the end of November. This will allow both CCGs and CSUs to be clear about their staffing requirements and recruit to these in line with the national HR transition process before the end of March 2013.
The NHS Commissioning Board has published a short factsheet for CCGs to support them to put final SLAs in place with their chosen NHS CSU, along with an illustrative template that sets out some of the key clauses that CCGs should be looking to include. These documents will support CCGs to put in place robust SLAs with their CSUs that sets out the roles and responsibilities of each party and describes the level of service that might be expected. The documents can be found on the CCG resources page.
The NHS CB is also currently collating good practice examples of SLAs from across the country to show some of the key performance metrics that CCGs are putting in place to measure the services being provided by CSUs. Anonymised versions will be shared on the website. If you have any specific queries relating to CSU SLAs, please get in touch via commissioningsupport@dh.gsi.gov.uk.
New service to collect patient data from GP systems online
The General Practice Extraction Service (GPES) is a new, centrally managed, primary care data extraction service designed to gather data from GP practices across England. The purpose is to improve patient care, reduce health inequalities and make efficiencies.
The service is currently being implemented across general practice via GP system suppliers and will be used to regularly deliver the data required to support payments to GPs under the Quality and Outcome Framework (QOF) from April 2013.
For more information the latest issue of the GPES newsletter is now available. This issue highlights:
the information governance principles in place to protect general practice patient data;
the GPES induction training for general practices, beginning January 2013; and
10 key things you need to know about GPES.
You can also sign up to receive GPES news and updates direct to your inbox.
If you would like more information about GPES please email enquiries@ic.nhs.uk.
Commissioning support – CCG survey
As part of the ongoing CSU assurance process, the NHS CB has asked NHS Clinical Commissioners (a coalition of the NHS Alliance, NAPC and NHS Confederation) to carry out a repeat survey of CCGs. The survey will look into the current relationships between CSUs and CCGs and how supported CCGs feel in advance of being established in April 2013.
The survey is being managed by independent research company TNS-BMRB and invitations to take part in the survey will be sent to every CCG over the coming weeks. The questionnaire should only take around five minutes and the results will help the NHS CB understand:
how CCG intentions and requirements for commissioning support are likely to change in the future;
how the relationships between CSUs and CCGs are evolving; and
any areas where the NHS CB might be able to provide further support.
Authorisation: Request for updated CCG contact details
The authorisation team is currently updating the contact database for all applicant CCGs in time for the first sub-committee meeting on 5 December, when final decisions will be taken on wave one authorisation applications.
CCGs need to send the following information as soon as possible to ccg.mailbox@nhs.net
Accountable Officer designate name, contact telephone number, address and email address
Chair designate name, contact telephone number, address and email address
Chief Financial Officer designate name, contact telephone number, address and email address
If a CCG changes its AO designate, CFO designate or Chair designate, please inform us so that the team can amend the application (and maintain the contact database).
For wave one CCGs, please confirm these details immediately. Failure to do so could mean that your CCG's authorisation decision letter is delayed as these require the most up-to-date details. Other waves should send in their details at their earliest convenience.
Telehealth to improve the lives of people with long-term conditions
Seven 'pathfinders' – NHS and local authority organisations, including CCGs – will agree contracts with industry suppliers that will mean that 100,000 people with long term conditions will be able to benefit from telehealth in the course of next year.  Leading technology companies will be supplying the NHS with the technologies and services at no upfront cost.
The overall ambition is to make progress towards three million people benefiting from telehealth by 2017. Tenders for the work are being developed and the NHS Commissioning Board will lead on promoting telehealth from April next year.
The seven pathfinders offering this new technology to patients will give the NHS Commissioning Board important insight into how best to extend this option to any patient managing prolonged ill health or a chronic condition.
Webinar with Barbara Hakin
Barbara Hakin, National Director: Commissioning Development at the NHS CB, will lead another session in her series of online webinars for clinical leaders next week.
The next session will give a general update on all aspects of the commissioning development programme, and also focus on the recent launch of the NHS Commissioning Assembly.
The date of the next session is Tuesday 11 December 2012, 2.30pm – 3.15pm.
Invitations and registration details will be sent out shortly to CCG clinical leads. If you don't receive your invitation, or if you would like any further information, please email bethany.clift@dh.gsi.gov.uk.
Using local tariff flexibilities to support innovation
The NHS Institute for Innovation and Improvement is working to identify examples of where variations (local flexibilities) to the payment by results (PbR) national tariff have been used to encourage service improvement and innovation.
The Institute is also interested in the barriers that exist to the use of local tariff flexibilities.  The learning from this work will be shared widely and will also inform future PbR guidance in this area.
Please get in touch if:
you have worked through and applied local variations to PbR national tariff to support improvement or innovation in the services that are provided for patients;
you have tried to use local variations to PbR national tariff, but did not manage to make it work; or
you have an opinion on the barriers to using local variations to PbR national tariff
Please contact flexibilities@institute.nhs.uk.
'Fair playing field review' engagement events
CCGs are being invited to attend one of two half-day engagement events taking place in Manchester and London on the Fair Playing Field Review.
Monitor is undertaking an independent review of 'matters that may be affecting the ability of different providers of NHS Funded services to participate in improving patient care' -  referred to as the Fair Playing Field Review.
The events in December will give CCGs the opportunity to:
offer a commissioner's perspective on the issues they feel affect providers in participating fully in improving patient care.
ensure that Monitor captures the issues relevant to commissioners, not just the provider perspective, before it makes its recommendations to the Secretary of State, in Spring 2013.
understand the ways in which CCGs can commission effectively to deliver the best services appropriate for their community in the future.
understand the rules which will govern choice and competition in the NHS in future, and the tools and resources that are available to support them
Monitor and the NHS Commissioning Board are also holding an optional session on the work they are doing to develop the Choice and Competition Framework for the NHS.
Registration on the day is 9.30am, with the full programme starting at 10am and finishing at 1pm. The optional Choice and Competition Framework session will take place in the afternoon.
News in brief
Update on NHS Property Services: This letter from NHS Property Services Ltd, updates on progress in launching the new company. The range of services to be provided has recently been agreed and the letter identifies actions required to make sure services not provided by the company are picked up in the new system.
Commissioning maternity services for refugee and migrant women: CCGs may wish to note the publication of guidance on the provision of maternity services for refugee and migrant women. The briefing is available on the Greater London Authority website.
Comments on this page are now closed.