Contents
Welcome from Barbara Hakin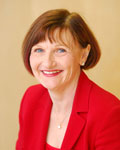 Happy new year and welcome to the first issue of theCCGbulletin for 2013. We are now on the final three-month straight towards the start of the new clinically-led commissioning system in England, which of course is built around the core foundation of 211 clinical commissioning groups.
I hope that you will have had some time over the holiday period to look at the NHS planning guidance, the CCG allocations and the CCG outcomes indicator set, which were all published just before Christmas. All this information is absolutely fundamental to creating a successful commissioning system, which will drive up standards by offering patients and the public more information about the quality of their care.
This issue of the bulletin contains a little more information about the NHS standard contract, the draft version of which was shared alongside the planning guidance last month. With the move to the new 'e-Contract' version of this, all CCGs should note that they will need to register to use the secure commissioning space for generating formal contracts when it goes live next month. The links to do this are provided in the article below.
Still on the subject of online technology, we're also requesting some assistance this month to help us create an appropriate technical platform for the NHS Commissioning Assembly. The community of leaders for NHS commissioning held its launch event at the end of last year and has now moved into the 'action' phase. If you would like to input into the development of this, please take a look at the item below and get in touch with us.
As you will also see from this issue of the bulletin, there is starting to be a slight shift in the nature of the news we're sharing with you each time. Whereas previously there has been a focus on the set up and establishment of CCGs, we're now beginning to move more to information to support you in your on-going development beyond authorisation and your 'business as usual' activities as clinical commissioners.
However, I am aware that authorisation is still a priority for many of the CCGs and the next wave of outcomes is on the horizon. The 67 proposed CCGs in wave 2 have now had opportunity to submit further evidence following their desk top reviews and site visits, and we are working as planned towards the second authorisation sub-committee on 18 January. We will have the news about those outcomes in our next bulletin.
As always, if you have any comments, questions or feedback about any aspect of the commissioning development programme, or would like to be added to the distribution list to receive this bulletin directly, please get in touch via pathfinderlearningnetwork@nhs.net.
Dame Barbara Hakin
National Director: Commissioning Development
Payment by results
The Payment by Results (PbR) national tariff to be used by CCGs in 2013/14 has been published by the Department of Health for 'road testing', along with draft operational guidance.
Historically, PbR has accounted for around one third of PCT allocations, and so CCGs will wish to be aware of the prices and tariff rules which come into force in April this year.
CCGs are now being invited to comment on the draft guidance on the operation of PbR. Feedback should be sent by Friday 25 January.
2013/14 NHS Standard Contract: Registration for the 'e'-contract secure commissioning space
CCGs are being encouraged to pre-register to use the secure online commissioning space for generating formal contracts through the NHS Standard Contract.
In order to ensure the best outcomes for patients, NHS commissioners need a robust contract with providers, through which they can secure and assure delivery of services. The NHS Standard Contract is the main way that commissioners can hold providers of NHS-funded services to account for the quality and value of services they provide for patients.
The new contract will continue to provide a robust legal framework, but with a much simpler structure and terms. It will also introduce 'e'-contract technology to enable local flexibility.
The 'e'-contract platform will provide an open access area, with general information, technical guidance and learning tools for all those involved in contracting.
CCG are now able to pre-register to use the secure commissioning space for generating formal contracts when the 'e'-Contract goes live on 1 February 2013.
The registration process has been made as quick and easy as possible and takes less than five minutes to complete. Once the request has been validated the NHS Contract team will send a confirmation email.  User names and passwords will be sent out at the end of January ready for the 'e'-contract launch in February.
NHS Commissioning Assembly: Technological platform
Further volunteers are still needed to help the NHS Commissioning Assembly shape the technological platform to support the Assembly and its work.
An online platform is being developed – reflecting the requirements and preferences of the members – to make sure they can stay in touch and up to date. It may include elements such as:
news articles updating members on the working groups or other key areas;
a discussion forum where people can air questions for others to answer;
a 'wiki' approach so content can be created by any member for others in the commissioning system to respond;
space for Assembly members to invite views/comments on any topic; and
contact information and search function, so members can get in touch with each other.
Members of the NHS Commissioning Assembly interested in inputting into this work should contact Colin Douglas at colindouglas@nhs.net as soon as possible.
Consultation response on local authority health scrutiny
Clinical commissioners in CCGs will want to be aware of the proposed changes to local authority health scrutiny following a Department of Health consultation exercise.
Since the health scrutiny powers were introduced in 2003, NHS organisations and local authorities have changed substantially, and the Health and Social Care Act 2012 will bring about further structural reforms.
The proposed changes update the arrangements and regulations for local authority health scrutiny and help to ensure that the interests of patients and the public are at the heart of the planning, delivery and reconfiguration of health services.
The response to the consultation is now available. The report provides an overview and analysis of the responses received, the Department's comments and the action the Department intends to take to address the points raised.
This response will inform the development of a new statutory instrument (regulations) that will come into force in April 2013.
Read the response to the consultation and find out more on the Department of Health website.
Achieving high quality end of life care
CCGs, working with area teams, are well placed to ensure that continued improvements in end of life care are made during and after the transition and move to the new clinically-led commissioning system.
End of life care provides particular challenges, not only because of the special needs of many at the end of life, but also because of the need to coordinate and integrate a wide range of services across different sectors.
The National End of Life Care Programme has developed a commissioning toolkit and a range of other resources to help identify what a well-commissioned end of life care service looks like. These are summarised below:
Find out more in the National End of Life Care Programme's commissioning toolkit.
Workshops on CCG and local government partnerships
CCG leaders are being invited to attend two separate workshops in February to look at partnership working with local government.
The first is an NHS Commissioning Board workshop for CCGs and local government participants to inform the future CCG development framework and start to define expectations from the new commissioning system.
The session will enable CCG and local government leaders to share good practice, emerging themes and to contribute to the CCG development framework. It will also help the NHS CB gather insights about the aspirations and challenges faced by local commissioning leaders as part of its support offer for CCG development beyond authorisation.
The event is planned for Tuesday 19 February 2013 in London. To book a place or for more information please contact Sam Illingworth at samantha.illingworth@nhs.net or 07824 555111.
The second is a public health event being held by the District Councils' Network (DCN) – a special interest group of the Local Government Association.
Under the new public health system district councils will need to work closely with CCGs to improve health outcomes. The event will promote and explore the health role of district councils in tackling the wider determinants of poor health, promoting health improvement and providing health protection, while sharing best practice on partnerships between health and district councils.
The event is taking place in London on Monday 11 February. Leaders of CCGs in two-tier local authority areas who would like to learn more about the district council role in improving health outcomes are invited to attend. To book a place or for more information please visit http://districtcouncils.info/2012/12/14/dcn-public-health-event/.
Specialised Services Commissioning – Clinical Reference Group
Registration now open for Chairs and clinical members.
The NHS Commissioning Board Medical Directorate has now opened registration for membership of the 2013 Clinical Reference Groups (CRGs) which support directly commissioned specialised services. Recruitment is currently open for Chairs and clinical members. Further recruitment of non-clinical members will follow in early in 2013.
A guide to CRGs, aimed primarily at clinical staff, provides background information about the CRGs and an introduction to the work programme for the groups for the coming year. A supplementary guide for stakeholders, including patients and the public, will shortly be published to support the next round of recruitment.
Find more information visit the Clinical Reference Groups membership page.
Comments on this page are now closed. You can find more information in our comment moderation policy.