Contents
Welcome from Barbara Hakin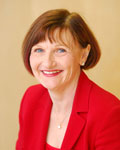 Welcome to the latest issue of the CCG bulletin, one which understandably focuses on the Francis report, published yesterday.
Clearly, as the NHS Commissioning Board (NHS CB) said in its response yesterday, this is a time for the NHS to reflect fully on the harrowing experiences of those personally affected by the failures at Mid Staffordshire NHS Foundation Trust and to ensure that the NHS fundamentally changes.
The NHS CB takes on a key leadership role in the NHS in England from April 2013 and is absolutely committed, working with all other organisations in the health system, to addressing the failings that allowed these events to develop unchecked.
Yesterday we outlined the steps we are taking immediately, while we work with our partners to develop a more detailed and sustained plan. This will include a response to the key recommendations of Robert Francis QC on the role of commissioners in upholding standards and the quality of care. In particular, he highlighted:
Commissioners have a responsibility for monitoring the delivery of standards and quality on behalf of and in partnership with patients;
Commissioners should agree a method for measuring compliance and redress for non-compliance for standards;
When selecting indicators and the means for measuring compliance commissioners must closely engage with patients to ensure their expectations and concerns are addressed;
Commissioners must have the capacity to monitor the performance of every commissioning contract on a continuing basis and must require the provider to provide quality information;
Commissioners must have the capacity to undertake their own or independent audits, inspections and investigations;
Commissioners should be entitled to intervene in the management of a complaint on behalf of a patient where it appears it is not being managed satisfactorily;
Commissioners should be accountable to the public for the scope and quality of the services they commission and fully involve and engage the public in their work; and
Commissioners should have powers of intervention where substandard or unsafe services are being provided.
These are important recommendations and we will be working with CCG leaders to make sure they are fully discussed with a view to implementation.
You can read more on the report's recommendations and the NHS CB's response in the main bulletin below.
As always, if you have any comments, questions or feedback about any aspect of the commissioning development programme, or would like to be added to the distribution list to receive this bulletin directly, please get in touch via pathfinderlearningnetwork@nhs.net.
Dame Barbara Hakin
National Director: Commissioning Development
NHS Commissioning Board responds to the Francis report
The NHS Commissioning Board (NHS CB) has promised fundamental change for the NHS in response to the publication of the Report of the Mid Staffordshire NHS Foundation Trust Public Inquiry on 6 February 2013.
The NHS CB, which takes on a key leadership role in the NHS in England from April 2013, said it is absolutely committed, together with all other organisations in the health system, to addressing the failings that allowed these events to develop unchecked.
The NHS CB welcomed the Government's initial steps on improving safety, listening to patients' complaints, and improving regulation and training, and said it would develop its own detailed response to the report recommendations to bring about lasting improvements.
It highlighted some immediate steps that it will take while the longer term response is being developed:
The NHS CB Medical Director, Sir Bruce Keogh, is to conduct an investigation into the five hospitals who have been outliers on Summary Hospital-level Mortality Indicator (SHMI) data for two successive years to 2012. These five hospitals are:
Colchester Hospital University NHS Foundation Trust;
Tameside Hospital NHS Foundation Trust;
Blackpool Teaching Hospitals NHS Foundation Trust;
Basildonand Thurrock University Hospitals NHS Foundation Trust; and
East Lancashire Hospitals NHS Trust.
The NHS CB will make further announcements shortly about the terms of reference for this work and any further hospitals which may be investigated.
Standards and methods of compliance: Don Berwick, an international healthcare expert, will examine zero tolerance of harm. A national quality dashboard will be developed to identify safety failures in providers.
Openness, transparency and candour: The NHS CB plans far greater transparency, honesty and openness. As a first step it has introduced a duty of candour into the NHS contract.
Improved support for compassionate nursing: The NHS CB will work with the whole NHS, especially Health Education England, to refocus training and recruitment on the values of kindness, thoughtfulness and compassion. As a first step it will implement its nursing strategy 'compassion in practice'.
Strong, patient-centred leadership: The NHS CB will give patients much more clout so they are at the centre of decision-making and are listened to. As a first step, the friends-and-family test will gather the views of all patients on whether they recommend a hospital to someone close to them. The NHS Leadership Academy will bring together clinical and management leadership.
Accurate, useful and relevant information: The NHS CB will share information with the public beginning with publishing consultant level outcomes data in ten surgical specialties, including mortality rates.
The Government's response to the publication of the Report of the Mid Staffordshire NHS Foundation Trust Public Inquiry also included the following pledges:
It will respond in full to the 290 report recommendations next month;
NHS trust boards could be suspended for quality of care failures as well as for financial management failures;
Under the new Friends and Family Test, where a significant proportion of patients or staff raise serious concerns about what is happening in a hospital, immediate inspection will result and suspension of the hospital board may well follow;
The Care Quality Commission will create the post of chief inspector of hospitals and a new inspection regime will begin in the autumn modelled on Ofsted's system of school inspections; and
South Tees Hospitals Foundation Trust chief executive Tricia Hart and Labour MP Ann Clwyd will advise on how NHS hospitals should handle patient complaints.
The report, from Inquiry Chairman Robert Francis QC, made 290 recommendations which are outlined in its Executive Summary.
The report determined that the failings at the trust were primarily caused by a serious failure on the part of a provider trust Board. It did not listen sufficiently to its patients and staff or ensure the correction of deficiencies brought to the trust's attention. Above all, it failed to tackle an insidious negative culture involving a tolerance of poor standards and a disengagement from managerial and leadership responsibilities.
This failure was in part the consequence of allowing a focus on reaching national access targets, achieving financial balance and seeking foundation trust status to be at the cost of delivering acceptable standards of care.
The report also concluded that the NHS system included many checks and balances and organisations which should have prevented serious systemic failure of this sort, but that this did not occur. In short, the system which ought to have picked up and dealt with a deficiency of this scale failed in its primary duty to protect patients and maintain confidence in the healthcare system.
The report concluded that the extent of the failure of the system suggests that a fundamental culture change is needed. This does not require a root and branch reorganisation – the system has had many of those – but it requires changes which can largely be implemented within the system that has now been created by the new reforms.
The full report of the Mid Staffordshire NHS Foundation Trust Public Inquiry can be seen here.
2013/14 NHS Standard Contract published
The 2013/14 NHS Standard Contract has been published by the NHS Commissioning Board.
The contract is for use by commissioners when commissioning healthcare services (other than those commissioned under primary care contracts) and is adaptable for use for a broad range of services and delivery models. It reflects the requirements set out in Everyone Counts: Planning for Patients 2013/14. National variation documents will be issued to vary the existing standard contracts that expire after 31 March 2013.
A range of stakeholder organisations were involved in developing the 2013/14 NHS Standard Contract. This has resulted in a document which enables safe, innovative and transformation commissioning and which supports commissioners and providers in their delivery of the QIPP challenge. Developing this contract together has increased the scope for promoting improvement in outcomes, clinical leadership and the involvement of patients and the public in the commissioning of safe, high quality patient care.
For the first time, the Standard Contract is being issued as an eContract to make contracting and the contract management process easier. The eContract Portal gives access to the 'Learning Zone', the area of the eContract portal where commissioners can find information to support them in the creation of their tailored contracts. 'My eContracts', the secure commission space where commissioners can generate, store and manage their contracts, will be available shortly.
A number of documents designed to support commissioners in the use of the contract are also available, including the final versions of the Technical Guidance and a Guide for Clinical Commissioners.
The responsibility for the preparation and publication of the NHS standard contract has passed from the Department of Health to the NHS Commissioning Board. Previously published NHS Standard Contracts are available from the Department of Health website.
Consultation on 2014/15 CCG Outcomes Indicator Set
NICE has opened its consultation on additional indicators for the proposed 2014/2015 CCG Outcomes Indicator Set (formerly known as the Commissioning Outcomes Framework).
CCGs are being invited to comment on the 32 indicators which cover a broad range of topics, including chronic heart failure, cancer and hip fracture.
The CCG Outcomes Indicator Set (OIS) is part of the NHS Commissioning Board's systematic approach to promoting quality improvement. Its aim is to support CCGs and health and wellbeing partners in improving health outcomes.
The CCG OIS will contain indicators from the NHS Outcomes Framework that can be broken down at CCG level and additional indicators that can help to deliver improvements in quality. NICE's role is to provide support to the NHS Commissioning Board (NHS CB) by managing the process of developing these additional indicators for the CCG OIS.
Alongside the public consultation, the indicators will be subject to further refinement and testing in conjunction with the Health and Social Care Information Centre. The results of this process will then be presented to the CCG OIS Committee in May 2013, and the Committee will recommend a set of indicators for consideration by the NHS CB. The NHS CB will be responsible for deciding the final set of indicators in the autumn.
For more information visit http://www.nice.org.uk/aboutnice/ccgois/CCGOIS.jsp
CCG VAT registration
As previously communicated, CCGs and the NHS Commissioning Board will have the same status for VAT purposes as strategic health authorities and primary care trusts currently do. This means that all individual CCGs will need to be VAT registered.
To ensure that CCGs are able to reclaim the VAT on supplier invoices from 1 April 2013, it is important that they provide details of their VAT registration number to NHS Shared Business Services (NHS SBS) by Thursday 28 February.  Failure to do so by this date could lead to problems reclaiming VAT until the data is provided and can be uploaded into the system.
The details of VAT registration numbers should be sent to david.heeds@nhs.net by the end of February.
NHAIS / GP payments
From 2 April, area teams will be responsible for overseeing the process of making GP payments on behalf of the NHS Commissioning Board. Area teams will calculate all payments based on the existing national framework and this payment will  be processed by NHS Shared Business Services (NHS SBS) with no intervention. This process will supersede any previous arrangements involving localised interpretations of the payment framework.
If CCGs have any questions about the national framework for GP payments, or the process followed by the area teams to calculate payments, please contact daryl.peter@lasca.nhs.uk.
Changes to quality accounts reporting arrangements for 2012/13
Important amendments have been made to the NHS (Quality Accounts) Regulations 2010. These amendments will see CCGs sent draft Quality Accounts to comment on – where they have responsibility for the largest number of persons to whom the provider has provided relevant health services during the reporting period.
A letter from the DH, Monitor, and the NHS Trust Development Authority sets out the key issues.
CCGs will wish to note these changes to the reporting arrangements and expect to receive draft Quality Accounts for comment in April.
Authorisation of Patient Group Directions by CCGs
CCGs may wish to know that the Medicines and Healthcare products Regulatory Agency (MHRA) and Department of Health are amending medicines legislation to:
enable CCGs, local authorities and the NHS Commissioning Board to authorise Patient Group Directions (PGDs) from April 2013; and
ensure that existing PGDs with an expiry date after 31 March 2013 will continue to be legal until the PGD either expires or is replaced.
PGDs are legal mechanisms that enable certain registered health professionals to supply/administer medicines to groups of patients with an identified clinical condition. They are used extensively in the NHS, and play an important role in delivering the required capacity and enabling the effective delivery of services.
These changes will enable the continued use of PGDs in the new health system following the abolition of PCTs.
Organisations responsible for PGDs from April 2013 will need to put in place clear arrangements and a timetable for review and adoption / authorisation of all existing PGDs. Further advice and links to guidance for organisations and professionals developing and using PGDs – including guidance on transitional arrangements – is available on the NHS PGD website.
Emergency planning framework
A suite of publications setting out the emergency preparedness, resilience and response (EPRR) arrangements post April 2013 has been uploaded to the EPRR page.
The documents detail the new structures and arrangements the NHS is required to implement as part of the new EPRR arrangements, whilst maintaining system resilience throughout transition. They include:
NHS CB Business Continuity Management Framework (service resilience) (2013)
NHS CB Command and Control Framework for the NHS during significant incidents and emergencies (2013); and
NHS CB Core Standards for Emergency Preparedness, Resilience and Response (EPRR)
These publications follow the release of a previous suite of documents in October 2012 and include information which will be relevant to CCGs. The requirements for EPRR are set out in the 2013/14 planning framework, Everyone Counts: Planning for Patients 2013/14.
CCG training on new calculation service for QOF payments
CCG staff are being encouraged to book onto training webinar sessions to better understand the new Calculating Quality Reporting Service (CQRS).
CQRS will be capable of calculating achievement and payments on quality services delivered by GP practices, such as the Quality and Outcomes Framework (QOF), nationally-commissioned enhanced services and services commissioned locally from GP practices that go beyond the scope of the GP contract.
The General Practice Extraction Service (GPES) will be used to provide data to CQRS that will support the payments made to GPs through the QOF.
The first phase of CQRS training will take place over a three week period, starting from 25 February 2013 and will introduce what CQRS is and what it does. The second will be delivered in May 2013 and will ensure users are fully equipped in how to use the service. Both phases will be delivered via interactive webinars.
Training places are limited to one user per organisation; therefore it is important that the member of each CCG that attends will be the primary user of the new service.
To book onto phase one training please visit: http://www.connectingforhealth.nhs.uk/systemsandservices/cqrs/training/bookings
Stronger together: Guidance for health and wellbeing boards
The NHS Confederation has published a new report looking at health and wellbeing boards' engagement with providers – drawing on the experiences and learning of local authorities, health providers and commissioners.
Stronger together: How health and wellbeing boards can work effectively with local providers says health and wellbeing boards are unlikely to produce a comprehensive Joint Strategic Needs Assessment (JSNA) or successfully deliver a Joint Health and Wellbeing Strategy (JHWS) unless they involve and engage local providers, many of which already have strong relationships with service users.
The full report is available from the NHS Confederation website.
End of life care report: Cardiovascular disease
A new report from the National End of Life Care Intelligence Network shows that people dying with cardiovascular diseases are more likely to die in hospital, than those with other conditions. It also highlights regional variations, gender and socio-economic differences, as well as an increase in co-morbidities.
CCG leads may wish to discuss this report with commissioning and provider colleagues to plan and identify future priorities.
NHS Interoperability Toolkit: Request for additional themes and specifications
The quality of care and the efficiency of delivering end to end treatment to patients is significantly improved by sharing information appropriately between organisations. Launched in 2010, the NHS Interoperability Toolkit (ITK) supports the growing need to share clinical information across organisational boundaries by delivering a published set of national standards bringing real benefit for clinicians and patients.
The ITK team is now looking to expand the range of themes supported, which currently include: generic clinical correspondence; admission discharge and transfers; health and social care integration; telehealth; and clinical dashboards. CCGs can help boost local innovation and shape better integrated care by contributing ideas and informing future ITK releases.
CCGs are being invited to look at the 'long list' of potential themes on the ITK website, share ideas and make requirements for future solutions known via the feedback form or by emailing toolkit.enquiries@nhs.net.