Contents
Welcome from Barbara Hakin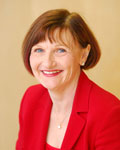 Welcome to the latest issue of the bulletin for clinical commissioning groups.
Today we reach another milestone on the road towards the new clinically-led commissioning system in England. The third wave of CCGs have now been informed about their authorisation outcomes, which means a further 62 groups have been established as statutory NHS organisations and from April will be able to make commissioning decisions on behalf of their populations.
This brings the total number of authorised CCGs to 163 and once again I would like to thank you all for your hard work and commitment towards in helping to make this happen. Throughout the rigorous assessment process the CCGs authorised this week have shown an extremely high level of achievement and are clearly ready for the challenge of working with their local health communities to improve outcomes for their patients.
After hard work from colleagues around the country, and with the authorisation process almost complete (the fourth and final wave will be authorised next month) we are now coming to point of every CCG being aware of its own development needs and the challenges it faces. Authorisation was always set in the context of a longer-term vision of the potential of CCGs; it was not an end in itself, but a first step on a journey towards continuous improvement.
Each of the 211 CCGs in England has specific circumstances and needs. These will derive in part from the particular challenges each CCG faces in its local health system, its current state of maturity and the extent to which it has chosen to use external commissioning support services – both to ensure quality and safety today, and to transform services for tomorrow.
Although individual CCG development beyond authorisation will be agreed locally by the CCG in discussion with NHS CB area teams – and each CCG will have responsibility for its own development as a statutory body – to support this the NHS CB's CCG Development directorate will be designing a range of national resources to help CCGs deliver their developmental goals.
As in authorisation, we want to continually work with CCGs to develop insight and create an  environment that enables learning and the sharing of best practice. So do please take a look at the invitation in the bulletin about joining the CCG Development working group to enable you to input into this important work.
Elsewhere in the bulletin you will see more information about helping you prepare for the for the start of April, including out of hours planning, HR transfer issues, new fertility guidelines and a number of publications and documents which will be of interest to you.
Finally, there is also news below about next month's Health Innovation Expo and clinical leads should already have received their own invitation emails. This is lining up to be an exciting event with a number of speakers and exhibitions. The two-day event will focus on how the modernised NHS, driven by a new clinically-led commissioning system, can improve quality outcomes for patients, so I hope to see you there!
As always, if you have any comments, questions or feedback about any aspect of commissioning development, or you would like to be added to the distribution list to receive this bulletin directly, please do get in touch with me via pathfinderlearningnetwork@nhs.net.
Dame Barbara Hakin
National Director: Commissioning Development
Authorisation: Wave 3 CCGs
The NHS Commissioning Board (NHS CB) has authorised the third wave of new clinical commissioning groups to commission healthcare services for their communities from 1 April 2013.
Following a rigorous assessment, 62 more CCGs have been given the go ahead to commission services for their local populations. This brings the total number of authorised CCGs across England to 163, covering a population of over 42 million people.
The NHS CB is responsible for ensuring CCGs meet and maintain standards – as set out in the Health and Social Care Act 2012, the NHS Constitution and the NHS Outcomes Framework.
Six of the 62 CCGs in wave 3 have been authorised with no conditions, meaning they fully met all 119 authorisation criteria. A further 56 CCGs have been authorised with conditions, meaning they will continue to receive formal support to continue their development.
Five of those CCGs will be authorised to take control of their commissioning budgets, but with more intensive support. This will be provided by the NHS Commissioning Board and will be underpinned by legal directions.
The NHS CB will complete the authorisation process for the remaining 48 CCGs in the fourth and final wave, publishing the outcomes in March 2013. At the same time it will continue to work with all CCGs with conditions to help them where possible to fully meet the criteria by April 2013.
Visit the news post to see more information about wave 3 authorisation including a full summary of the outcomes.
Healthcare Innovation Expo 2013: 13/14 March 2013
The Healthcare Innovation Expo, Europe's largest event of its kind, takes place at London's ExCel on 13 and 14 March.
As innovation becomes embedded at the core of the NHS, Expo will bring together the most senior leaders from NHS commissioning and provider organisations as well as world class exhibitors and up to 10,000 delegates from the public, private, academic, scientific and voluntary sectors.
Expo will be the first occasion at which the ambition and direction of the new NHS will be outlined, with keynote addresses from Sir David Nicholson, Professor Malcolm Grant and Dame Barbara Hakin.
Following Innovation Health and Wealth, CCGs have a legal obligation to promote innovation. Expo will be the place to hear how to achieve this successfully by harnessing new and exciting developments which directly benefit patients
Expo will also provide a platform for introducing other new organisations such as the new improvement body, Academic Health Sciences Networks and commissioning support units
A comprehensive seminar programme is planned with a range of world class speakers featuring case studies from individual CCGs, a two day seminar stream about 3 Million Lives including a seminar by Dr Robert Pretzel, Under Secretary for the US Department of Veterans Affairs and many examples of local frontline innovation
For more information and to register for your discounted ticket go to www.healthcareinnovationexpo.com using the code GBNHS188.
CCG development beyond authorisation: Invitation to join new working group
As CCGs move beyond authorisation, they are each progressing on their development journey to become excellent commissioners of services. In order to support this journey the NHS Commissioning Assembly has agreed to establish a CCG development working group, open to clinical leaders, to oversee the direction of CCG development.
The group will be co-chaired by a CCG clinical leader and John Bewick, Director of CCG Development at the NHS CB and ideally would involve a full range of CCGs based on both geography and development needs.
The first meeting of the working group will take place on 11 April 2013, in London. To express an interest in joining the group, to find out more about its work, or for further information about other opportunities to be engaged in the work of developing CCGs, please contact John Bewick at john.bewick@dh.gsi.gov.uk or Annabelle Walker, Head of CCG Development at annabelle.walker@dh.gsi.gov.uk.
Commissioning support: Accelerated solutions event
Last week, leaders of CCGs and CSUs came together with representatives from local authorities, commissioning support suppliers from the voluntary and independent sectors, and NHS CB representatives (both as host and customer of CSUs) for a two-day accelerated solutions event.
The event – developed in collaboration with NHS Clinical Commissioners – was designed to develop the approach to introducing choice for commissioning support services and to explore the key building blocks of the emerging strategy.
The title of the event 'Commissioning Support: Facing the QIPP Challenge' summed up the key theme of the two days. It is clear that QIPP and the Francis report need to be at the centre of everything commissioners do. Commissioning support services will need to respond in ways that not only relieve commissioners of the transactional activities, but also equip them with the skills and capabilities required to deliver wholesale service reconfiguration and major pathway redesign.
There was agreement that to deliver the best outcomes for patients we need excellent commissioning by great commissioners, and they in turn need to be supported by excellent and affordable commissioning support services. However, everyone recognised that the provision and choice for such services is still at a very early stage of development. The big challenge will be to ensure that every commissioner can access excellent, affordable, tailored support, as and when they need it, but in a way which does not destabilise services for other commissioners.
Participants agreed that:
procurement processes for commissioning support must be simple and efficient – there was strong support for developing a procurement framework from which CCGs could call-off services;
priority should be given to enabling CCGs to access to transformational support, as some need this urgently; and
we should jointly develop tools and mechanisms to support CCGs in choosing between support providers . For example, developing a directory of support services and a 'Trip Adviser' type website to help commissioners choose providers.
The NHS CB is keen to engage CCGs on the outcomes of the event and how they should shape the next draft of the Board's commissioning support strategy. A number of engagement groups will be established over the coming weeks to develop the strategy ahead of it being submitted to the NHS CB Board in early May.
HR transfers
There have been recent discussions at national level between unions and 'management side' of sender and receiver organisations on the issue of transfer schemes.
The HR Transition Partnership Forum (HRTPF) have reached agreement on the final wording of the Transfer Scheme clauses to protect terms and conditions of staff, not covered by a TUPE regulated transfer, following their transfer to a new employer in April 2013.
They recognise that there is likely to be a need for harmonisation of HR policies and working arrangements between sender and receiver organisations within the first two years of operation. The current draft transfer schemes and orders provide a framework for staff protection and trade unions and receiver organisations jointly agreeing any further changes within the next two years. They emphasise that any change should be supported by clear protection arrangements for staff.
The transfer schemes will be supported by a Memorandum of Understanding (MoU), which can be used by trade unions and receiver organisations to detail the priorities for each receiving organisation, along with the approach they will take to implement any changes within the next two years.  Local HR leads in senders and receivers will be able to provide more information on this.
Emergency preparedness: Out of hours arrangements
As commissioners of patient services, CCGs are required to have in place a robust process whereby providers with whom the CCG commissions services can access someone from the CCG 24 hours a day, seven days a week. This individual should be able to either make decisions on behalf of the CCG or be authorised to act on behalf of a group of CCGs who have commissioned the service. This may include, but is not limited to, committing expenditure on behalf of the commissioning organisation.
Where a number of CCGs operate within one local health economy, they may develop collaborative arrangements in the event of an emergency, these arrangements having been tested to ensure their robustness and effectiveness. In parallel, it may be appropriate to share arrangements for notification of increased pressure, performance issues and escalation between a number of CCGs or through a contractual arrangement with a commissioning support unit (CSU). Whilst this will be for local determination, CCGs and/or CSUs must have clear authorisation to act on behalf of other CCGs if they are to operate on each other's behalf.
Call out arrangements for CCGs should be made sufficiently robust to enable notification and escalation in the event of a major incident or emergency. This would allow the NHS CB area team director to contact the CCG out of hours to advise of, for example, a major incident impacting the wider health economy. CCGs must ensure that there are effective 24/7 business as usual contact arrangements in place to escalate and mobilise the response of its commissioned services to ensure providers can contribute effectively to the wider health response as required – for example during a period of surge.
For further details, please see questions 5 and 6 of the frequently asked questions for emergency preparedness, resilience and response (EPRR) on the EPRR pages.
Local authority regulations
The Local Authority (Public Health, Health and Wellbeing Boards and Health Scrutiny) Regulations 2013 have now been published. The regulations provide a step forward in enabling local authorities to finalise local preparations for health and wellbeing boards and health scrutiny arrangements. Of particular relevance for CCGs will be that voting restrictions have been lifted so that non-elected members of a health and wellbeing board, such as CCG representatives and local Healthwatch members, can vote alongside nominated elected representatives on the board.
Details about the regulations can be found here.
In addition to the regulations, the Local Government Association (LGA) and Association of Democratic Services Officers (ADSO) are jointly publishing a practical guide to support local authorities in interpreting and implementing constitutional and governance aspects of the legislation. This will be published on their websites shortly.
CCGs and district councils
The District Councils' Network (DCN) has just released District Action on Public Health. The publication uses information on district services and illustrative local authority case studies to demonstrate to member organisations, CCGs and health and wellbeing boards how the activities of districts councils will improve health outcomes across the Public Health Outcomes Framework. It shows how districts' frontline services, public assets and local partnerships have a unique and multi-dimensional role in improving outcomes.
It also provides guidance on how existing proactive and collaborative public health activity can spread more widely across two-tier areas. You can download your copy of the publication here.
To continue the dialogue on the district role in public health and working with CCGs, the DCN has created a specific Knowledge Hub group.  You can access the group here. To access the group you must be a member of Knowledge Hub. If you're not already a member, it's quick and easy to become a member by clicking here. This group aims to share best practice and local experiences of collaboration between CCGs and districts.
Commissioning of NHS IVF Services
CCGs will want to be aware that NICE has published a revised clinical guideline on fertility. This is an update of the original guideline published in 2004 drawing on the latest clinical effectiveness evidence.
It is important that CCGs have regard to the revised guideline when they take over responsibility for the commissioning of infertility services from April onwards, including its recommendation that up to three cycles of IVF be offered to eligible couples where the woman is aged between 23 and 39. We are aware that many PCTs have made successful progress in implementing the existing NICE recommendations and hope their achievements can inspire CCGs to do the same.
To support CCGs in taking on the commissioning of infertility services the NHS CB has produced a factsheet designed to share key knowledge and understanding related to commissioning these types of services as well as highlighting the recent changes relevant to commissioning of infertility services.
Publications and resources
A number of documents and resources have been released this month which will be of interest to CCGs. These include:
Integrated care narrative
CCGs still have time to contribute to the narrative for person-centred, coordinated care.
Under the Health and Social Care Act 2012, the NHS Commissioning Board (NHS CB) and CCGs have a duty to promote and encourage integration of care.  A recurring theme, highlighted by NHS Future Forum, has been the need for a compelling narrative for integrated care so that the public and professionals share a common and meaningful understanding of it.
The Mandate for the NHS CB includes an objective to drive better integration of care, care which is centred around the whole person, co-ordinated around the needs of patients, families and carers and  feels more 'joined up' to the individual, including at 'transitions'.  An example is at the interface between services commissioned by the NHS CB and CCGs respectively.
The NHS CB has commissioned National Voices, the national coalition of health and social care charities and its members, to develop a narrative for integrated care from the perspective of the patient and service user. The purpose is to help ensure a shared understanding of what good person-centred, co-ordinated ('integrated') care looks like for an individual, using language that everyone can identify with.
To have your say, or to find out more, visit the NHS CB website.
National Clinical Director: Urgent Care
The NHS Commissioning Board  would like to bring to your attention a post for a National Clinical Director for Urgent Care. The advertisement was posted on the NHS Jobs website on 20 February, with interviews scheduled for 19 March 2013. To view the job description and to apply, please go to www.jobs.nhs.uk using reference number J77-  CB6435.
NHS Constitution workshops
CCGs will have a statutory duty to promote the NHS Constitution, alongside the NHS Commissioning Board and Health Education England (HEE). The NHS CB is proposing working together with CCGs and HEE to co-produce and implement a joint strategy for promoting and embedding the Constitution in everything that the NHS does, including appropriate means of monitoring progress and impact.
The NHS Constitution is fundamental to the NHS. It sets out the principles and values of the NHS and the rights and responsibilities of patients, staff, and the public. Last year, the Future Forum looked at the impact of the Constitution and concluded that awareness of it remains low, there is little evidence it is widely used as a means of helping patients and staff to uphold their rights and the pledges made, and that for the Constitution to have real effect it is vital to raise awareness and embed it at every level in the NHS.
Workshops are being planned for each of the four regions and CCGs are being invited to attend.
South
Wednesday 27 February 2013 – morning
NHS South of England, Newbury, Berkshire RG14 2PZ
Midlands and East
Thursday 7 March 2012 – afternoon or
Friday 8 March 2012 – morning
NHS Midland & East, Cambridge CB1 5XB
North
Friday 15 March 2013 – morning or afternoon
Quarry House, Leeds LS2 7UE
London
Monday 25 March 2013 – morning or afternoon
1 Lower Marsh, Waterloo, London SE1 7NT
If you would like to attend one of the workshops, please email nhscb.nhsconstitution@nhs.net with your name, CCG, role and which date / time you are available.
Service reconfiguration: Making the case for change – events and webinars
With any major service change, effective consultation, engagement and communication is critical. The  NHS Confederation is launching a new resource to help CCGs  meet these challenges and as part of the initiative is hosting a number of regional events and webinars.
The events will include a review of good practice case studies from the local area as well as discussions and Q&As with partners and colleagues involved in the reconfiguration process:
They are being held on:
Tuesday 5 March, London (Dexter House)
Thursday 7 March, Manchester (The Studio)
Tuesday 26 March, Birmingham (Colmore Gate)
The webinars will look at key areas and audiences that NHS organisations will need to consider as part of their communication and engagement plans:
Tuesday 19 March – Engaging with MPs and the media
Thursday 21 March – Public engagement
Thursday 28 March  – Staff engagement
The events and webinars are free to attend and are open to all NHS commissioning organisations. To book a place visit the NHS Confederation's website, email eventbookings@nhsconfed.org or call 0844 800 5987. For more information on the service reconfiguration resource, please visit the service reconfiguration webpages at www.nhsconfed.org/reconfiguration.