Our vision sets out our ambition for the future, to guide us and inspire us in all that we do. Our purpose sets out why we exist and the contribution our organisation makes to achieving our vision.
You can also download NHS England – our vision and purpose which sets out how we talk about ourselves and how we will work together to maintain a clear sense of purpose. You can use it to walk through our vision, purpose and emerging behaviours, as well as some important commitments we are making to our staff.
How it flows

Our mission

Our vision
Everyone has greater control of their health and their wellbeing, supported to live longer, healthier lives by high quality health and care services that are compassionate, inclusive and constantly-improving.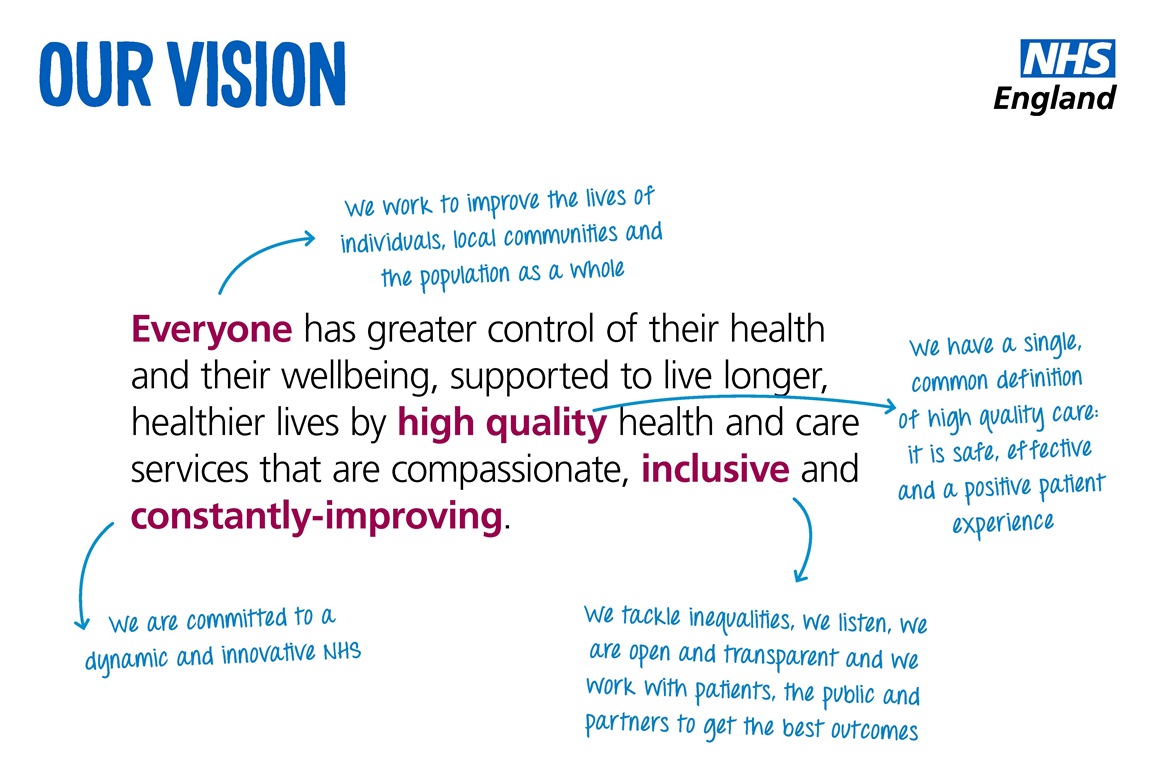 Our purpose
We create the culture and conditions for health and care services and staff to deliver the highest standard of care and ensure that valuable public resources are used effectively to get the best outcomes for individuals, communities and society for now and for future generations.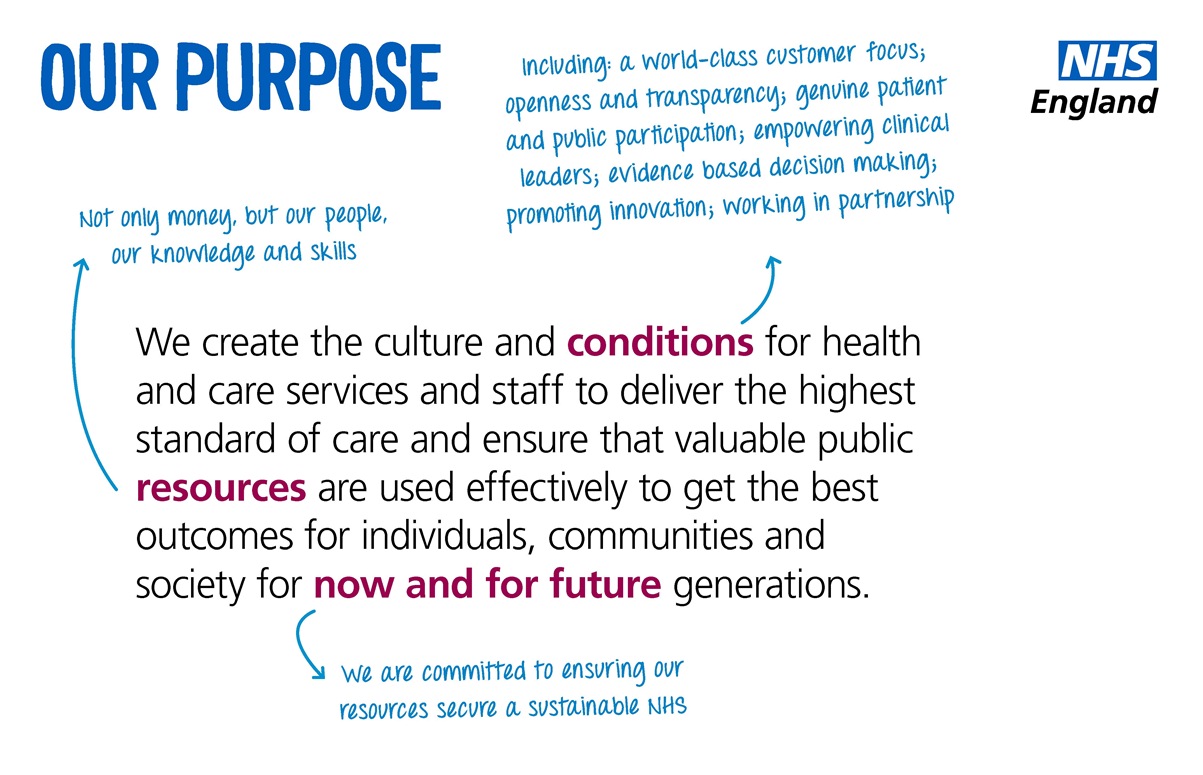 Our values
The values enshrined in the NHS Constitution underpin all that we do: