Specialised health services commissioned by NHS England.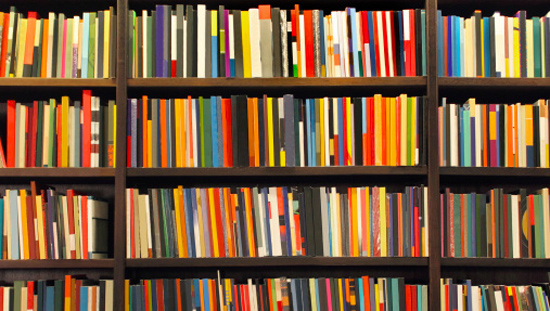 NHS England invites written submissions to help inform its five-year strategy for specialised services
Individuals and organisations are invited to provide written submissions to help inform the development of NHS England's five-year strategy for specialised services.
The development of the strategy is one of a number of workstreams supporting the Call to Action, which was launched in July 2013, opening a public debate about the future shape of the NHS.
To find out more about the strategy please see the news item 'NHS England invites written submissions to help inform its five-year strategy for specialised services'.
A briefing document has been prepared to help guide those interested in making a submission. It covers five suggested themes for the strategy's scope, but it should be noted that these themes have been designed to act merely as prompts. NHS England welcomes views on any issue outside of the briefing which could usefully be included in the scope of the strategy.  Written submissions should be sent to dorothy.chen@shca.info by no later than 13 December 2013.  Submissions should not exceed 3000 words.

NHS England publishes its commissioning intentions for prescribed specialised services
NHS England has today published details of its commissioning intentions for specialised services for 2014/15 and 2015/16. The document, Prescribed Specialised Services Commissioning Intentions 2014/15-2015/16, serves as notice to all providers of specialised services in England, and will be supported by other, more technical guidance, which will outline clearly which specialised services will be commissioned by NHS England, and which are the responsibility of Clinical Commissioning Groups. These additional documents, most notably the Manual and Information Rules, will be published shortly.The Commissioning Intentions provide a basis for robust engagement between NHS England's area teams and providers of specialised services, and are intended to drive improved outcomes for patients, and transform the design and delivery of care, within the resources available.
NHS England invites specialised services providers to take part in its innovative new programme 'Commissioning through Evaluation'
NHS England is inviting specialist hospitals to take part in a new, innovative commissioning approach, aimed at increasing access to services or treatments which are not currently routinely funded by the NHS.The first treatment to benefit, as part of the Commissioning through Evaluation programme, will be Selective Internal Radiotherapy (SIRT), a form of radiotherapy which delivers radiation-based therapy via radioactive beads inserted into the blood vessels supplying cancerous tumours in the liver.NHS England is now ready to proceed with the selection of centres to provide SIRT, and is inviting expressions of interest from hospitals across England – expression of interest form.
The closing date for applications is 11 October 2013, with the first patients expected to be treated under the scheme from November.
NHS England publishes its response to consultation on the service specifications and commissioning policies
NHS England has published its response, Consultation on Specialised Services Specifications and Commissioning Policies 2013/14: Summary and Response from NHS England,to consultation earlier this year on the service specifications and commissioning policies which support its specialised commissioning function.
The consultation, which ran from December 2012 to February 2013, sought the views of stakeholders on 128 service specifications and 43 policies. More than 3,500 responses were received from individual patients, patient groups, commissioners, provider organisations and others.
All feedback received was collated and was used to inform the versions of the documents which were used as the basis for contracting with NHS and independent sector service providers in 2013/14. NHS England has also published a more detailed report, Consultation on Specialised Services Specifications and Commissioning Policies 2013/14, which outlines much of this feedback.
Comments received during consultation, and a subsequent evaluation workshop, have already helped NHS England to develop a model for future engagement with patients and patient groups in specialised services.
The service specifications and clinical commissioning policies which were published following consultation are grouped into their relevant Programmes of Care and can be found at http://www.england.nhs.uk/npc-crg/
New referral guidelines for children's epilepsy surgery
Epilepsy Action, in association with NHS England, has published new guidelines to help more children with epilepsy benefit from surgical procedures. This guidance has been shared with practitioners.
Specialised services commissioning documents
The Operating Model for Specialised Services Commissioning: The new operating model for commissioning specialised services sets out how a single, national system ensures patients are offered consistent, high-quality services across the country.
Frequently asked questions
Key messages for the NHS CB Regions and the Local Area Teams
Since April 2013, NHS England has had responsibility for directly commissioning all prescribed specialised services. 'Prescribed' specialised services are those 'tested' against the four factors in the Health and Social Care Act 2012 as suitable for commissioning by NHS England. The four factors are:
The number of individuals who require the provision of the service or facility;
The cost of providing the service or facility;
The number of people able to provide the service or facility; and
The financial implications for Clinical Commissioning Groups (CCGs) if they were required to arrange for the provision of the service or facility
The Manual: The manual is a technical document describing the 143 prescribed specialised services. Some elements of these are to be directly commissioned by NHS England and some are to be commissioned by CCGs. It gives details of each service to be commissioned and a rationale as to why a service is to be commissioned by NHS England and not by CCGs.
Identification Rules: The identification rules (IRs) are the means by which specialised activity will be identified and captured by providers of prescribed specialised services. The IRs enable providers to separate specialist activity from standard inpatient and outpatient activity, and therefore which services are being commissioned by NHS England and which by the CCGs.The planned revision to the prescribed specialised services Identification Rules (due for publication at the end of November 2013) is being deferred for application in 2015/16. The commissioning of specialised services in 2014/15 will be based on the roll forward of the national prescribed specialised services Identification Rules currently in use for 2013/14. The Health and Social Care Information Centre will produce a slightly revised version of the 2013/14 software tool to incorporate the introduction of OPCS v4.7 (due for implementation on 1 April 2014). This software tool will be available for operational use at the commencement of the 2014 / 15 financial year.
Identification Rules for Trust Information Managers: The introduction of the identification rules for prescribed specialised services activity will, for some provider organisations, require operational changes to enable the accurate collection and identification of data. This document has been written to provide tailored support and guidance to trust information managers, in particular to share some of the knowledge gathered in the testing phase of the IRs and hopefully minimise any potential disruption that this reporting change may impose.
We would welcome any feedback, via our online survey, which providers and commissioners in particular may have about the manual and/or the identification rules. We will collate all feedback and use it to inform future iterations of these documents.
Clinical Advisory Group for Prescribed Services
Clinical commissioning policies for specialised commissioning
New, nationally consistent clinical commissioning policies for specialised services have been published. These policies have been informed and shaped by the views of patients, carers, the general public and wider stakeholders collated during a short consultation which ran from December 2012 to February 2013.
See the final versions of the policies, which have been adopted by NHS England.
National Programmes of Care and Clinical Reference Groups
NHS England is working with a range of stakeholders at a national level to determine the outcomes expected for specialised services. This will be achieved through the development of clinical strategies set out within five national Programmes of Care (PoC) which group together the prescribed (nationally agreed range of) specialised services. These strategies will enable the commissioning of services to be based on clear evidence and ensure that they are cost effective and patient focussed. The five national PoCs are:
Specialised services Clinical Reference Groups (CRGs) have been established to cover the full range of specialised services within these national PoCs.
CRGs bring together representatives including clinicians, commissioners, Public Health experts and the patients and carers who use the relevant specialised services. Together the members form a group which can advise with authority and expertise about a particular area of specialised healthcare. Members are volunteers who have a particular interest, knowledge or experience of a specific area of specialised healthcare and wish to contribute to its development.