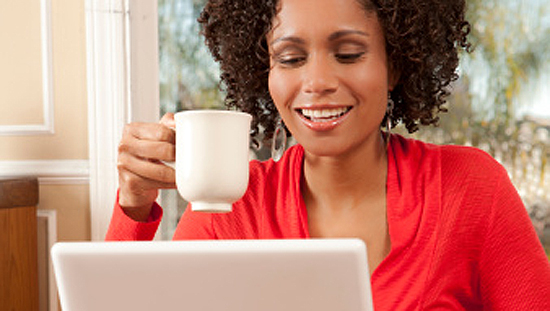 Resources for CCGs are part of the CCG Learning Network which provides online support, resources and information for proposed clinical commissioning groups (CCGs).
Directory of development support for commissioning organisations
The Directory of development support is a searchable, on-line tool for CCGs and other commissioning organisations with hundreds of offers aligned to specific development needs. Users can search by specific development needs to access a variety of real tangible help such as facilitative support, expert advice, skills transfer, networking opportunities and recommendations for improvement from across the market.   
The directory will be updated by supplier organisations on an ongoing basis to reflect new and changing development needs. For queries or feedback on the directory please contact England.ccgdevadmin@nhs.net.
Mapping the market – Commissioning support services
Mapping the market charts some of the CSU and Independent sector commissioning support market; including some of the significant changes which are already taking place as the market for CSS evolves. There is a tangible sense of momentum and improvement. It is a useful read to understand some of the products and services available to commissioners and CCGs.
Mapping the Market Volume II charts parts of the VSO and SME sectors.
Overall resources
Commissioning fact sheet for CCGsServices to be commissioned by CCGs from April 2013 and complementary services to be commissioned by NHS England, local authorities and Public Health England.
CCG authorisation
CCG configuration
CCG development
CCG engagement
CCG finance
CCG governance
The following resources have been provided to help emerging clinical commissioning groups as they work towards becoming established. They should be read in conjunction with Towards establishment: Creating responsive and accountable clinical commissioning groups published in February 2012.
The resources, which are optional, are designed to be flexible and to be tailored for local use.  CCGs may choose to use all or certain aspects of each resource or create their own.
CCG outcomes
Clinical data sets
Commissioning intelligence
Commissioning support
National Business Continuity
The NHS 111 National Business Continuity Escalation Policy sets out the policy and process for the deployment of national business continuity. It outlines how and when the service should be activated and how this is governed.
Complaints handling
CQUIN
Health and wellbeing boards / Working with your local authority
Human resources
Information governance
Managing conflicts of interest
The Health and Social Care Act sets out clear requirements of clinical commissioning groups (CCGs) to make arrangements for managing conflicts of interest and potential conflicts of interest, to ensure they do not affect or appear to affect the integrity of the CCG's decision making processes.
The NHS Commissioning Board Authority produced a number of pieces of guidance (which were adopted by the NHS Commissioning Board (NHS CB) in October 2012) that collectively provide the approach CCGs can take to manage conflicts within the legal framework. These documents were developed with emerging CCGs, primary care organisations, SHAs, PCTs and DH colleagues.
To meet the Board's statutory responsibility to produce guidance for CCGs (to which they must have regard) on managing conflicts of interest, we have incorporated and updated the relevant parts of existing NHS CB guidance into one consolidated piece of guidance that covers both the statutory requirements and best practice, together with templates and other supporting material.  Key areas the guidance covers are:
what the statutory requirements are;
the principles for managing conflicts;
general and specific safeguards that CCGs should follow, especially when considering commissioning services for which  GP practices (or companies in which GPs have an interest) could be providers; and
when to exclude individuals from meetings or decision making when a conflict arises.
NHS standard contract
Patient and public engagement
Patient Safety Guidance
Planning
Primary care commissioning
Primary medical care functions delegated to CCGs
Primary medical care functions delegated to CCGs: Guidance
NHS England has the power to direct a CCG to exercise any of its functions relating to the provision of primary medical care services. This guidance sets out the arrangements for CCGs to manage, on a transitional basis, local enhanced services for primary medical care and primary ophthalmic services that were commissioned by PCTs, and commission out-of-hours primary medical services for their area.
It also provides guidance on:
how CCGs can commission services from primary care providers,
the need for CCGs to seek agreement from area teams to make any arrangements that involve payments for improving the quality of services provided under an existing GP contract, 'Local Improvement Schemes' (CCGs do not have the power to make such payments in their own right).
arrangements for the Directed Enhanced Services commissioned by NHS England,
arrangements in relation to enhanced services for community pharmacy, primary ophthalmic services and dental services.
Procurement of healthcare (clinical) services: Briefings for CCGs
Working with CCGs and others, NHS England has developed procurement briefings for CCGs that summarise the key elements of legislation and guidance governing NHS procurement of healthcare services. These briefings also provide an overview of the different approaches that CCGs may adopt and outlines some of the key considerations when undertaking procurement.
The briefing papers cover:
Promoting diversity and tackling inequalities
Quality premium
Sustainability
Safeguarding
Webinars
View recordings of Barbara Hakin's webinars for clinical leaders (Requires Java or installation of an ActiveX Control)
CCG learning network:
Directory | Maps | News | Resources for CCGs | Bulletins | Blogs | Good practice | CCG Learning Network events
Comments on this page are now closed.