Landmark moment on the road to authorisation – Barbara Hakin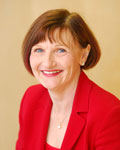 Last week we reached a real landmark moment in the journey towards developing CCGs and the new clinically-led commissioning system. As you will have heard, we now have proposed CCGs covering the whole of England. That means 212 groups of practices have chosen to come together to shape and commission services to deliver better care, better experience, better outcomes and improved safety for their local populations.
We shouldn't underestimate the hard work that has taken place to get us where we are and the huge progress that has been made across the country, but there is still a great deal to do – and I'm sure the pace is the same where you are. Our focus continues to be on shaping the new commissioning system so that it's ready to go live from April 2013.
There's a great deal to be done collectively to prepare for this and I know from my conversations with GPs and CCG leaders recently that clinical commissioning groups are really keen to make best use of this transitional year to move to the new arrangements.
Proposed CCGs are now firmly on their journeys to become fully fledged statutory organisations – made up of, and accountable to, their member practices. Authorisation is the important first step in this journey, so firstly I want to draw your attention to the draft guide for applicants for proposed CCGs which the Board Authority has published.
As we've said all along, we wanted to make the authorisation process developmental for clinicians, while at the same time balancing it with the need to monitor public funds and ensure the safety and quality of local health services for our patients. I really do think we've achieved this and – with many CCGs' help and input – reached our goal of a rigorous but fair process.
I'm sure you've seen the document already, but if not, the draft guide provides a detailed description of the criteria, thresholds and evidence for authorisation. It sets out the timetable for applications in four waves – the first of which is only a couple of months away, starting in July. The guide is designed to help proposed CCGs prepare that application by working with their member practices, and then help them develop clear plans to progress through to become authorised CCGs.
I know from speaking to aspiring CCG leaders over the last few weeks that many are already planning for the authorisation process and others are keen to do so, therefore I thought it might be useful to set out some of the logical steps that proposed CCGs can take now. They have already agreed – along with their SHA cluster – which 'wave' of authorisation they will be part of – and this information has also been released. We were delighted to see that so many CCGs wanted to be in wave 1, but please remember that there's no advantage or disadvantage to being part of any particular wave – all CCGs will take on their new commissioning duties, if authorised, on  1 April 2013.
Next, as CCGs begin to prepare for authorisation, I'd also ask them to take the time to ensure they establish sound governance arrangements, have a constitution, nominate leaders for the key roles on their governing bodies and keep all their member practices informed of the process.
The next few months will be so important as we move through this process and the way the Board Authority continues to engage with and support emerging CCGs will be critical. Again, if you're not already aware, there's a great deal of tailored support available and we'll be producing more in the coming weeks. We want to see a network of successful, sustainable, authorised CCGs ready to be the best they can be for their patients and populations from April 2013.
Comments on this page are now closed. 
Categories: Barbara Hakin • Blogs • Home