A new relationship between citizens and the NHS begins … – Roz Davies
Starting with the NHS Commissioning Board Authority CCG Lay Assessors.
A new dawn is breaking in the NHS, bringing with it a new relationship between citizens, their health and their NHS. It is a relationship of collaboration, transparency and openness.
The NHS Commissioning Board Authority is committed to leading by example. It has begun by opening up the clinical commissioning group (CCG) authorisation process to give public and patient voices the opportunity to work collaboratively with professionals, shaping the future of our NHS together.
In July, the NHS Commissioning Board Authority placed its first advertisements for Lay Assessors to become part of the CCG Authorisation Panels. In just 3 working days we received more than 500 enquiries and more than 300 applicants. It wasn't just the numbers that were incredible, but the depth and spread of the applications, from all corners of the country and beyond, we even had one query from Australia!
This tremendous response was down to two really important factors: the passion and commitment which people feel for the health of their community and for the NHS, and the fantastic supporting networks we have in this country working with so many different communities.
We have felt genuinely privileged and touched by the stories people from all walks of life have shared with us, and amazed by the level of the energy and effort people are already voluntarily giving towards improving the health and wellbeing of others.
We have now completed the near-impossible job of shortlisting for the first cohort of NHS Commissioning Board Lay Assessors. As the pioneers, these people will not just help us with the first wave of CCG Authorisation, but will also help the Board to improve how we recruit, train and support Lay Assessors and contribute to the strengthening of the patient and public voice across the work of the Board.
This first cohort of people came from a huge range of backgrounds, from an international lawyer to a former Royal Navy Commander to a man who lives with a mental health condition and is a spokesperson for the charity Rethink. What unites them all is their passion and commitment to public involvement in health services.
We have no doubt that they will all make a fantastic contribution to shaping the future of health in this country through work with the Board, and we look forward to them sharing their experiences, ideas and insights with us all.
The New CCG Lay Assessors have kindly agreed to allow us to share with you why they stepped forward for this role.
I believe service users and carers play a vital role in helping commissioners determine what services are provided locally and that it is essential that the newly formed CCGs adequately address the views of service users and their carers. I would therefore greatly value being part of the process of determining that CCGs have the ability to appropriately commission services and respond to local healthcare needs and aspirations.

I want to ensure that the patient voice is clearly heard in the new commissioning structure and that it becomes firmly embedded in the commissioning process. I strongly believe in the NHS and want to see patient involvement in its developmental process across the board

I am passionate about having a successful NHS which treats people holistically covering both physical and mental healthcare and provides access and treatment to all individuals regardless of background and diversity and can understand impact of delays in treatment to people's lives

I want to put my experience to use and make sure that future generations get the same good service that I have had. I have had a long-term condition for a long time but have had a full life.

I have a strong belief that Lay Assessors have a more impartial and objective view of the services than professional bodies, as they are not bound by the restrictions or limitations of an institution. Lay Assessors have less bureaucratic perspective and a friendly fresh approach that is innovative and valuable. Lay Assessors often have personal experience that enables them to have an empathy with the person or situation.
Thank you to all who have contributed to this work so far

A heartfelt thank you to everyone who took the time to complete an application and every person and organisation who passed on the information to those in their networks, including the Richmond Group, the NHS Alliance, the DH Strategic Partners, Altogether Better, the NHS Public and Patient Engagement Leads, the LINKS/Healthwatch networks and our online communities especially Twitter users. We look forward to developing new and stronger existing relationships and networks over the coming months in the shared pursuit of creating a new powerful relationship between active citizens and the NHS CB.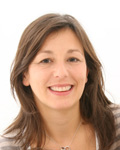 Roz Davies is currently on secondment to the NHS Commissioning Board to help co-produce the conditions for a new powerful relationship between 'shareholder citizens' and the NHS Commissioning Board. Her substantive role is Director of Altogether Better, a national NHS hosted social movement which has built an evidence based, award winning approach to active citizenship in health.
Roz aims to bring the learning and resources from Altogether Better and the many other fantastic active citizenship transformational organisations and networks we have in this country to the Board, and help to unlock the incredible potential we have in our communities to improve health and well-being outcomes and create a more productive health system.
This blog will provide a window through which the journey and growth of active citizenship in the Board can be shared and shaped, living the values of openness, transparency and participation.
Comments on this page are now closed.
Categories: Blogs • Guest blogs • Home