Bulletin for proposed CCGs: Issue 25, 18 December 2012
Contents
Welcome from Barbara Hakin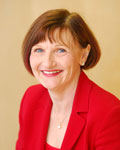 Welcome to the new issue of the CCG bulletin. This is a bumper issue ahead of the festive season, as over the last week or so we have had hugely important announcements about CCG allocations, the NHS planning guidance and the first wave of CCG authorisations amongst other things. Information on all these is included in the bulletin and I do urge you to take time to have a read through and see the supporting documents on our website.
Today the NHS Commissioning Board has published its planning guidance for 2013/14, pledging to drive a revolution in NHS transparency by offering the public more information about the quality of their care. Everyone counts: planning for patients 2013/14 is a key step towards the new system for commissioning healthcare in England, built around the 211 clinical commissioning groups.
The guidance is supported by the news of the CCG allocations for 2013/14. From next April the NHS CB will oversee the expenditure of the NHS budget and for 2013/14 the sum is £95.6 billion, with £64.7 billion being given to CCGs to commission healthcare for their local populations.
The funding – which includes a real terms rise – is to enable us all to deliver more responsive health services, focused on addressing local priorities and improving outcomes for patients.
A suite of other documents is also being published to support the planning guidance, with some elements being shared today and others following later in the week. These include the CCG outcomes indicator set (formerly referred to as the Commissioning Outcomes Framework); outcome benchmarking packs for each CCG and local authority; a standard NHS contract; and information about the Quality Premium.
You will have also seen that last week the NHS Commissioning Board authorised and established the first 34 clinical commissioning groups (CCGs). This is a tremendous achievement by these new organisations and we warmly congratulate them, their governing bodies and their teams on an exceptional performance and outstanding commitment.
All 34 new organisations have demonstrated excellence and a high level of achievement through the rigorous five month authorisation assessment. Eight were authorised with no conditions. The remaining 26 have been authorised with minor conditions which they should be able to discharge before they take up their statutory responsibilities in April.
All 34 CCGs are ready for the challenge of leading their local health communities in partnership with the public and with local partner organisations.
Of course, authorisation is the first step on the commissioning journey of continuous improvement and we are very much look forward to working with all the CCGs to achieve our shared purpose of developing clinical commissioning and improving health outcomes for the patients and the communities we serve.
There is also news in the bulletin this time about GP IT, collaborative commissioning, procurement of commissioning support services, and of course the NHS Commissioning Assembly, which held its launch event last month and is now moving into the 'action' phase. Please do get involved if you can.
As always, if you have any comments, questions or feedback about the planning guidance, authorisation, or any aspect of the wider commissioning development programme, please get in touch via pathfinderlearningnetwork@nhs.net. In the meantime, have a wonderful festive break and I'll see you all in 2013.
Dame Barbara Hakin
National Director: Commissioning Development
NHS planning guidance and CCG allocations
The NHS Commissioning Board has published its planning guidance for 2013/14.
Everyone counts: planning for patients 2013/14 outlines the incentives and levers that will be used to improve services.
It is a key step in building the new clinical commissioning system for commissioning healthcare in England.
To support those planning services locally, the NHS CB has also published comparative information on outcomes for patients in all CCGs and 150 local authority areas (see story below for more details).
The NHS CB, which oversees expenditure of England's £95.6 billion NHS budget for 2013/14, has announced a total of £65.6 billion for commissioning by CCGs across the country – an overall increase of 2.6 per cent.
CCGs will receive £64.7 billion of this.  Each area will be allocated an equal 2.3 per cent increase in funding compared to their share of spending by primary care trust in 2012/13. See the funding table here.
This is a rise in real terms designed to give CCGs stability in their first year. In addition, the allocation to local authorities to support collaboration on social care priorities will rise from £622 million to £859 million, as previously announced.
The NHS CB will commission some services nationally for the first time, improving them by tackling variation in care around the country.  These services include specialised healthcare, primary care and services for the military as well as those in prison and offenders with otherwise-reduced liberty.  The budget of £25.4 billion set for these services also represents a 2.6 per cent increase over the equivalent activities in 2012/13.
Plans for 2013/14 include:
Doing more to listen to patients:
All NHS patients should have the opportunity to leave feedback, in real time, on any service, by 2015.  This will start with roll out of a friends-and-family test to see if patients would recommend a hospital to those to whom they are closest. Clinical commissioners will need to demonstrate they have responded.
The NHS needs to offer greater customer convenience by providing access to routine services seven days a week. Medical Director Sir Bruce Keogh will establish a forum to find a way forward, reporting in autumn 2013.  As a first step, it will look at diagnostics and urgent and emergency care.
Focusing on the outcomes of care:
Commissioners will be expected to make improvement against the NHS Outcomes Framework.
To improve information, providers should by summer 2013 publish consultant-level data covering survival rates and quality of care for ten specialties including cardiac, vascular and orthopaedic surgery. Publication will be a contractual obligation in 2014/15 to allow comparison across hospitals.
In improving outcomes, the NHS CB makes clear that it expects the NHS and its partners to address inequalities.
Improving knowledge and decision making:
Commissioners need good information on which to base decisions.  The NHS CB will collect core clinical data from GP practices to help analysis of outcomes across pathways of care and encourage the integration of services.  The NHS CB will also develop a comprehensive set of data for hospital care for 2014/15.
A standard NHS contract will require all NHS providers to submit data that comply with published information standards.
Financial incentives (quality premium) will be paid to all CCGs that improve or achieve on four national measures and three locally-agreed measures, set with Health and Wellbeing Boards. National measures include: potential years of life lost from causes considered amenable to healthcare; avoidable emergency admissions; the friends and family test; and incidence of healthcare associated infections.
Financial incentives (CQUIN) will be paid by local commissioners to providers where they deliver a level of quality over and above the norm on agreed priorities.  Some of these will be local priorities and some national, such as improving the care of people with dementia.
The NHS CB plans a fundamental review of incentives, rewards and sanctions available to commissioners.
Getting NHS resources to those who need them:
The NHS CB has concluded that the formula proposed by the Advisory Committee on Resource Allocation (ACRA) accurately predicts the future spending requirements of CCGs based on the pattern of need as it is being met from that particular budget.
But it is concerned that use of the formula on its own to redistribute funding would predominantly have resulted in higher growth for areas that already have the best health outcomes compared to those with the worst. On the face of it, this appears inconsistent with the NHS CB's public purpose to improve health outcomes for all patients and citizens and reduce health inequalities.
It will therefore conduct an urgent, fundamental review of the approach to allocations, drawing on the expert advice of ACRA and involving all partners whose functions impact on outcomes and inequalities.  It will be completed in time for initial conclusions to inform 2014/15 allocations.
In the meantime, it has opted for an above real terms uniform increase in funding to all CCGs that will give these new organisations stability in their first year.
The NHS CB also makes clear that commissioners should use their contracting muscle to penalise certain failings:
Any referral to treatment waits of more than 52 weeks should attract financial penalties;
Ambulance handovers should not take more than 15 minutes and crews should be ready to take new calls within a further 15 minutes;
There should be zero tolerance of MRSA and significant reductions in clostridium difficile; and
No patient should tolerate an operation being cancelled for a second time.
CCG Outcomes Indicator Set
The consultation document Liberating the NHS: Commissioning for Patients proposed that the NHS Commissioning Board, supported by NICE, would develop a Commissioning Outcomes Framework. This would both hold CCGs to account for – and provide information for the public on – the quality of services and the health outcomes achieved through commissioning.
This document has now been renamed as the CCG Outcomes Indicator Set, to avoid confusion with the NHS Outcomes Framework, and to make it clear that the indicators refer to outcomes of services commissioned by CCGs. The purpose remains the same however – to provide clear, comparative information for CCGs, Health and Wellbeing Boards and local authorities about the quality of health services and associated health outcomes.
Following recommendations from NICE and work with stakeholder organisations, an 'at a glance' table setting out the CCG Outcome Indicator Set is being published today alongside the 2013/14 NHS planning guidance.
All of the CCG outcomes indicators have been chosen on the basis that they contribute to the overarching aims of the five domains in the NHS Outcomes Framework. The Indicator Set will not in itself set thresholds or levels of ambition for CCGs, it is intended as a tool for CCGs to drive local improvement and set priorities.
Further documents will be published in December:
a table setting out the relationship of the CCG Outcomes Indicator Set with the NHS Outcomes Framework and the availability of NHS Outcomes Framework  indicators at LA and CCG level; and
technical guidance on the CCG Outcomes Indicator Set, setting out definitions of indicators and data sources.
View the Outcomes Indicator Set 'at a glance' table and factsheet here.
CCG outcomes benchmarking packs
Also published on the NHS CB website today are a series of benchmarking packs – one for each of the 211 CCGs, and 150 for local authorities.
The packs have been developed as practical support for commissioners to help them understand local variations in outcomes, following requests for such support from the NHS Commissioning Assembly. They have been refined based on comments from CCGs and will continue to be developed in line with feedback.
The packs include information about overarching indicators from the NHS Outcomes Framework and the CCG Outcomes Indicator Set, plus other local data to help CCGs and Health and Wellbeing Boards understand their outcomes in comparison to their peers. They are designed to support CCGs and their partners to benchmark themselves, identify priorities and develop appropriate local plans.
Quality Premium
The NHS Commissioning Board (NHS CB) has today also published further details on the Quality Premium in its planning guidance.
The Health and Social Care Act 2012 gives the NHS CB powers to reward CCGs for the quality of services they commission, associated outcomes for patients and reductions in inequalities.
The Quality Premium will be set at up to £5 per head for each CCG and can be spent as CCGs wish, provided it can be shown to improve services for patients.
Following discussions with CCGs and other stakeholders, the NHS CB has decided the Quality Premium will be paid to CCGs that improve or achieve on three locally-agreed measures and four national measures from the NHS Outcomes Framework:
potential years of life lost from causes considered amenable to healthcare;
avoidable emergency admissions;
the friends and family test; and
incidence of healthcare associated infections.
The three locally agreed measures will need to be set with Health and Wellbeing Boards.
The scheme is awaiting Treasury approval and regulations under the Act (due in January 2013) will set out factors that the NHS CB can take into account when deciding whether to make a payment.
The Quality Premium methodology is due to be published on the NHS CB website later this week.
NHS Standard Contract
In order to ensure the best outcomes for patients, NHS commissioners need a robust contract with providers, through which they can secure and assure delivery of services. The NHS Standard Contract is the main way that commissioners can hold providers of NHS-funded services to account for the quality and value of services they provide for patients.
In previous years the responsibility for preparing and publishing the contract has been with the Department of Health. This has now passed to the NHS Commissioning Board and the Board has been working with stakeholders to develop an improved contract and to ensure the safe transition to the new system.
The new contract will continue to provide a robust legal framework, but with a much simpler structure and terms. It will also introduce 'e'-contract technology to enable local flexibility.
A draft version of the contract is due to be shared before Christmas, with the final version being published in February 2013. There will also be associated technical guidance and a plain English user guide to the contract for clinical commissioners.
CQUIN guidance
Draft guidance on the Commissioning for Quality and Innovation (CQUIN) payment framework is due to be published later this week.
The CQUIN framework has been in place for four years and enables commissioners to reward excellence by linking a proportion of a provider's income to the achievement of local and national quality improvement goals. Some of these will be local priorities and some national, such as improving the care of people with dementia.
The current funding available for CQUIN in 2012/13 is 2.5% of the contract expenditure – with 0.5% of this for national goals and the remainder for local determination. To support safe transition to the new system, these figures will remain in place, although the NHS CB will consider in the future if the total value is appropriate and whether the national / local split achieves the right balance.
In order for providers to qualify for the CQUIN payments they must also demonstrate a commitment to the high impact innovations set out in the Innovation Health and Wealth report.
Authorisation: Wave 1 CCGs
The NHS Commissioning Board (NHS CB) has authorised 34 new clinical commissioning groups to commission healthcare services for their communities from 1 April 2013.
The 34 CCGs, which have all completed a rigorous five-month assessment, will in total plan and commission hospital, community health and mental health services on behalf of some ten million people.
The NHS CB is responsible for ensuring CCGs meet and maintain standards – as set out in the Health and Social Care Act 2012, the NHS Constitution and the NHS Outcomes Framework.
Eight of the 34 CCGs in the first wave have been authorised with no conditions, meaning they fully met all 119 authorisation criteria.  The remaining 26 authorised CCGs will continue developing so they also meet the criteria in all areas.
One CCG – NHS Liverpool CCG – made significant late changes to its commissioning arrangements. In order to have full assurance of these new arrangements, the NHS CB has agreed with the CCG that the final review should be deferred until later in the process.
The NHS CB will complete the authorisation process for the remaining 177 CCGs in a further three waves, publishing the results in January, February and March 2013.
Visit the NHS CB website to see more – including a full summary of the outcomes, case studies and supporting information about each of the wave 1 CCGs.
NHS Commissioning Assembly: Next steps
The next steps and outputs from the launch event of the NHS Commissioning Assembly are being made available today.
The NHS Commissioning Assembly is the community of leaders for NHS commissioning; the 'one team' which will deliver better outcomes for patients. It has been set up to create shared leadership nationally and locally; co-produce national strategy and direction; embed principles for working together and create a common voice for NHS commissioners; and connect leaders, both within the NHS commissioning system and beyond.
The event in Doncaster last month was attended by over 200 commissioning leaders from the CCGs and the NHS Commissioning Board. The shared commitment and enthusiasm was clear from feedback on the day and after the event and around 70 CCG clinical leaders have so far volunteered to participate in the shared work programme. The next steps on the journey therefore are to translate that good intent into practical and useful work which will influence future development and improve outcomes for patients.
More information from the day, including outputs from the sessions and a summary film, is available. There is also information about the 14 agreed working groups and how members can continue to be involved in a number of ways.
A further five new CCG clinical leaders are invited to put themselves forward to join the steering group to help provide fresh ideas and connections.  If you are interested, or want to know more, please get in touch with Alex Morton from the Assembly team at alexmorton@nhs.net  by January 11th 2013.
CCG leaders who already have the support of their local colleagues will be of particular value, as will leaders with a particular interest in the organisational development of the new system.  It will be important overall that the composition provides a reasonable representation of geography, size and complexity.
Members who would like to get involved in any of the working groups that are still seeking members, or to help develop the way forward for the technological platform, should email Rachel Richards at rachel.richards3@nhs.net.
Securing Excellence in GP IT Services: Operating model published
CCGs have been advised how the management of IT systems for their GP practices will be organised from April 2013 – enabling them to make decisions to suit their particular local IT requirements and increase integration to improve health outcomes for patients.
The NHS Commissioning Board (NHS CB) has published the GP IT Operating Model Securing Excellence in GP IT Services. The document describes the system from next April – when the overall responsibility for the delivery of primary care information services passes from primary care trusts to the NHS CB. It aims to ensure a safe transition, while providing clarity for CCGs and GP practices, safety for patients and business continuity for the NHS.
Data and information are at the heart of improvement for patients.  Put to good use – openly and transparently – high quality data will support the focus on the individual, improve productivity and empower patients and clinicians to transform local services.
To achieve this the NHS needs world-class IT and technology systems right across the NHS, but especially in primary care, where there are millions of interactions with patients every week.
When the NHS CB  becomes accountable for delivery of primary care information services on 1 April 2013 – including funding and operational management of GP IT – it will delegate that responsibility, along with associated funding, to CCGs. This will include provision of clinical systems and associated hardware and network services; and provision of support services to GP practices, such as training.
For more information and to download the operating model and supporting documents, visit the NHS CB website.
CCG constitutions: Wave 1 updates
Once a CCG has been authorised by the NHS CB (with or without conditions) it becomes a statutory body from that day on. As such, the 34 CCGs in W1 are now both established – under section 14B of the NHS Act 2006 (as amended) – and authorised.
The model constitution includes a section to include the date of establishment (see page 5, clause 1.3.1 of the model constitution). Wave 1 CCGs should ensure that they have now updated their CCG's constitution to include this, and that it is now published in the public domain (section 14J). CCGs will be in breach of their statutory duties if this has not been done, unless the CCG has had a condition imposed by the Board that require an amended constitution to be submitted. In which case, the CCG should wait until a definitive version is agreed by its members and the NHS CB before dating and publishing it in its final form.
Please note that the full range of statutory duties that apply to CCGs from the moment of authorisation is included in the authorisation letter, sent once the sub-committee has finalised its decisions.
Who pays? Determining responsibility for payments to providers
Rules and guidance for CCGs on payments to providers has been published on the NHS CB website
The document sets out the circumstances in which a CCG is responsible for paying for a patient's care.  This includes exercising the powers given to the NHS Commissioning Board in section 14Z7 of the Health and Social Care Act 2012, to specify those circumstances in which a CCG is liable to make a payment to a provider in respect of services commissioned by another CCG. CCGs will be required to make payments in accordance with this document.
In most cases when commissioning health services, CCGs will be responsible for meeting the cost of the services provided.  This document sets out some important exceptions to this rule in relation to emergency admissions and A&E attendances.
The document is available on the CCG resources page.
Collaborative commissioning
The NHS CB has, this week, shared a draft model agreement for CCGs who are collaborating with other CCGs.  The purpose of the collaborative agreement is to set out the way in which two or more CCGs have agreed to operate their collaborative arrangements.
The document is constructed in the same way as the model constitution with some sections that will be common to all agreements; and some that the parties to the agreement will discuss and agree locally. Guidance boxes are included to help CCGs think through the range of issues that they may want to address and include.
The draft has been shared via NHS CB Regional Directors who will share it locally with their CCGs and area teams.  We would very much like your comments on the draft before we finalise and publish a Word version for local editing in the new year. Please forward any comments to nicola.king@dh.gsi.gov.uk before Monday 7 January.
Alongside the draft model agreement we have published revised data tables that are designed to help CCGs identify potential CCGs to collaborate with, and will help CCGs to understand the proportion of business held between the proposed collaborative parties in relation to a provider contract. The new tables also enable CCGs to separate data for births and ambulance contracts.
CCG procurement arrangements
The NHS Commissioning Board is asking CCGs which are considering entering into formal procurement arrangements for commissioning support over the next 6-12 months to contact its Commissioning Support Team to share the approach they are taking and discuss any potential risks.
CCGs can choose an external commissioning support service provider – for instance a CSU or local authority or an independent or voluntary sector provider – or choose to deliver services in-house and the NHS CB wishes to understand the different sourcing approaches being considered by CCGs and the potential timescales.
CCGs will be statutory public bodies and will be subject to the procurement rules and processes that govern public sector bodies.  This means that they will need to have formally procured their external commissioning support requirements before the service level agreements with NHS commissioning support units (CSUs) expire in October 2014.
The NHS CB aims to ensure that excellent, sustainable commissioning support services are available to all CCGs and that procurement processes are as simple as possible, to minimise the burden on CCGs and ensure access to commissioning support services for CCGs is not destabilised during the procurement process.
The NHS CB is already working with CCGs, CSUs and non-NHS providers on a market development strategy, implementation plan and some practical tools required to support choice for commissioning support.  These will include some quality standards and a procurement framework and information to enable CCGs to exercise informed choice.  This will mean that clinical commissioners will have clearer information about the choices available, the standards they can expect suppliers to meet and a clear way to purchase the services they need.
The NHS CB will engage CCGs in this work and plans to test some of its early findings and emerging market strategy for commissioning support with CCGs over the coming month, followed by an Accelerated Solutions Event for CCGs and CSUs in early February 2013 which will explore options for the next 12-18 months.
Following the event the NHS CB will work with CCGs to design options and strategies that allow them to formally procure their choice of requirements from the open market and secure the best available services at the earliest opportunity.
CCGs should contact the NHS CB at commissioningsupport@dh.gsi.gov.uk.
Example CCG / CSU service level agreement
The NHS Commissioning Board has published an example of a service level agreement (SLA) between a CCG and a commissioning support unit for illustrative purposes.
The example SLA does not represent a standard or expected form of contract and the service specifications are working examples, to provide clarity and to set out some standards. Further iterations are likely to follow as the organisations in question explore further opportunities and strengthen their partnership working.
The NHS CB has also published a slightly amended version of the national template SLA. To access all these documents visit the CCG resources areas.
NHS Commissioning Board consults on specialised services
The NHS Commissioning Board published a new operating model for commissioning specialised services on 21 November which set out how the move from ten differing regional processes to a single national approach will improve services for patients.
A public consultation on the first set of specialised service specifications and underpinning clinical policies has now been launched.
The consultation, which runs from 12 December 2012 to 25 January 2013, is seeking the views of patients and carers, charities, nurses, doctors and service providers on 120 draft service specifications and 43 clinical commissioning policies.
The service specifications describe core and developmental standards, clearly defining what the NHS CB expects to be in place for providers to offer evidence-based, safe and effective services. Core standards are those that any reasonable provider of safe and effective services should be able to demonstrate. Developmental standards are those that are designed to stretch services over time to provide excellence in the field.
The consultation will provide feedback on whether the specifications and accompanying policies are clear, comprehensive and take into account everyone who may be affected by them.
Developed by expert clinicians, commissioners of care and patient representatives working closely together, this nationally consistent approach aims to provide patients across England with high quality, safe care and equitable treatment.
The consultation can be found in the specialised services commissioning area.
CCG membership of Commissioning Resources Steering Group
As Barbara Hakin mentioned in a recent bulletin, the NHS CB has established a Commissioning Resources Steering Group, made up of representatives of each directorate of the Board. It will oversee the approach to, and prioritise the development of, an initial set of practical resources, tools and guidance to support commissioners in improving quality and outcomes.
We are keen to invite some permanent CCG members to the group – ideally both a chief officer and a clinical lead – to help the group assure that there is a clear benefit to CCGs for any proposed products and to ensure there is a focus on the production of a cohesive set of practically focused resources.
If you are interested in becoming a member of this group, which meets bi-monthly with future meetings arranged for January and March, or would like to find out more, please contact Clare Allcock at clare.allcock@dh.gsi.gov.ukby Friday 11 January 2013.
Integrated care narrative
CCG leaders are being invited to contribute to a new narrative on integrated care – an agreed definition and description of what good patient-centred, coordinated, or 'integrated',  care should look and feel like for an individual.
Under the Health and Social Care Act 2012, the NHS Commissioning Board and CCGs have a duty to promote and encourage integration of care. A key element of this work will be how CCGs can commission person-centred, co-ordinated care in the new system. An agreed description of what 'good' looks like, with regard to both commissioning and provision, is an essential starting point.
The NHS CB has commissioned National Voices to develop the narrative for person-centred, co-ordinated care from the perspective of the patient and service user, using language that everyone can identify with. The Local Government Association, Department of Health and Monitor have all been engaged in and support this work.
Once we have shaped a common understanding of what 'good' looks like, we can begin to consider whether good is being achieved in practice, for instance using tools which measure patients' experience of person-centred, co-ordinated care.
The draft narrative which National Voices has produced is on the NHS CB website and is being shared widely with partner organisations, patients, service users and the public. CCGs are invited to review the narrative and forward comments, including any reflections on how it might inform work locally.
We would be grateful for your responses by 28 February 2013.
For more information visit the consultation website.
Training on new services to support the QOF and other schemes
CCGs and GP practices are being asked to sign up for information on two new services that are being introduced for the 2013/14 financial year.
Training for both the Calculating Quality Reporting Service (CQRS) and the General Practice Extraction Service (GPES) will be delivered early in 2013, with certain colleagues from both CCGs and GP practices needing to participate.
Among other things CQRS and GPES will collectively be replacing QMAS, the current system used to calculate payments to GPs under the Quality & Outcomes Framework (QOF).
CQRS is currently in development and will be in place to calculate payments for GP practices across England for the 2013/14 financial year (QMAS will continue to be used for 2012/13). CQRS will be capable of calculating achievement and payments on quality services delivered by GP practices, including the QOF, nationally-commissioned enhanced services and services commissioned locally from GP practices that go beyond the scope of the GP contract.
It will also be able to calculate achievement by CCGs against outcome indicators and quality rewards.
CQRS training will be delivered in two separate phases. The first phase, scheduled for February/March, will introduce what CQRS is and what it does, while the second phase, scheduled for May, will ensure users are fully equipped in how to use the system.
Registration for the first phase of CQRS training will open in early January and CCG and GP colleagues can sign up for further information here.
GPES will go live on GP systems from April 2013 and, alongside CQRS, will form part of the service that replaces QMAS. GPES will be used to deliver the data required to support the QOF for 2013/14.
GPES comprises two main elements: a centralised query tool (GPES) and a localised extraction tool that is being developed by your GP system supplier. Each practice will need to understand how to use both elements of the service and how these fit together.
Induction training materials will be released in February 2013 and will help general practice staff familiarise themselves with GPES.  The training will be provided both online and through GP system suppliers, to ensure practices are familiar with both elements of GPES.
Practices will be able to register for training via the GPES web pages soon. In the meantime, keep informed by signing up for a regular GPES General Practice Newsletter.
Determining arrangements for supporting research in primary and community care
From April 2013 CCGs will have a legal duty to promote research and the use of evidence to support commissioning.
To date, PCTs have led on support for research involving independent primary care contractors (such as GPs and dentists) and some have had research-related advice to support commissioning.
Safe transfer into the new system is important to ensure that primary care research can continue. Independent contractors in primary care will in future – like other providers in acute, community and mental health care – decide of their own accord to participate in research, though they are likely to want to get advice in taking this decision. CCGs may also wish to seek advice and support in these roles. Given the relatively specialist nature and small size of services supporting research, the most efficient option may be for providers and commissioners to use a shared service.
Local health communities may now wish to review any locally based PCT research services and are encouraged to consider retaining, and finding a suitable host for, skilled teams that can offer supportive services to primary care providers and/or to NHS commissioners. The teams could be independent or they may be hosted, for example within a provider; or by a commissioner (eg a CCG, an NHS CB area team or a commissioning support unit); or by the Clinical Research Network of the National Institute for Health Research or an Academic Health Science Network.
The Department of Health has published a discussion paper to support local organisations, working in collaboration with local networks as they consider how to achieve a smooth transfer of capability. For more information please contact r&d@dh.gsi.gov.uk.
Categories: Bulletin for CCGs • Home • Publications