Bulletin for proposed CCGs: Issue 30, 7 March 2013
Contents
Welcome from Barbara Hakin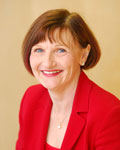 Welcome to the latest edition of the bulletin for CCGs. The current focus is on the final aspects of set up and on ensuring the safe transition of commissioning and other responsibilities from PCTs.
CCGs are making excellent progress in the transition from the old system to the new.  Across England almost 90 per cent of posts in CCGs had been recruited by the end of January and in recent weeks this has continued to increase. The latest information about the HR transfer scheme, including a new set of staff FAQs, is included in the bulletin.
All CCGs report that payroll arrangements are now in place, with the vast majority of CCGs choosing to use the electronic staff record.
In the final few weeks of transition, CCGs are encouraged to ensure all is in place to safely receive transfers of staff and assets from sender organisations, particularly PCTs.  CCGs should be expecting to sign off transfer agreements formally during March, if this has not yet taken place.
Work will continue with CCGs to track progress and resolve any outstanding issues over the coming weeks.
This month the NHS Commissioning Board (NHS CB) will authorise the fourth and final wave of 48 CCGs and we will continue to support those CCGs which have been authorised with conditions to help them where possible to fully meet the criteria by April 2013.
In addition, the first post-authorisation conditions review process is underway for CCGs which have been authorised in Waves 1-3. The results of this process will be finalised by the CCG Authorisation Sub-committee on 22 March. The process is in line with the assessment of authorisation thresholds undertaken during the main authorisation process, to ensure a consistent, fair and robust review of conditions and directions.
Any Wave 4 CCGs which are authorised with conditions will have their first opportunity to have these reviewed in June 2013.
Elsewhere in the bulletin, we have details of a number of new initiatives which were set out in the NHS CB's NHS planning guidance – Everyone counts – in December 2012: the Friends and Family Test, which will be implemented in acute trusts from 1 April 2013, and post infection reviews of MRSA bloodstream infections.
Finally, I'm looking forward to meeting many of you at the Healthcare Innovation Expo on 13-14 March 2013 at London's ExCel. It will be a great event and an opportunity to hear about exciting innovations which directly benefit patients. I hope many of you can make it. If you haven't yet registered, please go to www.healthcareinnovationexpo.com and use the code GBNHS188 to receive free entry.
As always, if you have any comments, questions or feedback about any aspect of commissioning development, or you would like to be added to the distribution list to receive this bulletin directly, please do get in touch with me via pathfinderlearningnetwork@nhs.net.
Dame Barbara Hakin
National Director: Commissioning Development
Hospital outlier review
The terms of reference for the review into the quality of care and treatment provided by 14 hospital trusts in England that are persistent outliers on mortality indicators have been published by the NHS Commissioning Board (NHS CB).
The review, which is being led by Professor Sir Bruce Keogh, NHS CB Medical Director, will report before the summer. Further information on the different stages of the review, including information on how CCGs can support the process, will follow shortly and will be shared via this bulletin.
Zero tolerance – guidance on the post infection review
Tackling preventable healthcare associated infections, such as MRSA bloodstream infections, is one of the Government's key priorities. With around a sixth of trusts reporting zero cases of MRSA bloodstream infection over the past year, a point has been reached where preventable MRSA bloodstream infections should no longer be acceptable in NHS funded services.
To this end, the NHS Commissioning Board's NHS planning guidance for 2013/14, Everyone counts: Planning for patients 2013/14, sets a zero tolerance approach to MRSA bloodstream infections. This means that each organisation is expected to achieve zero MRSA bloodstream infections.
The NHS planning guidance explains that in the case of an MRSA bloodstream infection, a post infection review will identify why an infection occurred and how future cases can be avoided.  The Post Infection Review Guidance has now been published to help organisations conduct such reviews.
The post infection review relies on close collaboration by all organisations involved in the patient's care pathway to jointly identify and agree the possible causes of, or factors that contributed to, the patient's MRSA bloodstream infection. Equally importantly, organisations will be able decide what action is needed to prevent such cases in the future.
Incentives for Friends and Family Test rollout
From 1 April 2013, all patients in acute inpatient hospital wards and A&E departments in England should be offered a Friends and Family Test (FFT).
The FFT asks patients whether they would recommend the ward/A&E department to a friend or relative, if they needed similar treatment. It will be used to obtain regular feedback from patients, in near-real time, about the care they have received.
The results, which will be published locally and on NHS Choices, will provide vital intelligence to commissioners, who can use it to track trends and inform local commissioning decisions.
FFT is a requirement of the standard contract between commissioners and providers, and attracts 12.5 per cent of the quality premium paid to CCGs.
Additionally, one of the national Commissioning for Quality and Innovation (CQUIN) goals for 2013/14 is specifically related to the FFT, in order to drive improvements in patient experience. The FFT is also a key indicator for Domain 4 of the NHS Outcomes Framework.
The FFT will also be extended to include maternity services from October 2013 and will be introduced into other areas from 2013/14.
For further guidance on FFT implementation, see the Department of Health website.
HR transfer scheme
Trade unions, employers and the Department of Health have completed negotiations on the detail of the transfer schemes; the details to support the transfer scheme and orders; and the steps that need to be taken to implement the provisions of the memorandum of understanding (MoU) which supports these.
The transfer schemes, orders and supporting arrangements provide transferring staff with:
statutory continuity of employment;
continuation of current terms and conditions, including any contractual redundancy or severance entitlements;
continued access to the NHS or Civil Service pension schemes or a broadly comparable pension scheme; and
post transfer protections against unfair dismissal for 24 months.
Where TUPE applies in relation to any transfer, the transfer scheme/orders cannot modify those rights that staff have under TUPE.
Along with the transfer schemes and orders, each new employer can use the national MoU as the basis for a local MoU.
The MoU sets out how employers and trade unions may work together after the transfer to enable effective harmonisation of contractual and non-contractual HR policies, local agreements and terms and conditions where there are local flexibilities.
Trade unions have agreed to work with new employers before and after the transfer to identify areas for harmonisation. This identification process should be completed within the first year and both parties have committed to enable harmonisation to be completed by 1 April 2015.
HR guidance and FAQs have been developed nationally to support local discussions.
NHS Standard Contract deeds of variation now available
As in previous years, all commissioners and providers are required to vary all contracts which will run beyond 31 March 2013, in order to incorporate policy requirements for the coming commissioning year.
For the year 2013/14 these policy requirements are those set out in the NHS Commissioning Board's NHS planning guidance for 2013/14, Everyone counts: Planning for patients 2013/14 and the supporting guidance.  In addition, contracts need to be varied to reflect the new and developing organisational structure and regulatory framework put in place by the Health and Social Care Act 2012 and supporting secondary legislation.
These nationally mandated variations may be effected either by means of the transfer of the existing contract into an eContract, or by means of a deed of variation in the form of the relevant template. These templates, along with full guidance on national variations to existing contracts, are available from the NHS Standard Contract eContract portal and the standard contracts area.
In addition, the Particulars, Service Conditions and General Conditions have been updated in a few areas since first published on 4 February 2013:
Schedule 4A (Operational Standards) – Ref CB_B17 Mixed Sex Accommodation Breaches: Applicable Service Categories now include Community Services (C). This has been reflected in the 4 March 2013 update of the Particulars. (Note that the Deeds of Variation published on 1 March 2013 are also being updated to reflect this change.)
Schedule 4G (18 Weeks): the percentages in paragraphs 1.1-1.3 have been corrected, to 37.5%, 12.5% and 50% respectively. This was reflected in the 6 February 2013 update of the Particulars.
The eContract will generate the up-to-date versions of the Particulars and Service Conditions.
New data flows manual to help with information governance
A Data Flows Manual has been developed by the Health and Social Care Information Centre (H&SC IC) and NHS Commissioning Board (NHS CB) which describes the practical steps that CCGs need to take to ensure that their information flows, for purposes other than direct care, are handled safely, securely and lawfully.
A Data Flows Extract spreadsheet, listing the data flows that have been identified, has also been published.
The manual includes guidance on the majority of the existing local flows to national bodies as well as common local flows between health and social care organisations.
It is not intended to provide guidance on all CCGs' local data flows although the principles outlined in the manual may still apply to these flows.
The spreadsheet includes the set of data flows for which the NHS CB and H&SC IC have the full details. Both organisations will continue to gather intelligence on other, incomplete flows and publish them in the next iteration of the spreadsheet.
A feedback mechanism has been set up to capture input from CCGs and to enable them to ask to questions. Please contact: enquiries@ic.nhs.uk with the subject 'Data Flows Manual'.
The H&SC IC and NHS CB will issue a further version of the manual before 1 April 2013 based on the feedback.
The manual has been developed with the assistance of Public Health England. CCGs with specific queries or concerns about public health, should contact: Jurgen.Schmidt@dh.gsi.gov.uk.
The manual, spreadsheet and a covering letter from the NHS CB and H&SC IC have been published under the heading 'Information Governance' in the CCG resources area.
New operating model for the commissioning of armed forces' healthcare
The NHS Commissioning Board (NHS CB) has published Securing Excellence in Commissioning for the Armed Forces and their Families which sets out where commissioning responsibility lies for all members of the armed forces community, including serving armed forces, their families, reservists and veterans.
From April 2013:
The NHS CB will commission all secondary and community health services for serving personnel, mobilised reservists and service families registered with Defence Medical Services (DMS) GP practices.
CCGs will take over commissioning of services for reservists, veterans and their families, and the families of serving personnel not registered with DMS GP practices.
The Ministry of Defence (MoD) will continue to provide GP, dental and some specialist community services for serving personnel and GP services for those families registered with a DMS practice.
These are organisational changes to the management of commissioning and armed forces personnel and their families are unlikely to notice any changes in service delivery.
The new single operating model ensures there is a single, clear system in England for consistent commissioning to ensure well managed, efficient provision of care, national standards for patients and improved health outcomes.
The NHS CB has four regional teams and three of these will have an area team with specialist expertise to ensure that the single national model is adapted to meet local needs.
The teams are:
| | |
| --- | --- |
| Region | Lead area teams |
| North | North Yorkshire and Humber |
| Midlands and East | Derbyshire and Nottinghamshire |
| South (including London) | Bath, Gloucestershire, Swindon and Wiltshire |
There will be no changes to primary care, mental health or rehabilitation provision for serving personnel.
CCGs will be responsible for commissioning the majority of health care for armed forces' veterans and reservists and their families, including:
All secondary and community healthcare services;
Murrison Mental Health ('Fighting Fit') for Veterans (with funding from the Department of Health);
Enabling the transition of the serving wounded, injured and sick (including the links to social care) from DMS to NHS care; and
Support to the implementation of local authority community covenants (a potential source of non-recurrent funds) to improve service/community links.
CCGs will have a responsibility to uphold the Government's obligations under the Armed Forces Covenant – as laid out in the new Mandate from the Government – which says there must be 'no disadvantage from service' for serving personnel, veterans, reservists and their families.
Historically there have been unfunded regional Armed Forces Networks (AFNs), hosted by strategic health authorities, to support PCTs in discharging their armed forces' commissioning functions. To ensure there is continuity of delivery across the transition period and going forward, the three lead area teams will also have an interim function, during 2013, to facilitate these existing AFNs.
In some areas the local AFN has already been devolved and delivered at PCT level, and it
is envisaged that this should continue through collective CCG working. This collective CCG model is the expected long-term model once the system is suitably mature. The local AFN lead / lead area team will advise and assist in the transitional arrangements and future delivery of both the AFN and any CCG commissioning for the armed forces community.
The NHS CB has also published a key facts document and set of frequently asked questions.
New operating model for the commissioning of offender health care
The NHS Commissioning Board (NHS CB) has published the single operating model for the commissioning of offender health services.
From April 2013, the NHS CB will be introducing a step change in the commissioning of offender health services. The intention is to move away from regionally and locally isolated commissioning to a clear and consistent national approach, with national standards based on the best available evidence to ensure efficient provision of care, and improved health outcomes.
Securing Excellence in Commissioning for Offender Health sets out the national strategy for commissioning and how it will be co-ordinated via the four NHS CB regional teams. It also outlines how the NHS CB will move towards a national contract framework with a national set of service specifications, standards, policies and quality measures.
To ensure local decisions about services are made as close to health communities as possible, 10 area teams of the NHS CB will take on the responsibility across England for contracting and the delivery of services for people in prison, other secure accommodation and for victims of sexual assault.
These are:
Region
Lead area teams
North

Lancashire
Durham, Darlington & Tees
West Yorkshire

Midlands and East

Shropshire & Staffordshire
Derbyshire & Nottinghamshire
East Anglia

South

Bristol, North Somerset, Somerset & South Gloucestershire
Kent & Medway
Thames Valley

London
London will work as one team.
In addition, the NHS CB will work in partnership with all national stakeholders, as well as CCGs and other local stakeholders, to ensure that the whole patient pathway is as locally responsive as possible in meeting patients' needs.
Winterbourne View joint improvement programme
The NHS and the Local Government Association have established a joint Improvement Programme following the publication of the Department of Health's final report into the abuse at the Winterbourne View hospital. CCGs will have a vital role in ensuring that services in the future meet the needs of local people and commissioners will be supported to lead local service transformation.
This programme is led by an improvement board chaired by Chris Bull, who was chief executive of both Herefordshire Council and Herefordshire PCT from 2007-12. Rapid progress is being made on both reviewing the implementation of the short term commitments made in the programme of action that accompanied the final report and in designing a programme of support for local commissioners. To further support this, the improvement board is currently producing good practice guides which will underpin local commissioning plans.
A national event for health and social care commissioners on 27 March 2013 is also being organised.
This free, all day event will be held in central London and will explore the challenges in delivering fundamental and lasting change for people that use services and their family carers. This interactive event will share good practice in the review activity, innovations in provision, and involving and enabling people in reviews of their care.
For further information about the event or the programme, please contact Sarah.Brown@local.gov.uk or 0207 664 3317.
New patient guidance on online records
Following last year's commitment from the Government to enable patients to view their own GP records online by 2015, it is important to support patients to understand their electronic health and care records and how to access and share them securely.
Last month BCS: The Chartered Institute for IT and the Department of Health launched Keeping your online health and social care records safe and secure. Aimed specifically at patients and the public, the guidance explains what health records are, how to protect them and share them safely. As commissioners, understanding this new guidance will help you support your local communities.
This guidance is available free of charge from NHS Choices in booklet and single page summaries for distribution to support the patients living within your clinical commissioning areas.
Specialised Healthcare Alliance
The Specialised Healthcare Alliance campaigns on behalf of people with rare and complex conditions. It is a coalition of 84 patient-related organisations supported by 12 corporate members.
Specialised services are undergoing a period of major change and from 1 April will be commissioned by the NHS CB.  These services will provide crucial specialised care for local people but on a basis which optimises use of clinical expertise and shares financial risk across England as a whole.
Many patients call upon both specialised and non-specialised care as part of their treatment, meaning a joined-up approach will be required. Close integration of CCG commissioning with the NHS CB's specialised commissioning will be crucial to ensure a seamless patient pathway with good outcomes.
The Specialised Healthcare Alliance has been involved with specialised commissioning policy for over a decade and is seeking to broaden its engagement with CCGs throughout 2013.  They are eager to hear your views on specialised services, integration, pathways and local care provision, and to help answer questions about the patient perspective on new arrangements for specialised commissioning.
For further information, please contact Andrew Wilkinson at andrew.wilkinson@shca.info or on 0203 1787 573.
Managing requests for treatment in other European countries
The NHS Commissioning Board (NHS CB) is to take responsibility for the aspects of European cross border healthcare currently delivered by PCTs.  These responsibilities include:
administering and determining the outcome of applications from patients seeking funding for healthcare in Europe;
issuing reimbursements on behalf of the responsible commissioner; and
responding to enquiries from patients about their entitlements.
The NHS CB is establishing a central team to manage this function. There will be a phased handover of work to the new team from April 2013 with the expectation that this will be completed by 1 July 2013. In the meantime, PCTs have been asked to ensure a safe transition of this function.
When the new team is in place, CCGs will be required to respond to requests from the NHS CB for information on local entitlements.
There will be further requirements placed on the NHS CB and CCGs when the EU Cross Border Healthcare Directive becomes UK law in October 2013.  The NHS CB will provide more information on this and the transition described above, in due course.
For further details, please email nhscb.europeanhealthcare@nhs.net
The Joint Commissioning Panel for Mental Health: New guides
The Joint Commissioning Panel for Mental Health (JCP-MH) is a collaboration between 17 leading organisations, inspiring commissioners to improve mental health and wellbeing, using a values-based commissioning model.
The JCP-MH is co-chaired by the Royal College of Psychiatrists and the Royal College of General Practitioners and has launched three new guides:
The JCP-MH will publish 18 guides for commissioners by June 2013, which will be available to download from their new website www.jcpmh.info.
Promoting innovation through the payment system
As part of the work arising from the NHS Chief Executive David Nicholson's Innovation, Health and Wealth review, the NHS Institute for Innovation and Improvement has been working to identify where variations (tariff flexibilities) to the Payment by Results (PbR) national tariff have been used to support development of innovative care pathways and adoption of new technologies.
A range of case studies have now been developed by the NHS Institute for Innovation and Improvement, using feedback from a number of NHS commissioners and providers.
To see these case studies, along with good practice guidance and other useful links, please visit the NHS Institute for Innovation and Improvement's High Impact Innovations website and click on the case studies link.
Categories: Bulletin for CCGs • Home • Publications