I love it when a plan comes together – Clare Helm
Clare Helm, a Network Support Manager based at Quarry House in Leeds, celebrates the launch of The Learning Environment:
Recently we launched a set of online tools that we, as the CCG Development Team, have been working on for quite a few months.
Together they make up "The Learning Environment". This is a massive achievement for us, and bringing it together has taken team work, effort, collaboration with many, many stakeholders and lots and lots of Testing!
I have learnt so much from this process and want to thank everyone who has supported us along the way. We just hope that the product (so far) will be useful for CCGs. I say, "so far" as the tool continues to grow; this month we are launching the first three tools with more to come over the next few months.
"The Learning Environment" is an online space (enabled across PCs, tablets and mobiles) which we hope will be a "one stop shop" for CCGs. We hope this will become the place for CCGs to go and find all the support they need in all aspects of their development as great clinically led commissioning organisations.
It will signpost CCGs and others to:
Support from other CCGs
Support from other suppliers locally and nationally e.g. CSUs, NHS IQ, NHS Leadership Academy
Networks across the country e.g. Strategic Clinical Networks, Operational Delivery Networks and Academic Health Science Networks
It will also offer the opportunity to:
Read examples of really great practice in the form of short, relevant case studies
Connect directly with colleagues in other geographical areas in safe, secure networking communities
So far, three tools have been developed and launched as part of The Learning Environment…
The first of these is The Learning Exchange… Based on a simple principle of "give to get" this allows CCG members to say "I have done some really good work in X" and others to say "I could really do with some help around X but I'm great at Y" and for the two to become connected and share their knowledge and experience.
The exchange provides a platform for simple connections to be made and relationships to flourish, enabling colleagues to share these ideas, tips and experiences with one another. If you are based in Portsmouth, why not connect with someone in Durham (North Durham CCG are the 4th "most similar" to Portsmouth CCG according to Find CCGs like mine)? True, you may not meet face to face (5 hour commute) but your knowledge and experience can still be extremely valuable to each other – these days, with modern technologies, there are plenty of ways to connect (videoconference, Skype, telephone, email, Twitter, or why not try our new networking space NHS Community England).
As you can see from the links above, I have now mentioned all three tools which we launched earlier this month… All interlinked with their own part to play in supporting CCGs on their development journey.
In summary…
The Learning Exchange: a space for CCGs to highlight their experience and knowledge AND where CCGs can find others who have some good experience to share in areas where they may need support or advice
Find CCGs like mine: a space for CCGs to see, at a glance, which are most similar to their own – you might be surprised who these are…
NHS Community England: private community networking spaces where colleagues from within CCGs or those supporting CCGs on their development journeys can talk, meet, share ideas and build relationships
Coming soon:
The Directory of Development Support Offers: this will be available very early in the new year and will be the place to find out about all those organisations and networks offering support to CCGs (and there are a lot of them!) so watch this space (and follow me on Twitter for updates!)
The Pinboard: this will again be available early in the New Year and will be where CCGs will be able to virtually "pin-up" their examples of good practice to share. We are currently working with several CCGs to support the development of some initial case studies to populate this space. If you have any examples you would like us to consider in this initial phase please email me.
Have you got any feedback on the learning environment so far? We need to hear from you. The learning environment was designed by and for CCGs and really needs to work for you! CCGs told us they wanted a way to learn from their peers, hopefully this goes some way to providing that (although, if not, please tell us!).
So now it is over to you – these tools will only be effective if they are used. We understand CCG colleagues are extremely busy and we are doing everything we can to make life that little bit easier… a connection you make today could give you a tip which could save you time and effort tomorrow, next week, next month or next year… so my plea is, use these tools, please do tell us what we can improve to make them most helpful for you and watch this space.
One other thing… please do share this information with colleagues throughout your CCG and neighbouring CCGs. These tools are designed for, and accessible by, ALL colleagues within all CCGs to join and start sharing good practice. If one person can share one little thing which makes life easier for one person in another CCG then the tools have been successful. All big changes start out from one idea, in one place, from one person…
Contact me…
---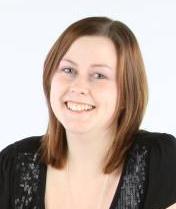 Clare Helm has been Network Support Manager within the CCG Development Team at NHS England since March 2013. She also has five years' experience working in quality improvement and clinical audit at a local and national level. She lives in Leeds with her husband and three-year-old son. In her spare time (when not tweeting) she loves to attend Zumba classes and keep up to date on reality TV.
Categories: Guest blogs • Home • News