Music and health make for a perfect harmony – Mel Ive
In the last of our series of blogs marking Volunteers' Week, Mel Ive highlights how hospital radio volunteers provide not just music, but also a host of other invaluable services:
A song you like comes on the radio; how many times does it bring a smile to your face and lift your spirits?
Or the song you had as the first dance at your wedding, a family favourite, a song linked with a loved one. How does it make you feel?
Music has been used in medicine for thousands of years. Ancient Greek philosophers believed that music could heal both the body and the soul. Native Americans have used singing and chanting as part of their healing rituals for millennia.
The more formal approach to music therapy began in World War II, when army hospitals began to use music to help treat soldiers suffering from shell shock. Over the years, scientific studies have shown the value of music therapy on the body, mind, and spirit of children and adults.
Hospital radio and its volunteers play a key role in providing not only music services, but many other valuable services in support to their hospitals and the NHS.
One of the most important and rewarding roles all hospital radio staff are involved in, is going around the wards visiting patients – and staff – asking for song requests.
This might not seem much, but imagine being in hospital, all alone, no friends or family able to visit you, surrounded by strangers. It can often be a scary situation.
Now picture a group of smiley, happy, bubbly people, of all ages, walking in and chatting to you about music and asking what songs you might like to hear – often just a five minute chat can make a patient's week and, speaking from personal experience, there is nothing more worthwhile than seeing someone smile, and knowing you helped create that smile!
If you are saying:  "But I'm not a people person", don't worry, you aren't alone! The fantastic thing about volunteering for hospital radio means there are so many roles to suit all types, and all ages of people.
Stations and the Hospital Broadcasting Association (HBA) need so many people to keep running.
Do you have technical expertise? Often without the unsung heroes, who keep the stations, broadcasting equipment or IT equipment running, we wouldn't be on air.
Love to organise fundraising events? Without our fundraisers, our stations would close, as we all have to fundraise to cover running costs.
Hospital radio currently comprises more than 200 individual broadcasting stations. Just like the HBA, almost all of our member stations are managed and staffed by volunteers; from presenters and producers, to ward visitors, children's ward play volunteers, administrators and charity trustees and management. These volunteers come from all walks of life, from students to the retired, and from every industry you can imagine.
There will be a station near you, always looking for more volunteers, or you can visit the HBA website for more information.
So, why not take your passion for music and join others with a music passion and, in the words of the band the Youngbloods, "Come on people now, Smile on your brother, Everybody get together, Try to love one another, Right now."
---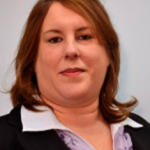 Mel Ive is the Hospital Broadcasting Association Regions Manager and Trustee as well as Chairperson for Hospital Radio Wexham.  She has over 18 years' experience in the voluntary sector, and is passionate, that no matter what age, experience or skills a volunteer has, all volunteers have the opportunities to develop, and has the philosophy "whatever you put in, you get out!".
The Hospital Broadcasting Association (HBA), more formally known as the National Association of Hospital Broadcasting Organisations (NAHBO), is the national charity that supports and promotes Hospital Broadcasting in the UK.
Categories: Guest blogs • Home • News