Genuinely putting people at the heart of health – Anu Singh and Pritti Mehta
NHS England's Director of Patient & Public Voice and Insight and its Empowering Patients & Communities Strategy Lead share a key milestone for the Realising the Value programme:
The NHS Five Year Forward View sets out a clear vision for health and care services to work in partnership with people and communities to fully realise their value and potential at the heart of health.
It makes a specific commitment to do more to support people to manage their own health and care and signals the need to "invest significantly in evidence-based approaches such as group-based education for people with specific conditions and self-management educational courses, as well as encouraging independent peer-to-peer communities to emerge".
This commitment is being taken forward through the Realising the Value (RTV) programme.
Realising the Value is designed to identify and scale key person and community centred approaches, by building the evidence base at the same time as developing tools, resources and networks to support their spread.
This week marks the culmination of the first phase of the programme, with the publication of: "At the heart of health: Realising the Value of People and Communities".
This brings together in one place a wide range of person and community centred approaches – united by a common purpose – to genuinely put people and communities at the heart of what they do.
The report shows that person-centred and community-based approaches have significant potential to improve outcomes for individuals and communities, and enable more effective allocation of limited public finances.  Evidence from research and practice demonstrates the benefits of person and community centred approaches across three areas:
Mental and physical health and wellbeing: person and community based approaches can increase people's self-efficacy and confidence to manage their own health and care, improve health outcomes and experience, reduce social isolation and loneliness and build community capacity and resilience, among other outcomes;
NHS sustainability: these approaches can impact how people use health and care services – and can lead to reduced demand on services, particularly emergency admissions and A&E visits; and
Wider social outcomes: including improving employment and school attendance as well as reducing health inequalities for individuals and communities.
The Realising the Value Programme has identified five approaches to focus on for the remainder of the programme. Together, these demonstrate a commitment to the principles of person and community centred care, show significant potential to enhance the quality of life of people living with long term conditions and deliver benefits across the three dimensions of value:
Peer support
Self-management education
Health coaching
Group activities to support health and wellbeing
Asset-based approaches in a health and wellbeing context
The programme has now recruited five local partner sites, each of which has experience and expertise in delivering one of the programme's five prioritised approaches in a practical local setting.  This cutting edge programme will blend published evidence with local knowledge, expertise and data to create practical tools to help local health economies assess the potential impact of these approaches and support their implementation.
"At the heart of health" includes valuable evidence and information for commissioners and providers currently working in this area, and signals the future direction of the programme which will help the whole NHS to realise the value of individuals and communities engaged in their health and care.  The report can be read here on the Nesta website.
---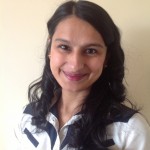 Anu Singh is Director of Patient & Public Voice and Insight at NHS England. She takes the lead for ensuring that the voice of patients, service users, carers and the public is at the heart of the way NHS England works.
Central to implementing the Five Year Forward View vision, she is responsible for taking forward national programmes of work that not only embed patient and public voice, feedback and insight in the NHS commissioning system, but also actively promote patient-centred care and approaches to care that make the most of community and patient participation.
Anu has experience of leading personalisation, empowerment, and placing communities at the heart of decision making.  She was previously Head of Business Improvement for Staffordshire County Council where she was responsible for the commissioning of mental health, social care, community safety and education. For 12 years prior to that she was Head of Development and Improvement at the London Borough of Harrow and at Birmingham City Council, taking the lead on Place Shaping, Localisation of services, Community Empowerment  and Business Transformation.
Anu is passionate about the integration of public services around the customer. She has commissioned the largest integrated Health and Social Care Trust in the country, and is also a Non-Executive Director and Quality Chair of Whittington Hospital Integrated Care Trust.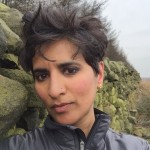 Pritti Mehta is Strategy lead, Empowering Patients & Communities, NHS England.
Pritti is passionate about people powered health and care and played a critical role in supporting the development of the NHS Five Year Forward View, Chapter 2: 'A new relationship with patients and communities'.
She has led NHSE's contribution to the Realising the Value programme and is now playing a key role in bringing this agenda to new care model vanguards.  Pritti also leads on the newly launched Health as Social Movement work.
Pritti has over 12 years' experience in the voluntary sector, including RNIB, Action on Hearing Loss and Genetic Alliance UK, where she led national programmes to influence and deliver change across health and care services, particularly with and for vulnerable groups.
Pritti also holds a Ph.D. in Developmental Genetics and has post-doctoral experience gained at the National Institute for Medical Research.
Categories: Guest blogs • Home • News