The future means investing in people, patients and communities – Anu Singh
NHS England's Director of Patient & Public Voice and Insight explains how the new era of health and social care involves giving people more control over their wellbeing:
It is great to work for an NHS that is 'of the people, by the people and for the people'.
Increasingly now, we are delivering work that gives greater voice, choice and control to people. One of our ambitions is to give over even more control – to rebalance our health system so that it empowers and enables people to be in control of their own health.
The NHS Five Year Forward View has already set out our vision to develop a new relationship with people and communities. Translating this into a reality is now an everyday activity for us. We are working to embed a new operating model for the NHS, where professional staff work alongside individuals, carers, families, and social networks.
We are not there yet, but we know how to get there, and what good looks like.
NHS England is currently rolling out a programme of activity, with vanguard sites and other early adopters, that seeks to reposition the nation's health on a social, rather than biomedical model.
We now know the approaches, interventions, and models that work.
The Realising the Value Programme has clarified the types of approaches and interventions that, if implemented at scale, are likely to have the greatest impact. Building on the strong platform of person centred care and support planning and helping people build their confidence, skills and knowledge, these approaches include:
Self-management education
Peer support
Health coaching
Group based activities to support health and wellbeing
Asset based approaches in the health and wellbeing context
We have key opportunities to implement such approaches at scale, and in a sustainable way, across the health and care system. These include through the new care models programme, and through the Sustainability Transformation Plans being developed locally.
In the coming months we will be strengthening NHS England's ability to make this happen through two new 'support offers' to the system:
Supported self-management programme – this will create the right conditions for a sustainable health and care system; one that builds on people's strengths and understands their ambitions.
New care models, empowering patients and communities workstream – this is designed to enable the new care model vanguards to implement key person and community centred approaches.  This will also drive wider system and workforce change.
In both of these areas we are advertising new posts over the next few weeks. If you want to be part of the most exciting developments in health and care for many years please visit NHS jobs. For current vacancies please follow the links below:
---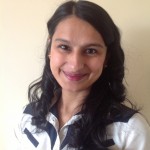 Anu Singh is Director of Patient & Public Voice and Insight at NHS England and takes the lead for ensuring that the voice of patients, service users, carers and the public is at the heart of the way NHS England works.
Central to implementing the Five Year Forward View vision, she is responsible for taking forward national programmes of work that not only embed patient and public voice, feedback and insight in the NHS commissioning system, but also actively promote patient-centred care and approaches to care that make the most of community and patient participation.
Anu has a long history of leading personalisation, empowerment, and placing communities at the heart of decision making.  She was previously Head of Business Improvement for Staffordshire County Council where she was responsible for the commissioning of mental health, social care, community safety and education.
For 12 years prior to that she was Head of Development and Improvement at the London Borough of Harrow and at Birmingham City Council, taking the lead on Place Shaping, Localisation of services, Community Empowerment  and Business Transformation.
Anu is passionate about the integration of public services around the customer. She has commissioned the largest integrated Health and Social Care Trust in the country, and is also a Non-Executive Director and Quality Chair of Whittington Hospital Integrated Care Trust.
Categories: Guest blogs • Home • News