The turnaround has begun – Dr Arvind Madan
Prior to joining NHS England my focus was on growing a group of GP practices across London, mainly comprised of over a dozen struggling practices we turned around.
Each one came with its own history and needed its own unique support package including clinical, financial and operational solutions. It was much harder and took far longer than expected, often because of the prevailing culture in the practice.  Only when everybody involved engaged with the plan did we make progress.
Driven by a better understanding of how general practice can help the wider NHS, a similar approach has been adopted with the General Practice Forward View (GPFV).  Firstly, understanding the history of how we got here and analysing the root causes of the problems. Next, creating engagement, and then starting to put in place a bespoke package of solutions, targeting the key challenges first – namely finance, workforce, workload, infrastructure and caring for patients throughout their journey.
The GPFV provides funding, action on developing the workforce, reforms to reduce workload, investment in infrastructure and support for new ways of collective working. With 80 separate initiatives, it moves beyond understanding the issues to the specific practical actions needed to address them. However, as with an individual practice turnaround, we mustn't make the mistake of underestimating the scale of the task, how hard it will be and how it long it will take.
We must also keep reminding ourselves that in addition to implementing the GPFV, there's more to do as well. This is vital to both stabilise the situation and build a new version of general practice that is fit for the future.
Understandably, some argue that the GPFV does not fully 'rescue' general practice from all the deep-rooted problems that have built up over a decade. We'll continue to address this criticism, but practices need support now, and we don't have the luxury of time while we debate the detail of each element of the package.
At the end of July we began with immediate practical steps to deliver much-needed support to GPs. We released the first £16million of the new £40million Practice Resilience Programme to help struggling practices across the country and announced the first phase of the three-year £30million general practice development programme, which will give every practice in the country the opportunity to receive training and development support.
We also announced new funding to fully offset the rising cost of GP indemnity, building on the £33million invested in the contract the previous year. We're taking action to improve the Retainer Scheme and to ensure Clinical Commissioning Groups (CCGs) and hospitals are clear on Standard Contract changes which are designed to help reduce avoidable GP appointments related to hospital episodes.
The recently released GP Patient Survey showed the majority of people are increasingly positive about their GP care – with more than 85% rating their overall experience of their GP surgery as good.  The survey found almost four in five patients would recommend their GP surgery to someone who has just moved to the local area.  These statistics show the outstanding job GP surgeries are doing under intense pressure, and are another reason to make sure GP practices begin to feel the support of the GPFV sooner rather than later.
The GPFV is a five-year programme, but in the short-term, it will be judged on how it feels in practices and consulting rooms up and down the land. A GP Oversight Group has been set up to monitor the issues being faced by practices nationally and the progress being made through the GPFV. It includes colleagues from General Practitioners Committee, the Royal College of General Practitioners, NHS Clinical Commissioners, patient groups, the Care Quality Commission and the Department of Health, who all have key roles to play in making the GPFV a reality.
I've been pleased to see the energy of all concerned in response to developments so far. Everybody, not least NHS England, fully recognises the urgency and the need to work with, and through, local teams and CCGs. Many areas and organisations have already started mapping their own plans and setting up delivery teams for to work on the GPFV initiatives. We plan to make this a nationally available dashboard to help track progress of the 80 initiatives across all CCGs, giving visibility and accountability to the process.
In the coming weeks and months, we'll continue to report back on progress across the key areas, and will work on building momentum with all stakeholders. Only with everybody's support will we have a chance of navigating this challenge – which some have described as the mother of all turnarounds.
The General Practice Forward View: from vision to reality will be discussed at the Health and Care Innovation Expo 2016 on the Future NHS Stage at from 2-2.25pm on Wednesday 7 September.
Panelists will include:

Ian Biggs – Programme Director, Primary Care Workforce and Infrastructure Programme, NHS England;
Rosamond Roughton, Director of NHS Commissioning, NHS England;
Robert Varnam – Head of General Practice Development, NHS England and
Nigel Watson – Chief Executive, Wessex Local Medical Committees (LMCs)
---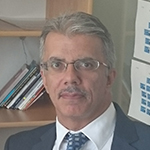 Dr Arvind Madan was appointed as NHS England's Director of Primary Care in October 2015 with view to him providing clinical leadership for the transformation of primary care provision.
Arvind is a practicing GP based at the Hurley Group, a large multi-site general practice and urgent care provider. He retains this regular clinical commitment looking after patients in East London.
Arvind has a strong track record of using new technology and redesigned ways of working across care boundaries to improve outcomes and deliver better value for money.
Categories: Blogs • General practice • Guest blogs • Home • News