A significant step for children's mental health – Dr Jonathan Fielden
In the first of two blogs, NHS England's Director of Specialised Services, and Deputy National Medical Director, considers the progress beingmade on improving mental health services for children and adolescents.
The NHS published Implementing the Five Year Forward View for Mental Health (FYFVMH)in July, endorsing Future in Mind and calling for its recommendations to be implemented.
The FYFVMH sets out priorities for transforming services, showing how we'll work together, nationally and locally, to integrate mental and physical health care.
The immediate priorities include:
reducing the number of out-of-area placements for children, young people and adults through the provision of more care closer to and at home
increasing access to crisis care liaison services in emergency departments and inpatient wards
improving access in the community to evidence-based care, allowing people of all ages who need support to be identified and helped earlier
A key milestone in our commitment to children and their families is that we will reconfigure services to ensure improved local access to treatment, reduce travel times and reduce out of area placements. Wherever a young person lives in England, they and their family should expect to have the same access to the services they need, and experience the same high quality care wherever they are receiving treatment.
Within that approach, whilst total national bed capacity is not reducing, it is being re-distributed to better meet the demands of local areas and improve access. Some areas provide services for children and young people from other parts of the country because there is no provision closer to home.    This means vulnerable young people having to travel long distances, being separated from their families and friends at what is already a difficult time.  When each locality is able to meet its own local demand, beds currently used by young people from other areas, will no longer be needed – they can stay nearer to home and be treated there.
This week we have taken some significant steps by launching a 90-day public consultation on five service specifications for Children and Adolescent Mental Health Service (CAMHs) Tier 4.
So, which CAMHS Services are included in the Specifications?
CAMHS Tier 4 General Adolescent Services provide care for young people aged 13 to 18 who have a mental health problem that is so , or puts them at such risk to themselves, that they need more support and care than can be provided by a community mental health service. The specification has changed to make hospital care a clearer part of a young person's whole care journey and ensure it fits better with community support. This includes more intensive care being available outside of a hospital setting, better working between hospital and community teams and earlier discharge planning with more involvement from community services.
Tier 4 CAMHS Psychiatric Intensive Care Units care for young people with more severe mental health problems who are too unwell to be treated in a general adolescent service or have been in a general adolescent service but aren't getting better and are currently too unwell or at risk to be there. Before, the guidelines for this service were part of the general adolescent specification so, whilst the service isn't new, the specification is, and so the guidelines are stronger and clearer.
Low Secure services care for young people who require secure care because their mental illness puts them at high risk of harming themselves or someone else. They also provide a safe place for young people who have left a Medium Secure unit and need continuing care.
Medium Secure services offer safe, specialist care and support for young people with the highest risk of harm, to themselves or others, including young offenders and those referred by the criminal justice system. This specification has been changed to reinforce links to the young person's care journey, which may include longer stays, to make sure they work well with other services supporting the young people who use them.
Child and Adolescent Forensic Outreach is a new service introduced to help make sure young people who enter or leave secure mental health services are well supported and well-coordinated with the other services supporting young people in the community. A service specification has been created to explain how this new service should be delivered. This service is not hospital based but provides critical links between secure mental health inpatient services, the secure children's estate and community services.
What makes the service specification really exciting is the work we have commissioned fromYoung Minds .Working with a group of young CAMHS service users – and their families – we have spent the past eight months building understanding of the role of a service specification, what it does and thinking together what should be included in the new specifications. This helps ensure the services being commissioned have our younger patients at the heart of the design, commissioning and delivery.
NHS England has asked Young Minds to produce a survey for young people, parents and carers and to host two interactive workshops with Young People (January 28th 2017) and Parents and Carers (January 26th 2017),  to have a more detailed conversation about the CAMHS service review.
Additionally, we are hosting a series of webinars and face-to-face events to support the consultation, ensuring service users, families and children together with staff, clinical teams, health professionals, public sector colleagues and general public all have the opportunity to get involved in this important work.  I encourage you to join us.
Read the second part of this blog tomorrow
---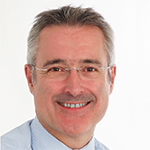 Dr Jonathan Fielden is the Director of Specialised Commissioning at NHS England.
He leads the national specialised commissioning directorate within NHS England reporting to Simon Stevens and the development of the national strategy for specialised services. He also serves as a Deputy National Medical Director to Sir Bruce Keogh.
Dr Fielden was previously Medical Director at University College London Hospitals NHS Foundation Trust and Royal Berkshire NHS Foundation Trust, Secondary Care Specialist and Governing Board Member at Aylesbury Vale Clinical Commissioning Group and has also worked on numerous national bodies.
He is a consultant in anaesthesia and intensive care medicine by background and currently a Board Trustee at Nuffield Trust.
Categories: Guest blogs • Home • Mental health • News