Board members bring a range of complementary skills and experience in areas such as finance, governance and health policy.
NHS England non-executive directors
NHS England's non-executive directors are:
Chair
Richard Meddings
Richard Meddings joined the Board of NHS England as Chair in March 2022. Richard is a Director on the Group Board of Credit Suisse.
From 2002 to 2014, Richard was a Group Executive Director at Standard Chartered, and Group Finance Director for eight years. Prior to that he was Group Finance Director at the Woolwich and Group Finance Controller of Barclays. Richard has in the past been Chairman of TSB Bank, served on the Board of HM Treasury, a Non-Executive Director on the Boards of Legal & General, 3i Group, Jardine Lloyd Thompson Group and at Deutsche Bank A.G. He has in these roles variously chaired Audit, Risk and Remuneration Committees.
From 2004 to 2014, Richard was Chairman of Seeing is Believing, a charity focused on curing avoidable blindness. He was a Trustee, and more recently Deputy Chair, of Teach First from 2016 to January 2022 and for the past 4 years has been Chairman of the Hastings Opportunity Area.
He is an Associate of the Institute of Chartered Accountants in England and Wales, attended Wolverhampton Grammar School and has a Degree in Modern History from Exeter College, Oxford. Richard is married, with three adult children, and lives in East Sussex.
Deputy Chair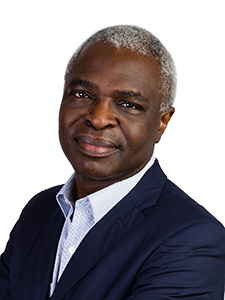 Wol Kolade
Wol Kolade joined us as Deputy Chair of NHS England on 25 March 2022, after becoming a non-executive director on the NHS Improvement board in 2018.
Wol is the Managing Partner and Head at Livingbridge. He joined the firm in 1993 and is responsible for the leadership and strategic development of the firm – and takes an active involvement in the firm's investments. He trained as an engineer, having studied civil and structural engineering at King's College London and spent three years with Barclays in various head office roles, before joining Livingbridge.
Wol is a trustee of Somerset House Trust and a co-founder of the 10,000 Black Interns Initiative. He also sits on the advisory boards of Acorn Capital, Level 20 and the Prudence Trust.
Wol was formerly Chair of the £1 billion Guys and St Thomas' Foundation, one of the UK's largest medical endowments, and is also a member of the Scale Up Taskforce at the Department of Business, Energy and Industrial Strategy. He was appointed an Emeritus Governor of the London School of Economics in 2017 and received an honorary doctorate from the University of Exeter in 2014. Wol was awarded a CBE for services to financial services in the Queen's 2021 Birthday Honours.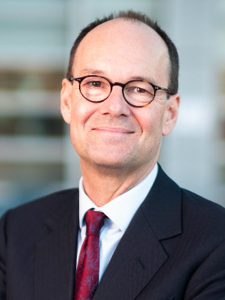 Non-executive Director, Senior Independent Director
Mike Coupe
Mike was appointed CEO of Sainsbury's on 9 July 2014 and retired May 2020. Before that he was Group Commercial Director, with responsibility for Trading, Marketing, IT and Online. He became an Executive Director in August 2007 after joining the Sainsbury's Operating Board in October 2004. He joined Sainsbury's from Big Food Group plc where he was a Board Director and Managing Director of Iceland Food Stores. He previously worked for both ASDA and Tesco, where he served in a variety of senior management roles.
Mike is currently Chairman of Oak Furniture Ltd, Harding Retail Group and New Look.
He was bought up in West Sussex and studied Physics at the University of Birmingham. He began his career as a Marketing trainee at Unilever.
Non-executive Director
Professor the Lord Ara Darzi of Denham
Professor Darzi is Director of the Institute of Global Health Innovation at Imperial College London. He also holds the Paul Hamlyn Chair of Surgery at Imperial College London, and the Institute of Cancer Research and is Executive Chair of the World Innovation Summit for Health in Qatar. He is a Consultant Surgeon at Imperial College Hospital NHS Trust and the Royal Marsden NHS Trust.
Professor Darzi leads a large multidisciplinary team across a diverse and impactful portfolio of academic and policy research. His work drives the identification, development and adoption of innovation across international healthcare systems and champions high quality care. He has published over 950 peer-reviewed research papers to date and has developed his status as a leading voice in the field of global health policy and innovation. In recognition of his achievements, Professor Darzi was elected a Fellow of the Academy of Medical Sciences, an Honorary Fellow of the Royal Academy of Engineering, a Fellow of the Royal Society and most recently, a foreign associate of the Institute of Medicine.
He was knighted for his services in medicine and surgery in 2002. In 2007, he was introduced to the United Kingdom's House of Lords as Professor the Lord Darzi of Denham and appointed Parliamentary Under-Secretary of State at the Department of Health to lead a major review of the NHS, which culminated in the publication of his report, 'High Quality Care for All: NHS Next Stage Review', in 2008. Upon relinquishing this Ministerial role in 2009, Professor Darzi was appointed by the Prime Minister as the United Kingdom's Global Ambassador for Health and Life Sciences until March 2013. He currently sits as a Council Member for the UK's Engineering and Physical Sciences Research Council and has been a member of Her Majesty's Most Honourable Privy Council since June 2009. In January 2016, Professor Darzi was awarded the Order of Merit by Her Majesty the Queen for exceptionally meritorious service towards the advancement of medicine.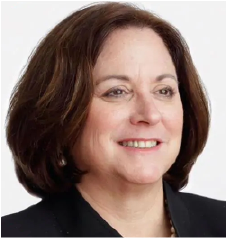 Non-executive Director
Susan Kilsby
Susan S. Kilsby joined the Board of NHS England in January 2021. She is the Chair of Fortune Brands Home and Security and is the Senior Independent Director and Chair of the Remuneration Committee at Diageo. She is also a non-executive director of Unilever and of BHP, where she chairs the Remuneration Committee, and is a member of The Takeover Panel in the UK. Mrs. Kilsby previously served as Chairman of Shire plc until its sale in January 2019 to Takeda and served on the boards of BBA Aviation, where she was Senior Independent Director and Remuneration Committee Chairman, Goldman Sachs International, Coca-Cola HBC AG, Keurig Green Mountain, where she chaired the Audit Committee, and L'Occitane SA, where she chaired the Remuneration Committee. From 2009 through 2014, Mrs Kilsby was as Senior Advisor at Credit Suisse where she focused on senior level coverage of global corporations.
Mrs. Kilsby joined The First Boston Corporation, a predecessor company of Credit Suisse, in 1980, working in the Mergers and Acquisitions Group in New York until 1992. She later moved to London as Head of Credit Suisse's European Consumer, Retail and Services group in Investment Banking and from 2002 until 2007 was Head of Mergers and Acquisitions and Strategic Advisory for EMEA and later Chairman, prior to being named a Senior Advisor.
In 2007, Mrs. Kilsby was recognised by by both forbes.com and Financial News as one of the Top Ten Women in Finance and was again recognised by Financial News each year from 2008 through 2011. From 2010 to 2013 she was Chairman of the international region of C200, an organisation composed of leading women in business globally, and was a founding member of the Competitor Diversity Forum in London. Mrs. Kilsby is a Senior Visiting Fellow of Cass Business School in London and Chairman of the M and A Research Centre at Cass. She is a member of Wellesley College's President's Advisory Council and its Business Leadership Council, serves on the Board of Advisors the Gordon A Rich Foundation, the Advisory Board of the Diligent Institute and acts as a Senior Industry Advisor for Star Mountain Capital.
Mrs. Kilsby received her B.A. from Wellesley College in 1980 in Economics and an M.B.A. from the Yale School of Management in 1984. In 2016 she received a Doctor of Science (honoris causa) from The City University London.
Non-Executive Director
Laura Wade-Gery
Laura is Chair of the NHS Digital Board, as well as Chair of the People and Transition Committee.
Laura is also a Non-Executive Director of NHS England.
Laura has over 20 years' business experience having worked for several large businesses, including Marks and Spencer Group and Tesco. She joined Marks and Spencer Group in 2011 and was Executive Director, Multi-Channel, responsible for stores and online until 2016. She was Chief Executive Officer of Tesco.com from 2003 to 2011, and previously held several senior roles at Tesco, having joined them in 1997.
Laura is currently a Non-Executive Director of British Land PLC (and Chair of their Remuneration Committee) and of Legal and General Group. She is a trustee of Britten Pears Arts. She was an advisor to the Government Digital Service from 2012 to 2016 and a Non-Executive Director of the John Lewis Partnership from 2017 to April 2021.
NHS England executive directors
NHS England's Executive Group are:
NHS Chief Executive
Amanda Pritchard
Amanda Pritchard is Chief Executive Officer (CEO) of NHS England, which leads the NHS' work nationally to improve health and ensure high quality care for all. She is also accountable to Parliament for the NHS' £130 billion of annual funding.
Her prior role was NHS England and NHS Improvement's Chief Operating Officer (COO) and NHS Improvement's Chief Executive. As COO, Amanda oversaw NHS operational performance and delivery, as well as implementation of the service transformation and patient care improvements set out in the NHS Long Term Plan.
Amanda was previously Chief Executive of Guy's and St Thomas' NHS Foundation Trust from January 2016 to July 2019, having been Acting Chief Executive since October 2015. Prior to that she served as Chief Operating Officer at the trust for three and a half years.
Amanda joined Guy's and St Thomas' from Chelsea and Westminster NHS Foundation Trust where she spent six years as Deputy Chief Executive, having previously held a variety of senior strategic and operational management roles there, including Director of Strategy and Service Development. Amanda joined the NHS through its graduate management training scheme in 1997 and has held a variety of other NHS management positions since then. She has also served as health team leader in the Cabinet Office's delivery unit.
Sir David Sloman
Chief Operating Officer
Sir David was appointed to Chief Operating Officer on 14 December 2021. He was previously London Regional Director, and Group Chief Executive of the Royal Free London NHS Foundation Trust, having joined the Royal Free Hampstead Trust in 2009. He was formerly Chief Executive of the Whittington Hospital NHS Trust and before that he was Chief Executive of NHS Haringey.
He has spent his career in healthcare management, most of it in the NHS, although he worked for a number of years in the private healthcare sector. Sir David is a board member of UCL Partners and is a member of the London Health and Care Strategic Partnership Board.
Sir David was awarded a knighthood in the 2017 New Year's honours list in recognition of his services to the NHS.

National Medical Director and Interim NHS Improvement Chief Executive Officer
Professor Stephen H Powis
Since the start of 2018 Stephen has been National Medical Director of NHS England. He is also Professor of Renal Medicine at University College London. Stephen was appointed Interim NHS Improvement Chief Executive Officer on 3 August 2021.
Previously he was Medical Director (and latterly Group Chief Medical Officer) of the Royal Free London NHS Foundation Trust from 2006 to 2018. Professor Powis was also a member of the governing body of Merton Clinical Commissioning Group for five years and a Director of Healthcare Services Laboratories LLP.
He is a past chairman of the Joint Royal Colleges of Physicians Training Board Specialty Advisory Committee for Renal Medicine and a former board member of Medical Education England. He was Director of Postgraduate Medical and Dental Education for UCLPartners from 2010-13.
He is a past treasurer and trustee of the British Transplantation Society and a former member of the UK Transplant Kidney Pancreas Advisory Group.
Chief Nursing Officer, England
Ruth May
Ruth is the Chief Nursing Officer for England and an executive / national director at NHS England and NHS Improvement. She is also the national director responsible for infection prevention and control.
Ruth was appointed following her roles as Executive Director of Nursing at NHS Improvement, which commenced in April 2016, and Director of Nursing at Monitor, the healthcare sector regulator.
Prior to joining Monitor, she was Regional Chief Nurse and Nurse Director for the Midlands and East region of NHS England, where she championed the 'Stop the Pressure' campaign, which nearly halved the number of pressure ulcers in the region, improving care for patients, as well as delivering cost savings to the NHS.
Ruth is passionate about nurturing the next generation of NHS nursing, midwifery and AHP leaders, encouraging professional development opportunities and working across the health system to put in place the optimal cultural conditions for all NHS employees to thrive. This includes advocating for improved mental health awareness in the workplace, championing volunteer activity to support the frontline workforce and being a vocal supporter of the WRES agenda and increased diversity across the NHS.
Ruth began her career with a variety of nursing roles before becoming a theatre sister at Frimley Park Hospital. She was Acting Director of Nursing at Barnet Hospital before being appointed the substantive Director of Nursing and Deputy Chief Executive with Havering Primary Care Trust.
In October 2005, she became Chief Executive of The Queen Elizabeth Hospital, King's Lynn, a post she held for two years. She has also been Chief Executive of Mid-Essex Hospital Services NHS Trust.
Chief Financial Officer
Julian Kelly
Prior to joining the NHS Executive Group, Julian was Director General Nuclear, leading the Defence Nuclear Organisation at the Ministry of Defence.
Previously he was Director General of Public Spending and Finance at HM Treasury, and has held a number of other senior roles including with the UK Border Agency, and in the private sector with HSBC.
He is a qualified chartered accountant and member of Chartered Institute of Management Accountants (CIMA).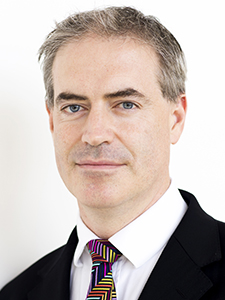 National Director: Strategy and Innovation
Ian Dodge
Ian Dodge joined NHS England in July 2014. His directorate leads the organisation's work on: NHS strategy; sustainability and transformation; planning and implementing the Five Year Forward View; vanguards and the new care models programme; giving power to patients through personalisation and choice; commissioning strategy and development; and prioritising science and innovation.
Ian was Director of the NHS Group and Head of Policy Profession for the Department of Health. In 2005/06 Ian was the Prime Minister's senior adviser on the NHS. Ian is currently an Adjunct Professor at the Institute of Global Health Innovation, Imperial College, London.