Board members bring a range of complementary skills and experience in areas such as finance, governance and health policy.
NHS Improvement non-executive directors
NHS Improvement's non-executive directors are:
Chair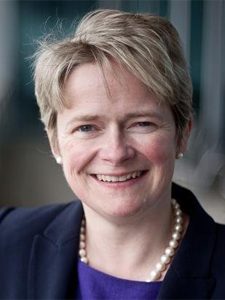 Baroness Dido Harding
Dido became Chair of NHS Improvement on 30 October 2017, and as of August 2020 has taken up the post of Interim Chair of National Institute of Health Protection, which includes the Test, Track and Trace programme.
She is a non-executive director on The Court of the Bank of England. She sits in the House of Lords as a Conservative peer and is a member of the Economic Affairs Select Committee. She is a trustee of DotEveryone, a member of the UK National Holocaust Memorial Foundation Advisory Board and Senior Independent Director of MindGym PLC.
As from September 2020, Dido stepped down from her role as non-executive director of Genomics England to concentrate on her role as Interim Chair of the National Institute of Health and Protection. From 2010 to May 2017 she was Chief Executive of TalkTalk Telecom Group plc from 2010 to May 2017. Prior to TalkTalk, Dido was Sainsbury's convenience director, having been appointed to Sainsbury's operating board in March 2008. Dido joined Sainsbury's from Tesco plc where she held a variety of senior roles both in the UK and international businesses. Before this, she worked at Kingfisher plc and Thomas Cook Limited where she gained considerable retail experience. She has also served on the boards of the British Land Company plc and Cheltenham Racecourse.
Dido is married to politician John Penrose, has two children and, in what spare time she has left, is a jockey and racehorse owner.
Vice Chair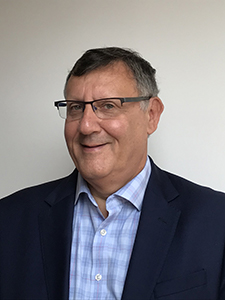 Sir Andrew Morris, OBE, Hon FRCP
Sir Andrew joined us as a Non-executive Director on 1 August 2018 and is the current Vice Chair.
Sir Andrew has over 40 years'  experience in NHS management and has held a range of senior NHS appointments. He was appointed General Manager of Frimley Park Hospital NHS Foundation Trust in 1989 and was the Chief Executive from 1991 to February 2018.
Sir Andrew managed the establishment of the Ministry of Defence Hospital Unit in 1996 and successfully led Frimley Park's application to become a Foundation Trust in 2005.
In 2014 he led the acquisition of Heatherwood and Wexham Park Hospitals NHS Foundation Trust to create Frimley Health NHS Foundation Trust. He is a member of the Institute of Health Service Management and an honorary fellow of the Royal College of Physicians.
He was knighted in January 2015 for services to public health.
Non-Executive Director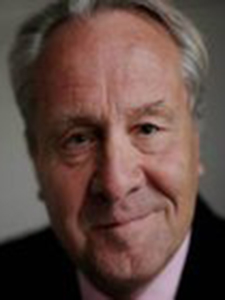 Lord Patrick Carter of Coles
Lord Carter has pursued a successful career in business and in public service.
He was educated at Brentwood School and after receiving a degree in Economics from Durham University Patrick joined an investment bank. What followed is a career creating, developing and selling businesses. He founded Westminster Health Care in 1985 which he built into a leading provider of care to both the private and public sectors in the UK. Patrick has served on the Boards of US and UK healthcare, insurance and technology companies and is currently Chair of Primary Insurance Group.
He was Chair of Sport England from 2002 to 2006, Board member of the London 2012 Olympic bid, a Member of HM Treasury's Productivity Panel and a non-executive member of the Home Office and Prisons Boards. He is also Chair of the Department of Health Procurement and Efficiency Board.
Patrick has also chaired a number of challenging government reviews including Criminal Records Bureau, Offender Management, the Procurement of Legal Aid, Commonwealth Games 2002, The English National Stadium (Wembley), National Athletics, Public Diplomacy and Pathology Services.
He was made a Life Peer in 2004.
Non-Executive Director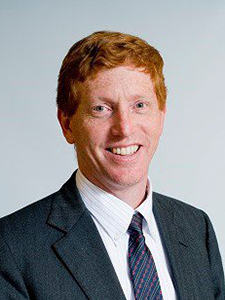 Dr Timothy G Ferris, MD, MPH
Dr Timothy Ferris was appointed Director of Transformation on 24 March 2021 and will take up the post in May.
Dr Ferris, who has served as a non-executive director of NHS Improvement for almost three years, is internationally renowned for his pioneering work on improving health and care in both hospital and community settings.
He will lead the new Transformation Directorate, bringing together the organisation's operational improvement team and NHSX, the digital arm, to maintain the pace of innovation seen during the pandemic.
Dr Ferris joins the NHS full-time from the not-for-profit Massachusetts General Physicians Organization, where he is chief executive, and a Professor of Medicine at Harvard Medical School. He founded the Center for Population Health, which champions the use of prevention and data to improve health, reduce inequalities, and save lives.
Non-Executive Director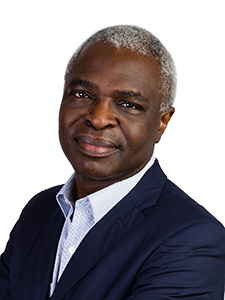 Wol Kolade
Wol Kolade joined us as a Non-executive Director on 1 August 2018.
Wol is the Managing Partner and Head at Livingbridge.
He joined the firm in 1993 and is responsible for the leadership and strategic development of the firm — and takes an active involvement in the firm's investments. He trained as an engineer, having studied civil and structural engineering at King's College London and spent three years with Barclays in various head office roles, before joining Livingbridge.
He is the Chairman of the Guys and St Thomas' Charity and a member of Scale Up Taskforce, Department of Business, Engineering and Industrial Strategy.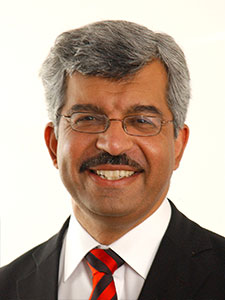 Non-executive Director
Sir Munir Pirmohamed
Professor Sir Munir Pirmohamed is currently David Weatherall Chair in Medicine at the University of Liverpool, and a Consultant Physician at the Royal Liverpool University Hospital.  He is Director of the MRC Centre for Drug Safety Sciences, and Director of the Wolfson Centre for Personalised Medicine. He is also an inaugural NIHR Senior Investigator, and Fellow of the Academy of Medical Sciences in the UK. He is also Commissioner on Human Medicines for the MHRA. He has authored over 500 peer-reviewed publications, with research focusing on genomic and non-genomic technologies that can be developed and used to progress the field of personalized medicine in an evidence-based, cost-effective and equitable manner.
Associate Non-Executive Director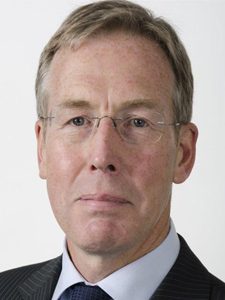 Sir David Behan
Sir David was the first Chief Inspector of the Commission for Social Care Inspection in 2003. Three years later, he was appointed to the Department of Health as the Director General for Social Care, Local Government and Care Partnerships. During this time he worked on personalised care, carers learning and disability policy, mental health policy, and the reform of social care funding and legislation. He was also a member of the NHS Management Board.
In 2012,  Sir David was appointed to the role of Chief Executive of the Care Quality Commission, where he led a team to conduct a fundamental review of the quality and safety regulation of health and care in England. In 2017, he was awarded a knighthood for services to health and care in the New Year's Honours list.
Sir David was appointed as Chair of Health Education England in December 2018.
NHS Improvement executive directors
NHS Improvement's executive directors are:
Chief Operating Officer, NHS England and NHS Improvement and Chief Executive, NHS Improvement
Amanda Pritchard
Amanda Pritchard is NHS England and NHS Improvement's Chief Operating Officer (COO) and NHS Improvement's Chief Executive, and serves as a member of the combined NHS England and NHS Improvement national leadership team.
The COO oversees NHS operational performance and delivery, as well as implementation of the service transformation and patient care improvements set out in the NHS Long Term Plan.
As the NHS' COO, Amanda is also accountable to the NHS Improvement board as NHS Improvement's designated accountable officer with regulatory responsibility for Monitor.
Amanda was previously Chief Executive of Guy's and St Thomas' NHS Foundation Trust from January 2016 to July 2019, having been Acting Chief Executive since October 2015. Prior to that she served as Chief Operating Officer at the trust for three and a half years.
Amanda joined Guy's and St Thomas' from Chelsea and Westminster NHS Foundation Trust where she spent six years as Deputy Chief Executive, having previously held a variety of senior strategic and operational management roles there, including Director of Strategy and Service Development. Amanda joined the NHS through its graduate management training scheme in 1997 and has held a variety of other NHS management positions since then. She has also served as health team leader in the Cabinet Office's delivery unit.
Chief Financial Officer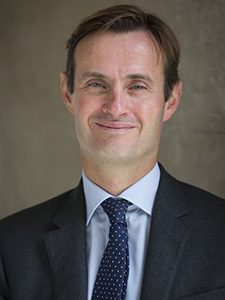 Julian Kelly
Julian took up post as the first joint Chief Financial Officer for NHS England and NHS Improvement in April 2019.
He held his previous role as Director General Nuclear, leading the Defence Nuclear Organisation at the Ministry of Defence, from May 2017.
Prior to his role at MoD, Julian was Director General of Public Spending and Finance at HM Treasury. In this role Julian led the work on the 2013 spending round.
Julian has held a number of other roles in the public sector, including as finance director at HM Treasury and the UK Border Agency, and in the private sector at HSBC.
He is a qualified chartered accountant and member of the Chartered Institute of Management Accountants (CIMA).
Chief Nursing Officer, England
Ruth May
Ruth is the Chief Nursing Officer for England and an Executive/National Director at NHS England and NHS Improvement. She is also the National Director responsible for infection prevention and control.
Ruth was appointed following her roles as Executive Director of Nursing at NHS Improvement, which commenced in April 2016, and Director of Nursing at Monitor, the healthcare sector regulator.
Prior to joining Monitor, she was Regional Chief Nurse and Nurse Director for the Midlands and East region in NHS England, where she championed the 'Stop the Pressure' campaign, which nearly halved the number of pressure ulcers in the region, improving care for patients, as well as delivering cost savings to the NHS.
Ruth is passionate about nurturing the next generation of NHS nursing, midwifery and allied health professions (AHP) leaders, encouraging professional development opportunities and working across the health system to put in place the optimal cultural conditions for all NHS employees to thrive. This includes advocating for improved mental health awareness in the workplace, championing volunteer activity to support the frontline workforce and being a vocal supporter of the NHS Workforce Race Equality Standard agenda and increased diversity across the NHS.
Ruth began her career with a variety of nursing roles before becoming a theatre sister at Frimley Park Hospital. She was Acting Director of Nursing at Barnet Hospital before being appointed the substantive Director of Nursing and Deputy Chief Executive with Havering Primary Care Trust.
In October 2005, she became Chief Executive of The Queen Elizabeth Hospital, King's Lynn, a post she held for two years. She has also been Chief Executive of Mid-Essex Hospital Services NHS Trust.
National Medical Director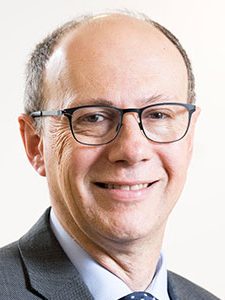 Professor Stephen Powis
Since the start of 2018 Stephen has been National Medical Director of NHS England. He is also Professor of Renal Medicine at University College London. Previously he was Medical Director (and latterly Group Chief Medical Officer) of the Royal Free London NHS Foundation Trust from 2006 to 2018. Professor Powis was also a member of the governing body of Merton Clinical Commissioning Group for five years and a Director of Healthcare Services Laboratories LLP. He is a past chairman of the Joint Royal Colleges of Physicians Training Board Specialty Advisory Committee for Renal Medicine and a former board member of Medical Education England. He was Director of Postgraduate Medical and Dental Education for UCLPartners from 2010-13. He is a past treasurer and trustee of the British Transplantation Society and a former member of the UK Transplant Kidney Pancreas Advisory Group.