Attending a Board meeting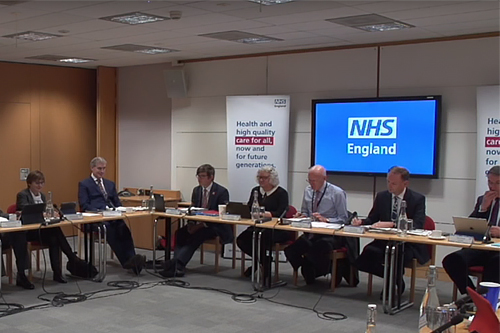 The NHS England and NHS Improvement Boards are committed to openness and transparency, and conduct as much of their business as possible in a session which the public can join to observe.
In line with COVID-19 guidance, opportunities to attend Board meetings in person cannot be offered at this time.
Members of the public, media and other interested parties will be able to watch a live video stream of the Board meeting.