Posts by Victor Adebowale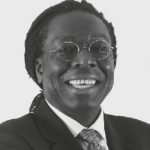 Victor Adebowale is currently Chief Executive and company secretary of Turning Point. He is a cross-bench peer and Visiting Professor and Chancellor at the University of Lincoln, a Fellow of the City and Guilds of London Institute, an associate member of the Health Service Management Centre at the University of Birmingham and of Cambridge University Judge Business School.
He is a director of Leadership in Mind and THP Innovate and Chair of youth charity Urban Development. Victor is on the Board of Governors for the London School of Economics, and is President of the International Association of Philosophy and Psychiatry.
His previous roles include being the Chief Executive at Centre Point, the youth homelessness charity and membership of the United Kingdom Commission for Employment and Skills.
Follow Victor on Twitter @voa1234