Cambridgeshire and Peterborough ICS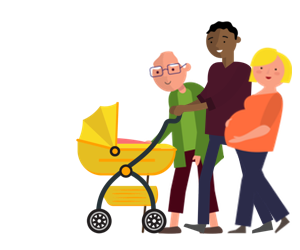 Region: East of England
Population: 0.9 million
Find out more about Cambridgeshire and Peterborough Integrated Care System (ICS) including details of its population size, constituent organisations and priorities.
Priorities
Promoting care in people's homes via neighbourhood care hubs, and a focus on people-powered health and wellbeing.
Providing safe and effective hospital care when it is needed, including responsive urgent and expert emergency care, and a continued focus on world famous research.
Partnership working.
Developing a culture of learning as a health and care system; growing the local workforce, and making better use of land and buildings.
Using technology to modernise health.
Constituent organisations
The following organisations are part of Cambridgeshire and Peterborough ICS. For individual contact details for these organisations, please see the NHS website.
Cambridge University Hospitals NHS Foundation Trust
Cambridgeshire and Peterborough NHS Foundation Trust
Cambridgeshire Community Services NHS Trust
Cambridgeshire County Council
East of England Ambulance Service NHS Trust
NHS Cambridgeshire and Peterborough CCG
North West Anglia NHS Foundation Trust
Papworth Hospital NHS Foundation Trust
Peterborough City Council
Contact Cambridgeshire and Peterborough ICS
STP leader:Roland Sinker, Chief Executive of Cambridge University Hospitals NHS Foundation Trust
Independent Chair: Mike More
Email: contact@fitforfuture.org.uk