The Chief Nursing Officer (CNO) for England's Summit 2018 enabled a wide range of organisations to engage with over 500 of the most senior leaders from across the nursing, midwifery and care professions. Delegates included provider directors of nursing, CCG nurses, strategic leaders, academics, representatives from third sector and social care providers, as well as inspirational nurse innovators.
The following organisations sponsored and exhibited at the CNO Summit 2018:
RightStaff
RightStaff (powered by Ryalto technology) is a mobile app co-developed with NHS organisations and healthcare professionals. Collectively we have the mission to re-ignite the passion and desirability of being a professional in healthcare.
The RightStaff app actively engages healthcare professionals and gives them the freedom to choose when and where they work through:
Greater matching of an individual's availability and skills to shifts within the Trust
Connecting colleagues within a Trust allowing them to communicate in one single place
Providing easy to access to training, e-learning material and news
Helping professionals develop a personal skillset allowing more working in different departments and wards
We believe that all healthcare professionals should be able to choose when and where they want to work. We also know engaged and well informed workforces have been shown to improve the quality of patient care.
Since our launch at the Chief Nursing Officer's Summit in February 2017, RightStaff is being implemented across a number of Trusts led by a team with significant healthcare experience.
Website: www.right-staff.com
Twitter: @rightnurseapp
Allocate
Here to help our customers for the 6th year at the CNO Summit with resources, advice and insight to support you build a sustainable future while solving today's challenges such as staff retention and agency reliance. Find what our free app can do for you and helpful hints to get the most out of the Allocate systems you have.
Website:  www.allocatesoftware.co.uk
Twitter: @AllocateS
Allocate
Allocate brings you 2 new ways to use mobile technology to release time to care, improve quality and give you visibility:
MyAssurance -a mobile Assurance tool for paperless audits and accreditations
CareHub  – uses HealthRoster and your patient records system to provide up-to-date patient lists, details, observations and structured shift handover processes.
Website:  www.allocatesoftware.co.uk
Twitter: @AllocateS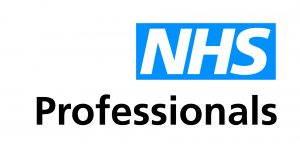 NHS Professionals
We help our client Trusts fill over 3.5 million shifts a year through the largest staff bank in the country; helping maintain safer staffing levels which upholds the quality of patient care. We are not an agency; we are part of the NHS and 100% committed to its values and principles. Visit our stand and discuss with us how we can:
Create cost savings through agency management and rate capping, reducing your temporary staffing spend.
Work with you on regional collaboration with neighbouring Trusts on Bankshare
Apply innovative workforce programmes to increase substantive staffing levels at your Trust
Website: www.nhsprofessionals.nhs.uk
Twitter: @NHSPBank
NHS Employers
NHS Employers keeps workforce leaders, HR practitioners and frontline NHS managers up to date with the latest workforce thinking and expert opinion.
Our practical tools and resources help you make sense of current and emerging workforce issues. Visit our stand at the summit and talk to us about workforce supply, recruitment and retention. Or ask us about our health and wellbeing campaign which helps NHS organisations prioritise staff wellbeing.
We will also be showcasing our Health and Care Women Leaders Network, which brings together more than 400 senior and aspiring women leaders working across health and care.
Find out more about our work and access a range of guidance and resources.
Website: www.nhsemployers.org
Twitter: @nhsemployers
Elysium Healthcare
Elysium Healthcare is an independent provider of mental health, learning disability and neurological services in the UK. The services provided are highly specialised and have been developed with patients in mind.
Our service offering includes:
Secure care, rehabilitation services and community services
Children and Adolescent Mental Health services (CAMHS)
Acute/ high dependency/ psychiatric intensive care
Website: www.elysiumhealthcare.co.uk
Twitter: @elysiumcare

Royal College of Nursing (RCN)
The largest nursing-specific professional organisation and trade union worldwide with around 435,000 members. We represent the interests of registered nurses, health care assistants, assistant practitioners, trainee nursing associates and students; helping shape healthcare policy and promote excellence in practice.
For more information visit www.rcn.org.uk
Twitter: @theRCN
BSN Medical
BSN medical is a global leader in the worldwide healthcare market specializing in Wound Care & related Vascular diseases, Lymphology and non-invasive Orthopaedic products. BSN medical aims to provide an integrated therapy-driven approach. Come visit the stand to find out more about the services and have a leg health check.
Website: www.bsnmedical.co.uk/bsn-medical-uk.html
Come back.. Supporting nurses to return to practice
Health Education England's Return to Practice (RtP) National team will be attending the 2018 CNO Summit.  Come and visit the stand to discuss:
RtP within recruitment and workforce strategies
The offer available under the umbrella of RtP:

Nursing
GP Nurses
Mental Health
AHPs & Healthcare Scientists
Access resources/case studies to support and promote RtP locally
Website: comeback.hee.nhs.uk/
Telephone: 0121 695 2221
Independent Inquiry Child Sex Abuse
The Inquiry was established to investigate failings by institutions to protect children from sexual abuse. We established the Truth Project to give people who were abused as children the opportunity to share their experiences. We work with a range of organisations to promote the Truth Project, and to encourage participation.
Website : hwww.iicsa.org.uk/
Twitter:  @InquiryCSA

Infection Prevention Society
The vision of the Infection Prevention Society is that no person is harmed by a preventable infection. The mission is to inform, promote and sustain expert infection prevention policy and practice in the pursuit of patient or service user and staff safety wherever care is delivered.  Membership includes individuals employed in health or social care with a demonstrable interest in the field of infection prevention and control, corporate members, institutional members, associate members, retired members, student members and international members including those from resource limited countries.
Tel: 01506 811077
Email: ips@fitwise.co.uk
Website: www.ips.uk.net
Med eTrax – Patient e-Obs Simple, Secure and Safe
Med eTrax e-Observations system, acknowledged by many NHS professionals as one of the easiest systems for use on wards; provides clinically evaluated, easy to use observation and assessment routines, supporting and guiding users as they perform their tasks.
Integral to this solution are our dynamic TPR charts, which are instantly available for users to review even during e-obs data capture. Accessing patient data has never been easier.
Med eTrax "Patient @ Home" offers automated real-time e-obs in the community using secure data collection and communication to support patients and healthcare professionals alike.
Website: medetrax.com/
Twitter: @_MedeTrax
Niche
At Niche, we provide specialist healthcare governance support, independent investigation services and specialist economic analytics across the healthcare sector.
Our team of practitioners and associates are amongst the best subject matter experts in the country and we can support you with bespoke, affordable, consultancy solutions.
To find out more please call 0161 785 1000
Website: www.nicheconsult.co.uk
Twitter: @niche_hscc
Nursing Times
Nursing Times has long been established as the voice of the nursing community. With peer reviewed research and a suite of online learning units, subscribers have constant access to the most up-to-date best practice. With breaking news relating to their career and thought-provoking commentary from nursing leaders, readers gain an unprecedented overview of their profession.
Website: www.nursingtimes.net
Twitter: @NursingTimes
Oxford Brookes
Oxford Brookes, one of the UK's leading modern universities, delivers the Test of Competence for international nurses. Our test centre boasts cutting edge simulation facilities across both our Oxford and Swindon sites. We welcome independent applicants and those who are sponsored."
Website: www.brookes.ac.uk/nmc-test-of-competence
Twitter: @oxford_brookes
Professional Record Standards Body
The Professional Record Standards Body works with the public and professionals to define the standards needed for good care records. We develop information sharing standards for use across both the health and care sectors, which are designed to ensure safer and better care.
Website: theprsb.org/
Twitter: @ProfRecordSB

The Queen's Nursing Institute
The Queen's Nursing Institute is a charity founded in 1887 that supports nurses working in the community with information and
campaigns, professional development, grants, awards and educational opportunities. Our Queen's Nurses serve as leaders and role models in every field of community practice across England, Wales and Northern Ireland. Our vision is that all people are provided with the best possible nursing care by the right nurse with the right skills in homes and communities, whenever and wherever it is needed.
Website: www.qni.org.uk
Twitter:  @TheQNI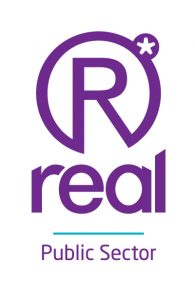 Real Public Sector
"Real Public Sector's Healthcare team are key recruitment partners for NHS and Healthcare organisations across the UK. Supplying interims into Non-Medical, Non-Clinical positions under the CCS Framework, Real have been partnering with the NHS for 10 years, supporting the delivery of key projects and programmes.
Website: www.realstaffing.co.uk

RCNi
RCNi is the premier provider of innovative information solutions for nursing teams. Our 11 journals, including Nursing Standard, provide health professionals with the latest developments impacting nursing, including changes in policy, practice and research. We offer a range of digital products including RCNi Learning, an interactive resource of CPD training modules, and RCNi Portfolio, an online store and tracking system to help nurses with revalidation.
Website: www.rcni.com
Twitter: @rcni
Scope
Scope, a family-run company for three generations with a heritage of bringing evidence-based, premium products to healthcare professionals and end-consumers. Offering  innovative diagnostic & management products for ocular surface diseases such as Dry Eye Disease, Meibomian Glad Dysfunction and Blepharitis. Operating in the UK and Ireland, with a well-established portfolio.
Website: www.scopeophthalmics.com
Twitter: @ScopeOph
Static Systems
As the leading supplier of nurse call solutions, Static Systems' is focusing on improving patient safety, patient experience and staff workflow. To support this we have recently established a Concept Ward, showcasing interesting and innovative ideas. Come along and talk with us about how you and your teams can be involved.
Website: www.staticsystems.co.uk
Wolters Kluwer
Professionals, researchers, students, and information managers in the scientific and healthcare communities rely on Ovid for the information they need to explore a new theory, fuel a new discovery, inform ongoing research, and improve patient care. We provide customized clinical, research, and educational solutions that help individuals and organizations transform information into knowledge.
Website: www.ovid.com
Twitter handle: @WKHealthOvid