The Chief Nursing Officer (CNO) for England's Summit 2019 brought together the most senior leaders from across the nursing, midwifery and care professions. Delegates included provider directors of nursing, CCG nurses, strategic leaders from nursing, midwifery and care organisations, academics, representatives from third sector and social care providers as well as inspirational nurse innovators. Over 500 delegates attended.
If you would like to find out more about the exciting sponsorship and exhibition opportunities available for 2020, please email cnosummit@dodsgroup.com or call 020 7593 5500.
The following organisations sponsored and exhibited at the CNO Summit:
Headline sponsors – SISQUAL® in partnership with Ryalto
SISQUAL   
SISQUAL® are an e-Rostering software development company, established in 1992 and with headquarters in Portugal, we also have offices in the UK, Spain and Brazil. With the purpose of increasing patient safety and care, SISQUAL® progressively became a specialist in developing an effective e-Rostering Software for the healthcare sector, supporting more than 175 hospitals and 1,000 healthcare organisations, across the world. At least 7,000 managers are able to reduce costs and increase productivity with SISQUAL® e-Rostering, and more than 700,000 staff benefit from working with the best roster they can have.
Ryalto
Ryalto are a tech start-up with a passion for driving positive change in the NHS. We bring together a range of useful tools – from bank shift booking to news, messaging and directories, all hosted in our mobile app.
Now live in 14 UK hospitals, our bank shift booking function has helped deliver significant cost savings, with one Trust reporting a saving £408,000 in agency spend in the last six months alone. We also help drive improvements in engagement with our easy-to-use communication tools.
Working together
SISQUAL® and Ryalto are working in partnership to provide the NHS with a holistic way to manage their workforce, drive efficiencies and improve staff engagement. We're looking forward to meeting you!
Website: www.sisqual.com/en/
Twitter: @sisqual 
Website: www.ryaltoapp.com
Twitter: @ryaltoapp 

Gold sponsor – Allocate
Here to help our customers for the 7th year at Summit with resources, advice and insight to support you build a sustainable future while solving today's challenges like staff retention, agency reliance. Find what our free app can do for you and helpful hints to get the most out of the Allocate systems.
Website: www.allocatesoftware.co.uk
Twitter: @AllocateS
Gold sponsor – NHS Professionals
We are not an agency, just like you, we are part of the NHS and 100% committed to its values and principles. We help our client Trusts fill over 3.5 million shifts a year through the largest staff bank in the country; helping maintain safer staffing levels which upholds the quality of patient care. Visit our stand and discuss with us how we can:
Create cost savings through agency management and rate capping, reducing your temporary staffing spend.
Work with you on regional collaboration with neighbouring Trusts on Bankshare.
Apply innovative workforce programmes to increase substantive staffing levels at your Trust.
Website: www.nhsprofessionals.nhs.uk
Twitter: @NHSPbank
Network event dinner sponsor – NHS Employers
NHS Employers keeps workforce leaders, HR practitioners and frontline NHS managers up to date with the latest workforce thinking and expert opinion.
Our practical tools and resources help you make sense of current and emerging workforce issues. Visit our stand at the summit and talk to us about workforce supply, recruitment and retention. Or ask us about our health and wellbeing campaign which helps NHS organisations prioritise staff wellbeing.
We will also be showcasing our Health and Care Women Leaders Network, which brings together more than 400 senior and aspiring women leaders working across health and care.
Find out more about our work and access a range of guidance and resources.
Website: www.nhsemployers.org
Twitter: @nhsemployers
RCNi
RCNi is the premier provider of innovative information solutions for nursing teams. Our 11 journals, including Nursing Standard, provide health professionals with the latest developments impacting nursing, including changes in policy, practice and research. We offer a range of digital products including RCNi Learning, an interactive resource of CPD training modules, and RCNi Portfolio, an online store and tracking system to help nurses with revalidation.
Website: www.rcni.com
Twitter: @rcni
Nursing and Midwifery Council
We are the independent regulator for nurses and midwives in the UK. Our role is to protect patients and the public through efficient and effective regulation. Our core regulatory functions are maintaining a register of those eligible to practise as nurses, midwives and nursing associates in the UK, setting standards to join and remain on the register, and acting when there are concerns about the conduct or practice of a nurse or midwife. These functions must be carried out to a consistently high standard to command public confidence, and demonstrate fairness, transparency, timeliness and accuracy.
Website: www.nmc.org.uk
Twitter: @nmcnews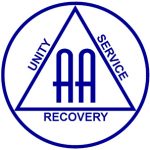 Alcoholics Anonymous
Alcoholics Anonymous has more than 4,400 groups across the country, designed to help those with alcohol problems learn how to stay sober. Groups are made up of people from all walks of life and all age groups. Membership of Alcoholics Anonymous is free and anonymity is carefully preserved.
Website: www.alcoholics-anonymous.org.uk
AliveCor
AliveCor designs and manufactures miniturised ECG devices small enough to use with smartphones, tablets or Apple Watch (with Kardia Band). Producing real-time, on-screen diagnostic quality ECG, Kardia accurately detects AF and enables clinicians and patients to record anytime and anywhere meaning that intermittent symptoms can be captured as they occur.
Website: www.Alivecor.com
Twitter: @AliveCorUK
BD
BD is one of the largest global medical technology companies in the world and is advancing the world of health by improving medical discovery, diagnostics and the delivery of care. The company develops innovative technology, services and solutions that help advance both clinical therapy for patients and clinical process for health care providers. BD has 65,000 employees and a presence in virtually every country around the world to address some of the most challenging global health issues. BD helps customers enhance outcomes, lower costs, increase efficiencies, improve safety and expand access to health care.
Website: www.bd.com
Focus Games
We create unique game-based toolkits that encourage learning, discussion and change in health and social care. We combine board games, digital games, apps and websites to create blended learning and change resources for staff and service-users. We cover areas such as leadership, patient safety, team working, clinical practice, and staff wellbeing.
Website: www.focusgames.com
Twitter: @focusgames

Cavell Nurses
Cavell Nurses' Trust charity support UK nurses, midwives and healthcare assistants – both working and retired, when they're suffering personal crisis or financial hardship. Like an illness, domestic abuse or pressure from being a carer. Helping people at no cost to them. When they have nowhere left to turn. Offering a tailored package of support to get people back on their feet. Increasing emotional strength and overall well-being.
Let's help more nursing professionals at times of crisis to confidentially access Cavell Nurses' Trust's support.
Join 'Working With' membership programme for organisations. It helps you support UK nursing professionals when they face a personal crisis. Becoming a 'Working with' member is your all-year-round commitment and investment in your staff.
Cavell Star Awards programme – our inspiring national awards are given to nurses, midwives and healthcare assistants who shine bright and show exceptional care. Nominate someone or sponsor the programme.
Website: Cavellnursestrust.org
Twitter: @CavellTrust #HereForNurses
Facebook: cavellnursestrust
LinkedIn: cavell-nurses
Health Education England
Health Education England's focus for nursing is to recruit, develop and retain nurses, midwives and care staff – building a career pathway from care certificate to doctoral studies. We have introduced the nursing associate role that bridges the gap between care assistants and registered nurses, providing direct care to health and care service users. Our RePAIR report, about reducing attrition from undergraduate programmes, is supported by a toolkit for those involved in educating, training and supervising pre-registration healthcare students.
We are supporting learning and development using digital media, including a career pathway tool in partnership with the RCN and an online nursing degree programme. Our work to grow the nursing workforce includes the Return to Practice programme, increasing placement capacity and the nursing associate to registered nurse bridging programme. We also have initiatives in place to support recruitment and retention across mental health, learning disability nursing, the community and internationally.
Website: comeback.hee.nhs.uk
Telephone: 0121 695 2221
HealthSectorJobs®
At HealthSectorJobs® we support leading NHS Trusts and independent healthcare employers to directly recruit permanent Nurses in both domestic and overseas markets.
Our goal is to help employers to strategically build, manage and process their own candidate pools, bypassing the traditional candidate-agency-employer dynamic.
In 2018, we helped King's College Hospital NHS Foundation Trust to achieve a very significant reduction in their Nurse vacancy rate by directly recruiting 85 Nurses from Australia.
We offer a range of cost effective direct recruitment solutions exclusively for employers including job fairs, employer branded open days and digital recruitment advertising. We can also provide candidate compliance and processing support.
Helpforce
Helpforce is on a mission to improve the lives of NHS staff, patients, and our communities through the power of volunteering. They are creating better experiences of healthcare for patients; more structured roles for volunteers; and more time for healthcare workers to focus on delivering the incredible work they've been trained to do. They are creating a future where volunteering in the NHS can be part of our everyday lives – where there's always a helping hand when you need it most.
Website: www.helpforce.community
Twitter: @help_force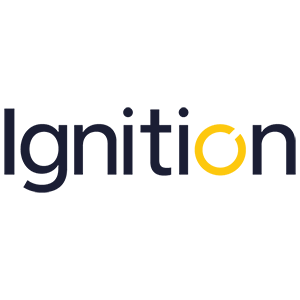 Ignition
Exhibition, event and experience specialist Ignition was formed in 2007 and is now a well-established strategic and creative partner for clients in the aerospace and pharmaceutical sectors. The company additionally works in B2B, FMCG and higher education.
We are a team of thinkers, strategists, designers and project managers, ready to partner with our clients to envision, create and deliver the ultimate solution, anywhere in the world. We are ambassadors for our industry – and for the incredible benefits face-to-face marketing is still capable of delivering in an increasingly digital world. We are ISO-accredited and work in a sustainable way and this simple philosophy has helped us retain and grow our client base, whilst building a positive experience for everyone. We work with clients in ongoing partnership mode, sharing market intelligence and looking to the near and far horizons for industry trends and challenges, to help future-proof our clients' businesses.
Website: www.ignitiondg.com
Twitter: @Ignition_DG
Infection Prevention Society
The IPS is a registered UK charity promoting the science and implementation of infection prevention control through educational events, research and collaboration with key stakeholders. Our vision is that no person is harmed by a preventable infection.  We are one of the largest and most influential societies for infection preventionists in the UK and Ireland with a growing international membership.
Telephone: 01506 811077
Email: ips@fitwise.co.uk
Website: www.ips.uk.net
Twitter: @IPS_Infection
Facebook: Infection Prevention Society
Internurse
Internurse, from MA Healthcare, is the comprehensive online resource for nurse education. The collection provides access to 17 titles – including British Journal of Nursing – that support the life-long learning and professional development of practitioners working in both primary and secondary care.
Users have access to an archive of over 50,000 articles with more than 200 new clinical and professional articles added each month, helping them to stay up-to-date, enhance their understanding in key clinical areas, achieve key competencies and improve patient care standards in their daily practice.
KwickScreen
KwickScreens are portable or fixed to wall retractable screens proven to solve privacy & dignity concerns, infection control issues, mixed sex segregation matters and bed stock management. CQC approved in numerous hospitals and used by over 150 NHS trusts, we work with architects on new builds and refurbishments from early stage planning right the way through to addressing retrospective screening needs.
At 1.9 x 3m they offer maximum coverage when extended, and retract away to a very small footprint when not in use. KwickScreens have won numerous awards for innovation and improving patient environment; bespoke inner panels can be printed with any image of your choice, which make them very popular for uses in Paediatrics, Cancer Centres, Dementia Care, and many other areas where introducing artwork or creating a stimulating environment makes a meaningful difference to difference to both patients and staff.
Website: www.kwickscreen.com
Twitter: @KwickScreen

Medical Audits
Medical Audits specialise in healthcare auditing and quality assurance software.
A range of over 80 peer reviewed audits to choose from including:
Features of our bespoke developed platform for mobile healthcare auditing:
Works without Wi-Fi
Modular design for seamless integration and expansion
National, group, trust and hospital specific governance and oversight
Real time digital dashboard
In-depth reporting systems
Action plans
Our software systems are proven to support clinical practice, improve patient outcomes and evidence compliance with standards (just ask any of our customers).
Website: Medical Audits Software Systems
Email: charlotte@medicalaudits.co.uk
Manchester Metropolitan University
At Manchester Met we are proud to provide a wide range of courses and opportunities for developing nursing practitioners.
Our research pushes the boundaries of human understanding. It drives future development, keeps our nursing degree courses at the cutting edge and ensures that our students learn from experts at the forefront of the industry.
Website: mmu.ac.uk/hpsc
Twitter: @ManMetUni
MEDITECH
One EPR. No limits. More than ever, MEDITECH's reputation for vision and innovation resounds across every care setting. For over 27 years we have been providing integrated and interoperable solutions to meet the evolving needs of healthcare organisations throughout the United Kingdom and Ireland. With the digital transformation of healthcare underway we invite you to see healthcare through a whole new lens with Expanse, our next generation web-based platform. Learn more at: ehr.meditech.com.
NECS
NECS is a CSU that works across the UK providing care system support services to our health and social care customers, helping them in meeting strategic and operational challenges, to improve outcomes and increase efficiency.
Employing over 1,200 experienced and skilled people, NECS has office bases across the UK and staff working the length and breadth of the country.
NECS has developed the Capacity Tracker a web-based tool that is free for care homes to use and enables them to advertise their vacancies across England in real time and allows other users to search those care home vacancies to instantly find a list of available care homes that match their requirements.
The Capacity Tracker helps people to make the right choice for them, ensuring they don't stay in hospital any longer than is necessary, when discharge from hospital to their own home is not possible.
For more information on NECS visit our website or follow us on twitter @NHSnecs.
For more information on Capacity Tracker visit carehomes.necsu.nhs.uk or follow us on Twitter and Facebook @CapacityTracker
NHS Blood and Transplant
NHS Blood and Transplant (NHSBT) is a Special Health Authority, responsible for: providing a safe and reliable supply of blood, blood products and expertise to hospitals in England; for increasing the number of organs available for transplant in the UK; and for the provision of tissues and stem cells to the NHS.
Website: www.nhsbt.nhs.uk
Twitter: @NHSBT
Niche
At Niche, we provide specialist healthcare governance support, independent investigation services and specialist economic analytics across the healthcare sector.
Our team of practitioners and associates are amongst the best subject matter experts in the country and we can support you with bespoke, affordable, consultancy solutions.
To find out more please call 0161 785 1000 or visit our website at www.nicheconsult.co.uk.
Nursing Now
We have worked with the team at the Empathy Museum to adapt their successful and unique concept to illustrate the diverse and fulfilling roles Nursing can offer. A Mile in My Shoes is a shoe shop where visitors are invited to walk a mile in someone else's shoes and listen to their engaging story – literally! We have taken this idea to the next level and expanded the health collection to illustrate the diversity of nursing roles that are currently available as careers within the NHS. Join us on the second day of the summit to sample one or more of the stories.

Nursing Times
Nursing Times has long been established as the voice of the nursing community. With peer reviewed research and a suite of online learning units, subscribers have constant access to the most up-to-date best practice. With breaking news relating to their career and thought-provoking commentary from nursing leaders, readers gain an unprecedented overview of their profession.
Website: www.nursingtimes.net
Twitter: @NursingTimes
Oxford Brookes
Oxford Brookes, one of the UK's leading modern universities, delivers the Test of Competence for international nurses. Our test centre boasts cutting edge simulation facilities across both our Oxford and Swindon sites. We welcome independent applicants and those who are sponsored."
Website: www.brookes.ac.uk/nmc-test-of-competence
Twitter: @oxford_brookes
Occupational English Test (OET)
Do you need to select overseas-trained healthcare professionals with the English language skills to provide safe and effective care? Then OET is the test for you!
The Occupational English Test is an English language test designed specifically for the healthcare sector. Accepted by the Nursing and Midwifery Council, OET assesses all four language skills (listening, reading, writing and speaking), using real communication scenarios candidates will encounter in the workplace.
How OET is different
| | | |
| --- | --- | --- |
|   | General or academic English test | OET |
| Example 1: Writing | Essay on a general topic | Write a healthcare letter, usually a referral, based on case notes |
| Example 2: Speaking | Interview on a general topic | Health professional to patient role-plays |
Is OET valid and reliable?
OET is underpinned by more than 30 years of research by the Language Testing Research Centre at the University of Melbourne and supported by the Research and Validation department at Cambridge Assessment English.
Website: www.occupationalenglishtest.org

Perfect Ward
Perfect Ward is the smart app inspection that eliminates the admin in quality and safety inspections. Live, automated reporting means you can see what is working well and what needs to improve. Usable across all clinical areas, Perfect Ward is easy and efficient, freeing up more time to care.
Website: www.perfectward.com
Twitter: @Perfect_Ward
Premier IT
Premier IT: specialists in workforce planning, development and performance software for the healthcare sector. We provide market leading solutions to over 200 clients in the healthcare sector spanning the primary, secondary and independent healthcare landscape. Our services cater for the needs of all healthcare professionals; from consultants, doctors and GPs to nurses, midwives, and care support staff.
We help our clients ensure that they have a team with the right skills, in the right place, at the right time and achieve the right outcome for both their patients and organisation.
The Queen's Nursing Institute

The Queen's Nursing Institute is a charity founded in 1887 that supports nurses working in the community with information and campaigns, professional development, grants, awards and educational opportunities. Our Queen's Nurses serve as leaders and role models in every field of community practice across England, Wales and Northern Ireland. Our vision is that all people are provided with the best possible nursing care by the right nurse with the right skills in homes and communities, whenever and wherever it is needed.
Website: www.qni.org.uk
Twitter:  @TheQNI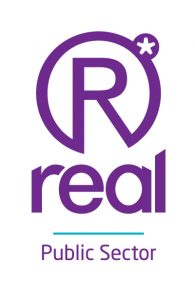 Real Public Sector
Real Public Sector's Healthcare team are key recruitment partners for NHS and Healthcare organisations across the UK. Supplying interims into Non-Medical, Non-Clinical positions under the CCS Framework, Real have been partnering with the NHS for 10 years, supporting the delivery of key projects and programmes.
Website: www.realstaffing.co.uk
Relias
Relias is a digital learning solution provider with more than 8,000 clients globally. The Relias solution comprises essential statutory/mandatory training – including Core Skills and the Care Certificate – plus clinical, soft-skills and leadership courses. Manage e-learning, face-to-face training, your own content, and policies/procedures in one intuitive, built-for-healthcare platform.
Softworks
Softworks assists Healthcare organisations to deliver high-quality, cost effective care within budget, while focusing on your most important resource – your people. Our eRostering and Optimisation, Patient Acuity & Bank Staff Management, Time & Attendance, HR and Employee Self Service Solutions have been designed to address the unique challenges of healthcare organisations.
Website: www.softworks.com
Twitter: @softworksltd

University of Hertfordshire
The University of Hertfordshire is recognised for delivering excellence in teaching as demonstrated by our Gold rating in the Teaching Excellence Framework.  We are one of the country's largest providers of health and social work education at undergraduate and postgraduate level offering a range of courses delivered by experts in their field.

Vocera
The mission of Vocera is to simplify and improve the lives of healthcare professionals and patients, while enabling hospitals to enhance quality of care and operational efficiency. Vocera offers the leading platform for clinical communication and workflow.
Website: www.vocera.com
Twitter: @VoceraComm
Wolters Kluwer
Professionals, researchers, students, and information managers in the scientific and healthcare communities rely on Ovid for the information they need to explore a new theory, fuel a new discovery, inform ongoing research, and improve patient care. We provide customized clinical, research, and educational solutions that help individuals and organizations transform information into knowledge.
Website: www.ovid.com
Twitter handle: @WKHealthOvid