The Chief Nursing Officer (CNO) for England's Summit 2019 will bring together the most senior leaders from across the nursing, midwifery and care professions. Delegates include provider directors of nursing, CCG nurses, strategic leaders from nursing, midwifery and care organisations, academics, representatives from third sector and social care providers as well as inspirational nurse innovators. Around 500 delegates are expected to attend.
If you would like to find out more about the exciting sponsorship and exhibition opportunities available for 2019, please email cnosummit@dodsgroup.com or call 020 7593 5500.
The following organisations are sponsoring and exhibiting at the CNO Summit 2018:
NHS Employers
NHS Employers keeps workforce leaders, HR practitioners and frontline NHS managers up to date with the latest workforce thinking and expert opinion.
Our practical tools and resources help you make sense of current and emerging workforce issues. Visit our stand at the summit and talk to us about workforce supply, recruitment and retention. Or ask us about our health and wellbeing campaign which helps NHS organisations prioritise staff wellbeing.
We will also be showcasing our Health and Care Women Leaders Network, which brings together more than 400 senior and aspiring women leaders working across health and care.
Find out more about our work and access a range of guidance and resources.
Website: www.nhsemployers.org
Twitter: @nhsemployers
Alcoholics Anonymous
Alcoholics Anonymous has more than 4,400 groups across the country, designed to help those with alcohol problems learn how to stay sober. Groups are made up of people from all walks of life and all age groups. Membership of Alcoholics Anonymous is free and anonymity is carefully preserved.
Allocate
Here to help our customers for the 7th year at Summit with resources, advice and insight to support you build a sustainable future while solving today's challenges like staff retention, agency reliance. Find what our free app can do for you and helpful hints to get the most out of the Allocate systems.
Website: www.allocatesoftware.co.uk
Twitter: @AllocateS
AliveCor
AliveCor designs and manufactures miniturised ECG devices small enough to use with smartphones, tablets or Apple Watch (with Kardia Band). Producing real-time, on-screen diagnostic quality ECG, Kardia accurately detects AF and enables clinicians and patients to record anytime and anywhere meaning that intermittent symptoms can be captured as they occur.
Website: www.Alivecor.com
Twitter: @AliveCorUK
Come back.. Supporting nurses to return to practice
Health Education England's Return to Practice (RtP) National team will be attending the 2018 CNO Summit.  Come and visit the stand to discuss:
RtP within recruitment and workforce strategies
The offer available under the umbrella of RtP:

Nursing
GP Nurses
Mental Health
AHPs & Healthcare Scientists
Access resources/case studies to support and promote RtP locally
Website: comeback.hee.nhs.uk/
Telephone: 0121 695 2221
Ignition
Ignition is a strategic and creative agency specialising in the design, management and delivery of exhibitions, events and experiences. From creative concept to build and delivery, we pride ourselves on our attention to detail, creative standards and excellent service delivery. Event-wise, we offer seminars, symposia and large-scale congress.
Website: www.ignitiondg.com
Twitter: @Ignition_DG
NHS Professionals
We are not an agency, just like you, we are part of the NHS and 100% committed to its values and principles. We help our client Trusts fill over 3.5 million shifts a year through the largest staff bank in the country; helping maintain safer staffing levels which upholds the quality of patient care. Visit our stand and discuss with us how we can:
• Create cost savings through agency management and rate capping, reducing your temporary staffing spend.
• Work with you on regional collaboration with neighbouring Trusts on Bankshare
• Apply innovative workforce programmes to increase substantive staffing levels at your Trust
Website: www.nhsprofessionals.nhs.uk
Twitter: @NHSPbank
Nursing and Midwifery Council
We are the independent regulator for nurses and midwives in the UK. Our role is to protect patients and the public through efficient and effective regulation. Our core regulatory functions are maintaining a register of those eligible to practise as nurses, midwives and nursing associates in the UK, setting standards to join and remain on the register, and acting when there are concerns about the conduct or practice of a nurse or midwife. These functions must be carried out to a consistently high standard to command public confidence, and demonstrate fairness, transparency, timeliness and accuracy.
Website: www.nmc.org.uk
Twitter: @nmcnews

Nursing Times
Nursing Times has long been established as the voice of the nursing community. With peer reviewed research and a suite of online learning units, subscribers have constant access to the most up-to-date best practice. With breaking news relating to their career and thought-provoking commentary from nursing leaders, readers gain an unprecedented overview of their profession.
Website: www.nursingtimes.net
Twitter: @NursingTimes
Oxford Brookes
Oxford Brookes, one of the UK's leading modern universities, delivers the Test of Competence for international nurses. Our test centre boasts cutting edge simulation facilities across both our Oxford and Swindon sites. We welcome independent applicants and those who are sponsored."
Website: www.brookes.ac.uk/nmc-test-of-competence
Twitter: @oxford_brookes
Occupational English Test (OET)
OET is the English language test for healthcare professionals. It helps regulators and employers select overseas-trained professionals with the right level of English to deliver safe and high-quality care. OET is accepted in the UK by the General Medical Council, the Nursing and Midwifery Council and various Royal Colleges.
Twitter: @OETOfficial

The Queen's Nursing Institute
The Queen's Nursing Institute is a charity founded in 1887 that supports nurses working in the community with information and
campaigns, professional development, grants, awards and educational opportunities. Our Queen's Nurses serve as leaders and role models in every field of community practice across England, Wales and Northern Ireland. Our vision is that all people are provided with the best possible nursing care by the right nurse with the right skills in homes and communities, whenever and wherever it is needed.
Website: www.qni.org.uk
Twitter:  @TheQNI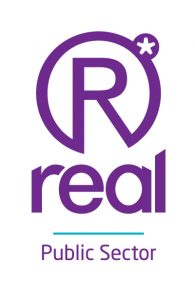 Real Public Sector
"Real Public Sector's Healthcare team are key recruitment partners for NHS and Healthcare organisations across the UK. Supplying interims into Non-Medical, Non-Clinical positions under the CCS Framework, Real have been partnering with the NHS for 10 years, supporting the delivery of key projects and programmes.
Website: www.realstaffing.co.uk

RCNi
RCNi is the premier provider of innovative information solutions for nursing teams. Our 11 journals, including Nursing Standard, provide health professionals with the latest developments impacting nursing, including changes in policy, practice and research. We offer a range of digital products including RCNi Learning, an interactive resource of CPD training modules, and RCNi Portfolio, an online store and tracking system to help nurses with revalidation.
Website: www.rcni.com
Twitter: @rcni
Softworks
Softworks assists Healthcare organisations to deliver high-quality, cost effective care within budget, while focusing on your most important resource – your people. Our eRostering & Optimisation, Patient Acuity & Bank Staff Management, Time & Attendance, HR and Employee Self Service Solutions have been designed to address the unique challenges of healthcare organisations.
Website: www.softworks.com
Twitter: @softworksltd
Vocera
The mission of Vocera is to simplify and improve the lives of healthcare professionals and patients, while enabling hospitals to enhance quality of care and operational efficiency. Vocera offers the leading platform for clinical communication and workflow.
Website: www.vocera.com
Twitter: @VoceraComm
Wolters Kluwer
Professionals, researchers, students, and information managers in the scientific and healthcare communities rely on Ovid for the information they need to explore a new theory, fuel a new discovery, inform ongoing research, and improve patient care. We provide customized clinical, research, and educational solutions that help individuals and organizations transform information into knowledge.
Website: www.ovid.com
Twitter handle: @WKHealthOvid