Together we have transformed nursing over the last 100 years – Janet Davies
The Chief Executive of the Royal College of Nursing looks ahead to the CNO Summit in Birmingham on March 14 and 15:
There's never been a more important time to come together as nurses to discuss, share experiences and ideas and see if we can find solutions for some of the problems facing the NHS, the wider health and care sector, and most importantly nursing.
That's why I'm really looking forward to the CNO Summit this year.
There are some very interesting speakers and sessions lined up which will be of interest and stimulate debate but I think the most valuable opportunity is getting together and combining all our talents.
There is a key focus on Leading Change, Adding Value; a framework for nursing, midwifery and care staff. The RCN was involved in producing the framework and hopefully we can use it to help shape and develop the health and care system of the future.
It is seriously tough out there and everyone is under pressure and so busy it can seem difficult to take a couple of days away from the 'coal face.' However, it is when it is so tough that it becomes even more important to take time out, to learn, reflect and recharge. Take support from your colleagues and support them in turn, enjoy spending some time together.
I will continue to work with Jane Cummings and other senior nursing leaders to ensure that talent and dedication is constantly recognised and that our voice continues to be heard loudly and clearly in the debate about the future shape of healthcare.
I will be speaking at the CNO Summit reception, reflecting on the key achievements we have made as a profession, specifically looking at how nursing has changed over the last 100 years.
So, I'm looking forward to hearing what you all have to say, I know you will be honest and be ready to challenge. It will be good to catch up with colleagues, old and new friends – I'll see you there.
---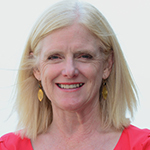 Janet Davies has been the Chief Executive and General Secretary of the Royal College of Nursing since August 2015.
She joined the RCN Executive team in 2005 as the strategic lead for nursing and services to members.
Janet started her nursing career in Manchester, and gained experience in acute, mental health and community settings. She later moved into director of nursing roles, where she obtained extensive experience in leading and developing the nursing profession.
She also pioneered good partnership working with other health care organisations, as well as social services, the police, the fire service and the wider community.