Sir Nick Partridge, Chair
Sir Nick joined Terrence Higgins Trust, the HIV/AIDS charity, in 1985 as its first member of staff and stepped down as Chief Executive in 2013. From 1998 to 2011, he was Chair of INVOLVE which encourages patients and the public to help decide what research is important, how it is designed and how the results are shared.
Between 1999 and 2009, he was Deputy Chair of the Commission for Health Improvement and the Healthcare Commission and from 2013 to 2017 he was Deputy Chair of NHS Digital. Sir Nick is currently Deputy Chair of the UK Clinical Research Collaboration and a member of the Understanding Patient Data Steering Committee.
Professor Sir Michael Rawlins MD FRCP FMedSci, Deputy Chair
Sir Michael is chairman of the Medicines and Healthcare products Regulatory Agency (since December 2014).  He is a clinical phamacologist and specialist in internal medicine.  He was professor of clinical pharmacology in Newcastle, and physician at the Newcastle Hospitals, from 1999-2006.
He was chairman of the Committee on Safety of Medicines (1992-1998), chairman of the Advisory Council on the Misuse of Drugs (1998-2008) and founding chairman of the National Institute for Clinical Excellence (1999-2013).   He is recent past president of the Royal Society of Medicine (2012-2014).
Currently Sir Michael is Chairman of UK Biobank, honorary professor at the London School of Hygiene and Tropical Medicine, and emeritus professor at the University of Newcastle upon Tyne.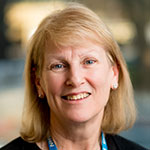 Cathy Edwards, Operational Delivery Director, Specialised Commissioning
Cathy Edwards has over 20 years' experience of working in specialised commissioning and in all that time has also been very closely involved in the commissioning of cancer services.
From April 2008 up until April 2013 Cathy was the Director of Specialised Commissioning for Yorkshire and Humber and continued working in this area when NHS England came into existence.
Cathy joined the national specialised commissioning arrangements in April 2014 as part of the turnaround team and was subsequently appointed as Operational Delivery Director in the national team.
The portfolio of this role includes: the commissioning of highly specialised services; commissioning of mental health services; communications and engagement; business planning; performance management; as well as being the chair of the Cancer Programme of Care Board and the Director lead for a number of other major programmes of work.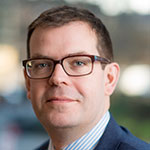 Jonathan Rowell, Director of Finance, Specialised Commissioning
Jonathan joined NHS England in January 2018 as Finance Director, Specialised Commissioning (National).  He has had a 20 year career in NHS finance, starting as a Graduate Finance Trainee in 1998.  Prior to NHSE, Jonathan worked at Cambridge University Hospitals in several roles including as Acting Chief Finance Officer.  Before working in Cambridge, he had a number of roles at King's College Hospital in South London where he worked for nine years.
As Finance Director for Specialised Commissioning he is responsible for leading on financial strategy, policy and financial performance management of over £17bn of Specialised spend.
Catherine O'Connell, Regional Director (Midlands & East) Specialised Commissioning
Catherine has extensive experience of leading commissioning organisations with a strong belief that working with clinical leaders, placing clinicians at the centre of decision making is paramount for commissioning excellent responsive services.
Catherine started her career in General Practice management and moved on to work in both commissioning and community services roles in PCGs and PCTs. Catherine began her current role as Regional Director of Specialised Commissioning for the Midlands and East Region in 2015. Catherine leads a team of 150+ across three contracting hubs, ensuring that NHS England is commissioning the highest quality services for patients within its finite resources.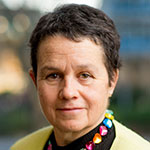 Allison Streetly OBE, BA, MB BChir, MSc, FFPH, Public Health England Representative
Dr Streetly is a Public Health Consultant and is Deputy Head in the national Healthcare Public Health team at Public Health England. She is also a part-time Senior Lecturer in Public Health at King's College London.
From 2001-2013 she was Programme Director of the NHS Sickle Cell and Thalassaemia Screening Programme, which she set up from scratch. The Programme was responsible for the implementation of newborn & antenatal screening in 2008. She also supported the development of a network of centres for the care of children with sickle cell disorders to ensure that babies identified by the screening process are enrolled into effective care programmes.
She has had a range of roles in the NHS in SE London including Acting DPH for Bexley and Greenwich Health Authority.  Dr Streetly studied medicine and social and political sciences at Cambridge University and completed her clinical training at St Thomas' Hospital.  She trained in Public Health at the London School of Hygiene and Tropical Medicine and SE London, Kent and East Sussex.
Dr Streetly was awarded an OBE for services to Healthcare in 2011.
Dr Lucy Frith, Medical Ethicist
Dr Lucy Frith works at the University of Liverpool, where she is a Reader in Bioethics and Social Science. She teaches bioethics to medical students and health care professionals and conducts research in the social and ethical aspects of health-care decision-making, policy and regulation, with a particular interest in empirical ethics and socio-legal approaches.
Fiona Barber, Patient and Public Voice Member
Fiona has spent over 35 years working in the public and voluntary sector across the East Midlands and at National level, with experience in health, social care, public safety and regulatory issues.
Fiona is a Patient Public Voice Advisor with NHS England's Primary Care Oversight Group, providing external strategic perspective and challenge to the group and assisting to develop assurance arrangements for patient and public participation in primary care.  She is also an elected Board Member for Healthwatch Leicestershire, the statutory watchdog for health and social care matters, championing involvement of patients and public in the development of services at a County level.
Fiona works as an Independent Member with Leicester City Council, sitting on their Standards Committee, as a Lay Member for the General Pharmaceutical Council on their Accreditation and Recognition panel and as a Lay Member for the Association for Nutrition on their Investigation, Professional Conduct and Appeals panel.
Dr Jane Dalton, Patient and Public Voice Member
Dr Jane Dalton is a former publicly-elected governor at a large Hospital NHS Foundation Trust, with eight years' experience representing the views of service users. She also has a PhD and 20 years academic experience in health services research. Jane has board-level expertise as a Charity Trustee/Non-Executive Director, together with qualifications in Business and Finance, and 11-years sales/marketing and strategic planning experience in UK manufacturing and business services.
Olive Hamilton-Andrews, Patient and Public Voice Member
An experienced non-executive director, Olive is active in her local community where she is currently a governor of the Redbridge Institute of Further Education and a lay member of the Redbridge Health and Wellbeing Board. Olive has also held positions with the Office of Judicial Complaints and chaired her local Citizens Advice Bureau.
Olive is a professionally trained manager with a career covering fields as diverse as agriculture, public relations, journalism, accountancy, public health and corporate governance in the private, public and third sectors. She is Managing Director of Hamiland Management Limited, a business consultancy and virtual office management company.