Everyone Counts – Biographies of speakers

Professor Sir Bruce Keogh – National Medical Director, NHS England
Formerly, Professor Sir Bruce Keogh was the Medical Director for England's National Health Service from November 2007 to the end of March 2013.  He became the National Medical Director for NHS England in April 2013, where he has responsibility for the first three domains of the outcomes framework: reducing premature mortality, improving the lives of people with long term conditions and improving acute care.  In addition, he is responsible for revalidation and specialised commissioning.
Previously he was an associate medical director at University Hospital Birmingham prior to becoming Director of Surgery at The Heart Hospital and Professor of Cardiac Surgery at University College London.  In his distinguished career in surgery, he has been President of the Society for Cardiothoracic Surgery in Great Britain and Ireland, Secretary General of the European Association for Cardiothoracic Surgery and a Director of the US Society of Thoracic Surgeons.  He has served as a Commissioner on the Commission for Health Improvement and the Healthcare Commission and was knighted for his services to medicine in 2003.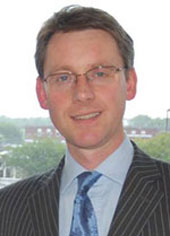 Julian Hartley – Chair for the event and Managing Director, NHS Improving Quality
Julian started his career in the NHS as a general management trainee working in the North East of England.  Following his training, he worked in a number of NHS management posts in Middlesbrough, Durham and Newcastle working at hospital, health authority and regional level.  His first Board Director appointment was at North Tees and Hartlepool NHS Trust, where he was responsible for planning, operations and strategy.  After two years in this post, Julian moved across the Pennines to take up his first Chief Executive post at Tameside and Glossop PCT.  He led the PCT for three years during which time he took it to three star status, developed new Primary Care Centres and managed the PCT's involvement in the Shipman Inquiry.
Julian stayed in the North West to move to the position of Chief Executive at Blackpool, Flyde and Wyre Hospitals NHS Foundation Trust in December 2005.  Since then, the Trust has achieved major financial turnaround, secured Foundation Trust status and was one of the first Trusts in the country to meet the 18-week target for training patients.  Julian also chaired the North West Leadership Academy which is developing NHS leaders across the region.  He was appointed Chief Executive of University Hospital of South Manchester NHS Foundation Trust in June 2009 and led a major turnaround in MRSA reduction, A&E and 18 week performance.  Julian also introduced a major programme of cultural change to improve patient experience and outcomes.
Julian was appointed Managing Director of NHS Improving Quality (NHSIQ) in October 2012 and is developing NHSIQ as the driving force for improvement across the NHS.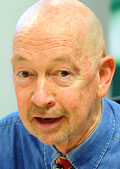 Phil Willan – Patient Representative (HQIP) and member of the Outcomes Publication Advisory Group
Since retiring from a 20 year career with the NHS and the Home Office, Phil has become an active member of HQIP's Patient Network and a lay member of ten committees and working groups under the auspices of the Royal College of Physicians (RCP).
He is also a member of the RCP's Patient and Carer Network and a member of three expert advisory groups for the Medicines and Healthcare products Regulatory Agency (MHRA). Phil describes himself as 'passionately committed to enabling the voice of the patient to be heard' and so was a natural choice for Patient Representative for the Offer 2 Advisory Group.

Professor Norman Williams – President of the Royal College of Surgeons
Consultant colorectal surgeon Professor Norman Williams became College President in July 2011. He is Professor of Surgery and Director of Innovation at the Academic Surgical Unit of Barts and The London, Queen Mary's School of Medicine and Dentistry and National Centre for Bowel Research and Surgical Innovation. His main clinical interests are sphincter preservation and reconstructive surgery, and his scientific interests are concentrated on GI motility and anorectal physiology.
Professor Williams was elected as a Council Member and Trustee of the College in 2005, and chaired the Research and Academic Board, the Invited Review Mechanism and was Lead for the National Fellowship Scheme. Prior to being elected as College President, he was President of the Society of Academic & Research Surgery and President of the national patient charity, The Ileostomy & Internal Pouch Support Group. Professor Williams has also been Chairman of the UKCCCR committee on Colorectal Cancer, President of European Digestive Surgery, President of The International Surgical Group and Vice Chairman of The British Journal of Surgery.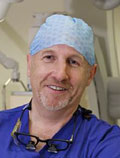 Professor Ben Bridgewater – Director of Outcomes Publication, HQIP
Following HQIP's appointment by the NHS Commissioning Board, to manage its 'Everyone Counts' transparency work, Ben joined HQIP on a part-time interim sabbatical basis in March 2013.
The project will see 10 clinical audits report outcomes at consultant level by June 2013, and Ben is well-placed to lead this, as a consultant cardiac surgeon at the University Hospital of South Manchester and lead for the programme to publish data on cardiac surgical outcomes in the UK. In addition to his operative commitments, Ben is heavily involved through various roles with the Society for Cardiothoracic Surgery of GB and Ireland, the Royal College of Surgeons, and the National Institute for Clinical Outcomes Research. He is also an Honorary Reader at the University of Manchester

Professor Moira Livingston – Clinical Director Improvement Capability, NHS Improving Quality
Professor Moira Livingston is the clinical Director of improvement capability at NHS IQ, covering developing capacity and capability across the health and care sector in improvement skills as well as leading on knowledge dissemination, innovation and improvement science and measurement.
Prior to NHS IQ, Moira has worked in the NHS for over 28 years and her roles have spanned working as a consultant in older age psychiatry, medical education including a spell as postgraduate dean, as SHA workforce director and SHA medical director and in national roles including national clinical advisory roles in medical education, chairing several national and UK wide committees, and as the national transition lead for DH for workforce intelligence. Moira lives in the north east with her husband, both children having flown the nest.