Releasing time for care: 10 High Impact Actions for General Practice – Dr Robert Varnam
Recent evidence confirms that the volume and complexity of work in general practice have risen considerably in the past few years. The pressure this creates has been compounded by growing challenges with the supply of doctors and nurses. That is why the General Practice Forward View, published in April 2016, contains significant new investment to grow capacity in practices.
However, research commissioned by NHS England also shows that at least 19 per cent of GP workload might be better handled by someone other than the GP. Helping practices to manage their workload better is therefore a high priority. We have begun gathering examples of new ways of working that help to release staff time. Some practices have already found these 10 High Impact Actions useful, but they are new to many. In partnership with the British Medical Association (BMA), we began sharing these promising ideas with practices around England, and since February 2016 over 5,000 staff have attended one of the events organised so far.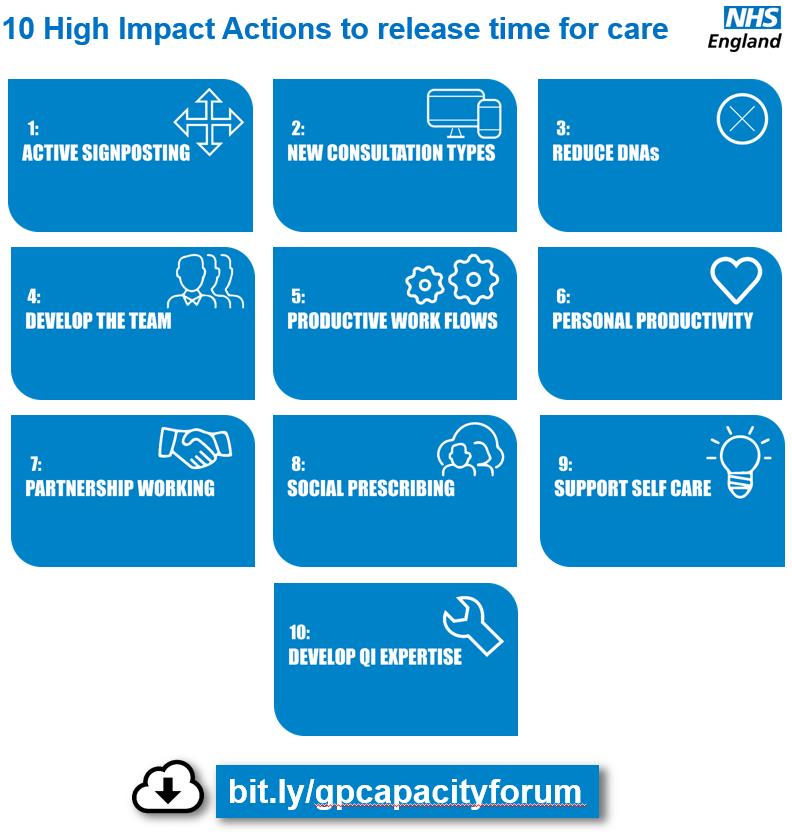 Knowing what could help release staff capacity is helpful, but often the challenge is then in how to implement change. General practice has not traditionally received the kind of investment in service improvement and change leadership capabilities that other parts of the NHS take for granted. Over the next three years, therefore, NHS England's new practice development programme will offer support to every practice in England to implement innovations that release time for care. National resources and expertise will support groups of practices to plan, implement and embed new ways of working. A new General Practice Improvement Leaders training programme will build capabilities for facilitating improvement within local practices. All of this will be supported by £90m of new investment in training reception and clerical staff, and installing online consultation systems for patients.
There is no silver bullet solution to the sustainability and transformation challenges facing general practice. The General Practice Forward View is doing a lot to reduce workload and increase capacity. Alongside that, I am very encouraged by the positive reception of the 10 High Impact Actions and the national commitment to support local implementation. This is good news for patients and staff – and I am more hopeful about the future of general practice than I have been for years.
Read more about the General Practice Forward View's development programme and dip into our 10 High Impact Action case studies in the primary care section of the Learning Environment.
---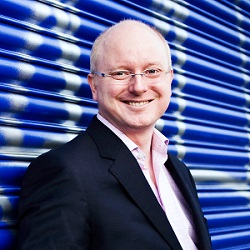 Dr Robert Varnam is a practicing GP and Head of General Practice Development at NHS England. He delivered two pop-up university workshops at Expo 2016.