Feature Zones at Expo 2017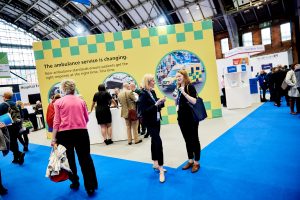 Our four feature zones, dominating the conference hall, are an important and unique element of Expo, and at Expo 2017 they were once again some of our most-visited areas.
Feature zones are spaces dedicated to in-depth, varied discussion, learning and engagement focused around a single area of health and social care work. Each zone runs its own programme of speakers and activities throughout the two days.
To find out more about each 2017 feature zones, please visit the dedicated zone pages using the links on the left of this page.
Follow us @ExpoNHS for the latest updates as we confirm the topics, speakers and activities across our Expo 2018 feature zones.