The Digital Health Zone showcased some of the latest innovations in technology and demonstrated the crucial role it, and information, is playing in modernising and future-proofing the NHS. This included:
Computer gaming technology that can help people who may struggle to make their feelings known. ProReal uses 3D models, similar to those in a computer game, and transforms difficult thoughts and feelings into scenarios by creating a virtual world. People can then project themselves into this world as an avatar, which enables them to see their experiences from a different perspective. ProReal's developers are currently working with the National Institute for Health Research as it is hoped it can be used in health and care settings
The Brain and Spinal Injury Charity (BASIC) demonstrated their hi-tech vest which enables people to play games and navigate a virtual world through their body movements. This helps people with neurological disorders and brain injuries to improve their cognitive skills, physical stamina and their confidence by practising real-life situations in a safe and controlled environment.
Delegates also had an opportunity to hear how managing long term conditions can be made easier with digital innovations. Presentations and displays explained how they are not only providing new ways of delivering care to patients, but they are also supporting clinicians by giving them better access to clinical information, reduce inefficiencies and promoting safety.
Visitors heard from clinicians who have turned digital innovators and they had a chance to take selfies to show their support for the #datasaveslives campaign for the safe re-use of health data.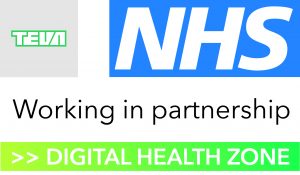 This year, the Digital Health zone was sponsored by TEVA.