#lovesocialcare at Expo 2018 – Vic Rayner, National Care Forum
Social Care needs a new narrative. That much is obvious to anyone working within the care system, and for those who are not involved in the day to day workings of care, the service is either invisible or crisis ridden. We are in a state of transition – everything around us is changing – on a political, policy, practice and personal level. There is little that we could point to in our daily routines of life that has not changed in the last 5 years, yet we seem to find it hard to describe, or for others to envisage the sorts of transformation that is going on every day within social care.
What can we do about it? The forthcoming publication of a green paper on social care provides a welcome opportunity to open up the debate on social care. We need that paper to be bold about the future. We need it to recognise that truly person centred care is in our grasp, but that going forward we will need new models of care, updated skills and profile of the workforce, leadership that is equipped and enabled to manage positive risk and wholescale investment in technology. We need to recognise the central role of care within communities, and whilst understanding the interdependencies with health, acknowledge the vital contribution of social care in its own right.
For this to be achieved, we also need a sustainable funding structure that provides choice and control to those receiving care and support, and confidence in the system. Nobody is pretending this will be easy to achieve, but there is a truly mountainous body of research and proposals upon which the solution can be built.
I am really delighted that this debate is being brought to Health Care Innovation Expo 2018. It is key that we fully explore how social care is viewed and valued. I shall be contributing to this discussion at Expo in a session entitled 'Focus on Social Care', with a particular focus on the contribution of the Not for Profit sector and the role of independent social care provision.
We have a new Secretary of State for Health and Social Care and I want this discussion to inform the narrative he is sharing about the role of social care within communities, and to provide the stories that reinforce the life changing impact of social care on people across the country, week in, week out, 24 hours a day. Social care has people at its heart so come and join the debate to ensure that people have social care at their heart!
---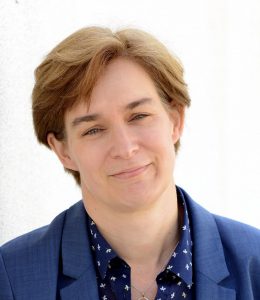 Vic Rayner is Executive Director of the National Care Forum, joining the organisation in 2016.
The NCF is the strongest voice for the not for profit care sector, and works with its membership to drive forward the delivery of quality, person-centred care. As Executive Director, Vic sits on a range of government and national specialist groups with a focus on the social care workforce, digital transformation, new models of care and regulation. Vic is a regular national and international speaker, and has extensive knowledge and expertise across a wide range of care, support, housing and social policy agendas. Prior to joining the NCF, she was the CEO of Sitra, a leading national membership body championing excellence in housing, health, care and support.
Vic is a Director of the London Housing Foundation, funding innovation and best practice in homelessness provision, she is also a trustee of Hestia, and the Care Workers Charity. She is the independent Chair of the Brighton and Hove Fairness Commission, tackling inequalities and promoting social justice within the locality. Vic has an MBA (Distinction), MA and BA (Hons) in Politics, Philosophy and Economics.