Getting started with large scale change
Iain Smith, Programme Lead for Improvement Methodology, Sustainable Improvement Team
NHS England's Sustainable Improvement Team offers improvement and change expertise to help deliver NHS England's priorities. The team promotes evidence-based improvement methods and works to equip colleagues across health and care with the practical skills they need to ensure better services and outcomes for patients.
Last year at Expo, we published the 'Leading Large Scale Change: A Practical Guide' to support delivery of the NHS Five Year Forward View. The guide is a resource for those involved in service transformation and reflects latest thinking, policy and practice to affect change in complex health and care environments. There has been significant interest in the guide which has been viewed online over 10,000 times generating 5,000 downloads. If you've not yet downloaded it, why not check it out?
To help colleagues across health and care to apply the concepts and tools in the Leading Large Scale Change guide, we developed our Virtual Academy of Large Scale Change. We call our academy virtual because it combines online webinars with face-to-face masterclasses to build capability in leading large scale change. Since launching the guide and academy at Expo last year we have:
been joined by over 1,000 delegates on our webinar series;
hosted almost 300 people in our masterclasses;
helped almost 50 cross-sector health and care teams (from over 60% of STP areas) to progress their large scale change journeys.
Our work is helping to spread improvement capability at scale across health and care. By working with a wide variety of individuals, teams and organisations across health and care, we are increasing knowledge and confidence to lead sustainable service transformation. Applying our impact framework to evaluate our work has demonstrated positive outcomes. 97% of our delegates report an increase in their level of knowledge as well as a high propensity to recommend our webinars and masterclasses to others.
If you'd like to get a flavour for our work, why not come along and join us at Expo, where we're running a session to introduce the principles of large scale change and help people get started. We'll be in Theatre 2 on Wednesday 5th September from 9:45am to 10:45am. You can find all the details in the Expo 2018 interactive agenda. It would be great to see you there!
If you want more, then after Expo we have another round of our webinar series launching and we also take to the road again with masterclasses covering: systems leadership; large scale change; working in networks; knowledge management and evaluating impact. So it will be a busy time! Get in touch at england.si-virtualacademy@nhs.net and we'll be happy to provide you with more information.
---
Iain Smith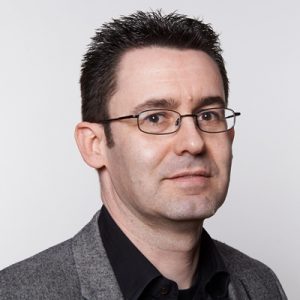 With over 20 years NHS experience as a quality improvement leader, Iain has worked in various roles to build improvement capability in healthcare. Iain is well versed in many quality improvement methods including large scale change and lean thinking. He has worked in regional and national roles to apply these methods of improvement across many sectors of healthcare including acute hospitals, primary care and mental health. Working within NHS England's Sustainable Improvement Team, Iain led the design and delivery of the Virtual Academy of Large Scale Change to promote the latest thinking and approaches for advancing large scale change programmes.