Partnering with Industry: Real Life Example from Barts Health NHS Trust
In the 70th year of the NHS, there is increasing pressure on hospitals to find ways to tackle the challenges our health service faces without increasing costs. Lucy Morrisey,  Deputy Director: Strategy, at Barts Health NHS Trust, shares her views.
Like most NHS Trusts, we are always on the lookout for ways to improve productivity and patient outcomes without driving higher costs.
When our orthopaedic product tender came up for renewal, we saw the opportunity to do things differently. We wanted to find a solution that supported our mission to transform the service provided to patients and improve pathways to care through innovation.
In short, we set out to find an external partner that would help us do a number of things:
Improve patient outcomes whilst reducing length of stay
Release capacity in our orthopaedic theatres
Increase the Trust's income by improving patient throughput (driven by the release in capacity)
Optimise the patient pathway through standardising clinical best practice and reducing process variation
The Johnson & Johnson Medical Devices Companies (JJMDC) CareAdvantage approach, a value-based offering, was clearly aligned to our needs as a Trust.
A dedicated team was put on site to work with us and, following an extensive diagnostic exercise to identify areas of improvement, a number of plans and ways of working were put in place to help us meet our objectives.
Thanks to the partnership, we moved to standardised products across three large sites, introduced consistent clinical best practice and reduced process variation; which in turn has reduced length of stay and released bed capacity. Initial results show the team to be on track in delivering 1,500 bed days and a 12% increase in theatre utilisation.
We have also implemented a range of initiatives to support and inform our patients, with effective messaging and expectation setting. This ranged from refreshing our patient literature, to developing an engagement app which provides a digital approach to patient engagement.
The creation of 'super-lists' to optimise theatres by increasing the number of patients on lists has enabled us to treat five patients per day instead of the previous three, giving more patients access to care and driving increased income for the Trust.
These are fantastic results and there are multiple ways that the project has demonstrated additional value to the Trust. The value created by team working, learning from the external support team, bringing an industry voice to our working practices has in itself been hugely beneficial. In addition, the collaboration of teams across the board – be it in theatres or on the ward – has enabled our front-line staff to work together to solve problems and improve patient outcomes.
A real sign of the partnership's success is how the practices implemented within the orthopaedic theatres have been expanded to other theatres outside the project scope. The whole project has been a collective effort across multiple professions at various levels across the organisation, working together and sharing successes. The possibilities that collaboration between the NHS and industry holds make it an exciting era for us. At a time when we need seamless, integrated working more than ever, I believe partnership is a key element to the successful future of both our healthcare system and delivering on patient expectations.
---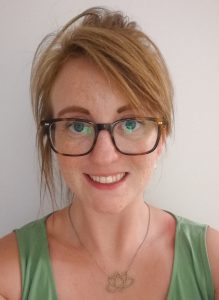 Lucy Morrisey is Deputy Director of Delivery and Development at Barts Health NHS Trust. She will be speaking in Pop Up University 4, leading the workshop Delivering measurable value through partnerships on Day 2 of Health and Care Innovation Expo 2018, Thursday 6 September at 1.15pm.