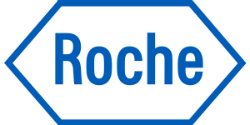 NHS RightCare is working closely with two other national programmes, NHS Elective Care and NHS Improvement's Getting it Right First Time (GIRFT) to provide full system patient care that ensures the best possible outcomes for patients while securing the most efficient use of resources.
Their feature zone showcased how the three programmes complement one another across commissioning and provision to build better outcomes for patients by ensuring that people see the right person in the right place, first time. This zone was sponsored by Roche.
Over the two days, presentations hosted in the Presentation Pod covered a range of topics including musculoskeletal conditions and frailty, use for data and analysis across the programmes, cardiovascular disease prevention and population health management.
Visitors were also asked to give their views on the future of personalised care, and its place as the NHS moves towards greater levels of efficiency and quality.