In collaboration with Janssen UK, one of the world's leading research-based pharmaceutical companies, part of the Johnson & Johnson family of companies – the largest diversified healthcare group in the world, NHS England's Integrated Care zone showcased how and why NHS organisations and local councils across England are working together to transform, design and deliver health and care services so that every person is supported by health and care professionals acting as one team from organisations working as one system.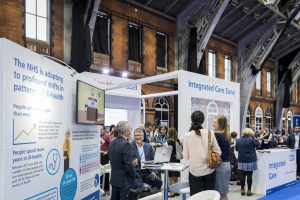 Our health and care needs today are different from those the current health and care system was designed to address and therefore we must adapt to these changes. NHS organisations and local councils in England are joining forces to integrate services and to invest in ways to prevent illness and keep people out of hospital. Their aim is that people can live healthier lives and get the care and treatment they need, in the right place, at the right time.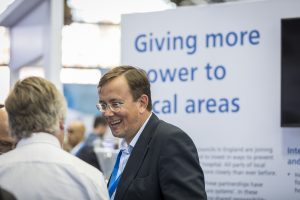 Over the two days the Integrated Care zone showcased a range of presentations and Q&A's from leading speakers who are working with or in part of these systems.
There were opportunities to speak with staff across NHS England's System Transformation Group (STG) who are working on topics such as population health, primary care, public engagement and finance, as well as view supporting multi-media content and information.