Health and Care Innovation Expo attracts the highest-profile speakers across health and care.
Read more about some of the speakers from Expo 2018: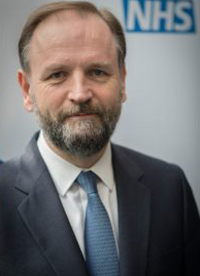 Simon Stevens
Simon Stevens is CEO of NHS England, which leads the NHS' work nationally to improve health and ensure high quality care for all. As the NHS Accounting Officer he is also accountable to Parliament for over £100 billion of annual Health Service funding.
Simon joined the NHS through its Graduate Training Scheme in 1988. As a frontline NHS manager he subsequently led acute hospitals, mental health and community services, primary care and health commissioning in the North East of England, London and the South Coast. He also served seven years as the Prime Minister's Health Adviser at 10 Downing Street, and as policy adviser to successive Health Secretaries at the Department of Health.
Simon also spent a decade working internationally at UnitedHealth Group, including as its Medicare CEO and as president of its global health division, leading health services in the United States, Europe, Brazil, India, China, Africa, and the Middle East.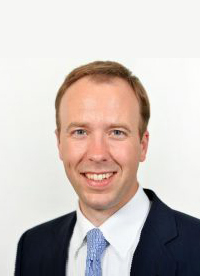 Matt Hancock MP
Matt Hancock MP is the Secretary of State for Health and Social Care. He was Secretary of State for Digital, Culture, Media and Sport from 8 January 2018 to 9 July 2018. He was previously Minister of State for Digital from July 2016 to January 2018.
Matt Hancock is the MP for West Suffolk, having been elected in the 2010 general election. From 2010 Matt served as a backbencher on the Public Accounts Committee and the Standards & Privileges Committee. Matt entered government in September 2012 and has served in a number of Ministerial Roles, including for skills and business, and as Paymaster General. He oversaw the expansion of apprenticeships, and championed the digital transformation of government.
From July 2016 he served at DCMS as Minister of State for Digital and was responsible for broadband, broadcasting, creative industries, cyber and the tech industry.
Before entering politics, Matt worked for his family business, as an economist at the Bank of England, and as Chief of Staff to the Shadow Chancellor of the Exchequer. He holds degrees from Oxford and Cambridge Universities.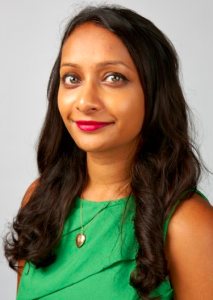 Poorna Bell
Poorna Bell is an award-winning journalist and author. She has written a book, Chase The Rainbow, an account of life with her husband Rob who struggled with depression and took his own life in 2015.
Poorna has since campaigned around mental health – particularly men's mental health – speaking on radio, TV and at events. She is also a judge for this year's Mind media award.
Follow Poorna on Twitter @poornabell.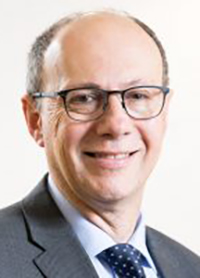 Stephen Powis
Stephen Powis is the National Medical Director of NHS England.Stephen Powis is the National Medical Director of NHS England and Professor of Renal Medicine at University College London.
Previously he was Medical Director (and latterly Group Chief Medical Officer) of the Royal Free London NHS Foundation Trust from 2006 to 2018. Professor Powis was also a member of the governing body of Merton Clinical Commissioning Group for five years and a Director of Healthcare Services Laboratories LLP. He is a past Chairman of the Association of UK Universities (AUKUH) Medical Directors Group and has been a member of numerous national committees and working groups, including the Department of Health Strategic Education Funding Expert Group. He is a past non-executive director of the North Middlesex University Hospital NHS Trust, including a period of eight months as acting chairman.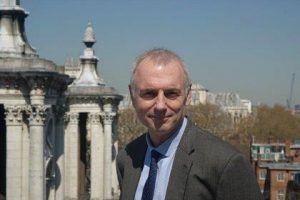 Glen Garrod
Glen Garrod is the President of the Association of Directors of Adult Social Care.Glen joined Lincolnshire County Council in March 2012. His role was expanded to include Public Health in October 2016 when he became the Executive Director of Adult Care and Community Wellbeing. Glen's background is in clinical psychology (Leeds), social work (University College North Wales), applied research (Edinburgh) and, being a persistent student he then went off and obtained an MBA (Sunderland). Glen started his career as a Community Service Volunteer in Manchester and has worked in Scotland, Wales, England, India and the USA. He has also spent a month studying Health and Social Care in New Zealand. His previous roles have included responsibility for adult and children's services and housing and leisure. He relinquished his role as the East Midlands Branch Chair for the Association of Directors of Social Services (ADASS) in March 2017, which he held for two years, to become the Vice President of ADASS. He became the President of ADASS in April 2018. He chairs the Lincolnshire Task Group, responsible for producing the Lincolnshire Better Care Fund. He is married to a South African GP and has a 13-year-old daughter.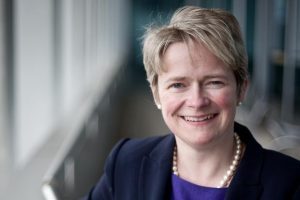 Baroness Dido Harding
Baroness Dido Harding became Chair of NHS Improvement on 30 October 2017. She is a non-executive director on The Court of The Bank of England and Chair of the Bank's Remuneration Committee. She was Chief Executive of TalkTalk Telecom Group PLC from 2010 to May 2017. Prior to TalkTalk, Dido was Sainsbury's convenience director, having been appointed to Sainsbury's operating board in March 2008. Dido joined Sainsbury's from Tesco PLC where she held a variety of senior roles both in the UK and international businesses.
Prior to this, she worked at Kingfisher plc and Thomas Cook Limited where she gained considerable retail experience. She has also served on the boards of The British Land Company PLC and Cheltenham Racecourse. She is a trustee of Doteveryone and a member of the UK National Holocaust Foundation Board.
In August 2014 Dido was offered a Peerage and sits in the House of Lords as a Conservative Peer. She was appointed to the Economic Affairs Committee of the Lords in July 2017. Dido is married to politician John Penrose, has two children and in what spare time she has left is a jockey and racehorse owner.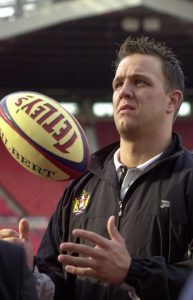 Danny Sculthorpe
Danny Sculthorpe is a former professional rugby league player and Ambassador of the State of Mind Sport Charity.Danny Sculthorpe played just under 300 professional rugby league games for Rochdale, Wigan, Castleford, Wakefield, Huddersfield, Bradford, and captained England before a serious spine injury forced him into retirement. Danny suffered from depression quite badly after that and courageously came through on the other side. He is now a trustee of the State of Mind Sport charity.
He speaks to schools, colleges, universities, workplaces and sports clubs about the importance of looking after your mental health.
He has recently completed a Level Two counselling course.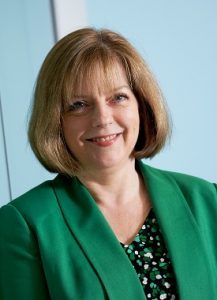 Professor Jane Cummings
Professor Jane Cummings is the Chief Nursing Officer for England and Executive Director at NHS England.
Before progressing into general management, Jane specialised in Emergency Care. She has held a wide variety of clinical and managerial roles including Director of Commissioning, Director of Nursing and Deputy Chief Executive.
Jane moved to NHS North West in 2007 where she held executive responsibility for the professional leadership of nursing, quality, performance as well as QIPP, commissioning and for a time Deputy Chief Executive Officer.
She was appointed as Chief Nursing Officer for England in 2012. Jane is the professional lead for all nurses and midwives in England (with the exception of public health) and published the '6Cs' and 'Compassion in Practice' in December 2012, followed by publishing the 'Leading Change, Adding Value' framework in May 2016.
Jane has executive oversight of maternity, patient experience, learning disability and, in January 2016, became executive lead for Patient and Public Participation.
She is also Director and trustee for Macmillan Cancer Support and a clinical Ambassador for the Over the Wall Children's Charity where she volunteers as a nurse providing care for children affected by serious illnesses.
Follow Jane on Twitter: @JaneMCummings
Matthew Swindells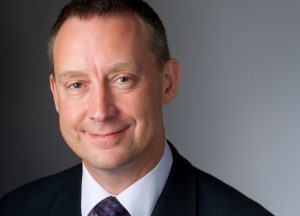 Matthew Swindells is the National Director for Operations and Information at NHS England.Matthew joined NHS England in May 2016 from the Cerner Group, where he was Senior Vice President for Population Health and Global Strategy. He is responsible for national performance of the NHS against the NHS Constitution Standards, assurance of Clinical Commissioning Groups, achieving digital transformation, and information and technology programmes.
He has over 25 years' experience in health care services, and has worked in the Department of Health and the Prime Minister's Office of Public Service Reform.
Matthew began his career at Guys and St Thomas' Hospital in the early 1990s, and went on to become Director of Clinical Services of Heatherwood and Wexham Park Hospital and later Chief Executive of the Royal Surrey County Hospital.
He is visiting professor and chair of the advisory committee in the School of Health Management at the University of Surrey and Member of the Editorial Board for the Journal of Population Health Management.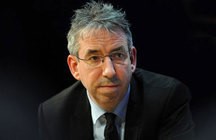 Duncan Selbie
Duncan Selbie is the Chief Executive of Public Health England. Duncan Selbie is the founding Chief Executive of Public Health England. Prior to 2013, he was Chief Executive of Brighton and Sussex University Hospitals, the regional teaching hospital for the south east of England. From 2003 to 2007 Duncan was the Director General of Programmes and Performance for the NHS and subsequently its first Director General of Commissioning. He's also served as Chief Executive of South East London Strategic Health Authority. Before this role he was Chief Executive of the South West London and St George's Mental Health NHS Trust. Duncan joined the NHS in January 1980.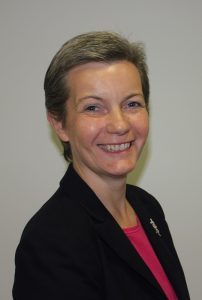 Andrea Sutcliffe CBE
Andrea Sutcliffe CBE is the Chief Inspector of Adult Social Care at the Care Quality Commission. Andrea has over 30 years' experience in health and social care managing a range of services including those for children and older people.
She leads on the regulation and inspection of adult social care including care homes and domiciliary care. Andrea is also responsible for the registration team supporting all health and care sectors. In collaboration with many others, Andrea played a key role in the development of Quality Matters, the adult social care sector wide commitment to quality launched in July 2017.
Andrea joined CQC from the Social Care Institute for Excellence (SCIE) where she was Chief Executive from April 2012. Previously she was Chief Executive of the Appointments Commission and was an Executive Director at the National Institute for Health and Clinical Excellence for seven years.
In July 2016 in recognition of her work in social care, Andrea received an Honorary Award of Doctor of Science from the University of Leeds.
Andrea is an advocate for the use of social media to share information and learn from others. She tweets at @Crouchendtiger7 and writes occasional blogs for the CQC website. Andrea is passionate about people who use services, their families and carers being at the heart of everything CQC does.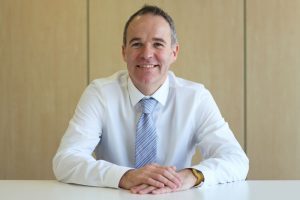 Rob Webster
Rob Webster is the lead Chief Executive for West Yorkshire and Harrogate Health and Care Partnership and Chief Executive of South West Yorkshire Partnership NHS Foundation Trust.
Rob joined South West Yorkshire Partnership NHS Foundation Trust as Chief Executive in May 2016 and leads the organisation and its 4600 staff. Rob is also the Lead Chief Executive for West Yorkshire & Harrogate Health and Care Partnership.
Rob has worked in healthcare since 1990, taking on national leadership roles in the NHS Confederation and the Department of Health on policy, transformation and delivery and running commissioning organisations and providers of NHS services.
He has a history of effective partnership working and a strong commitment to system leadership. Rob is defined by a values based approach to leadership.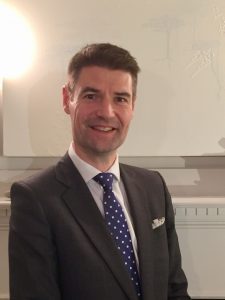 Dr Simon Eccles 
Dr Simon Eccles is the Chief Clinical Information Officer for Health and Care. The role spans the Department of Health and Social Care, NHS England, NHS Improvement and the arms-length bodies. He is accountable for delivery of the Personal Health and Care 2020 programme, and the whole of the central NHS IT expenditure.
Simon still practices one day a week as a consultant in Emergency Medicine at St Thomas' Hospital.
Former roles have included: Programme Director for Emergency Care Pathways transformation at Guys and St Thomas', including overseeing the building of a new Emergency Floor on the St Thomas' site; joint Clinical Director for Urgent and Emergency Care for NHSE London; joint SRO for Urgent and Emergency Care in South East London and a reviewer with CQC, the MPA and NHS England. He has been SRO for Interoperability within the P2020 programme and for NHSmail, providing secure communication across the NHS.