Sponsorship from organisations across the health and social care sector ensures Health and Care Innovation Expo is a high-quality event, with free-of-charge tickets available to public sector colleagues, while remaining cost-neutral to the NHS.
To discuss opportunities and have a chat about your needs for Expo 2019 on 4 and 5 September 2019, please call 0207 593 5500 or email healthexpo@dods.co.uk
---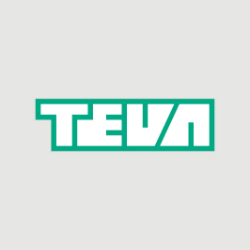 Teva – HealthTech zone and headline sponsor
We're Teva, a global pharmaceutical company, committed to increasing access to high-quality healthcare to patients around the world.
We develop, produce and market affordable generic medicines, as well as innovative and specialty pharmaceuticals and over-the-counter consumer healthcare products, along with supplying active pharmaceutical ingredients.
In the UK we've been supplying medicines for about 80 years, which is longer than the NHS has been around.
Today we specialise in both generic and branded medicines, improving the lives of patients, whether it is by fighting infections, controlling cholesterol, relieving the symptoms of asthma or multiple sclerosis, or providing lifesaving injectable medicines and pain relief for cancer sufferers.
We work in partnership with the NHS and other organisations to help deliver improvements in care and to improve and modernise services while delivering cost efficiencies. We're also working hard to integrate digital solutions into our work and to harness technological developments.