Sponsorship from organisations across the health and social care sector ensures Health and Care Innovation Expo is a high-quality event, with free-of-charge tickets available to public sector colleagues, while remaining cost-neutral to the NHS.
To discuss opportunities and have a chat about your needs for Expo 2019 on 4 and 5 September 2019, please call 0207 593 5500 or email healthexpo@dods.co.uk
---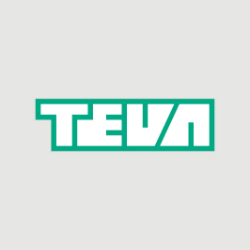 Teva – HealthTech zone and headline sponsor
We're Teva, a global pharmaceutical company, committed to increasing access to high-quality healthcare to patients around the world.
We develop, produce and market affordable generic medicines, as well as innovative and specialty pharmaceuticals and over-the-counter consumer healthcare products, along with supplying active pharmaceutical ingredients.
In the UK we've been supplying medicines for about 80 years, which is longer than the NHS has been around.
Today we specialise in both generic and branded medicines, improving the lives of patients, whether it is by fighting infections, controlling cholesterol, relieving the symptoms of asthma or multiple sclerosis, or providing lifesaving injectable medicines and pain relief for cancer sufferers.
We work in partnership with the NHS and other organisations to help deliver improvements in care and to improve and modernise services while delivering cost efficiencies. We're also working hard to integrate digital solutions into our work and to harness technological developments.
---

Johnson & Johnson – Integrated care zone sponsor
At Johnson & Johnson, we believe good health is the foundation of vibrant lives, thriving communities and forward progress. That's why for more than 130 years, we have aimed to keep people well at every age and every stage of life. Today, as the world's largest and most broadly-based health care company, we are committed to using our reach and size for good. We strive to improve access and affordability, create healthier communities, and put a healthy mind, body and environment within reach of everyone, everywhere. We are blending our heart, science and ingenuity to profoundly change the trajectory of health for humanity. www.jnj.com
Janssen-Cilag UK Ltd, the Janssen Pharmaceutical Companies of Johnson & Johnson, paid for our corporate sponsorship of EXPO 2018.
---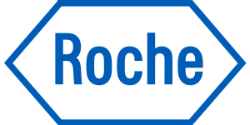 Roche – Improving Care and Diabetes and Obesity zone sponsor
Roche is proud to sponsor two zones at Expo. Roche Pharmaceuticals is sponsoring NHS RightCare for a third year alongside GIRFT and NHS Elective Care in the Improving Care Zone. Roche Diabetes Care is delighted to be sponsoring the Diabetes and Obesity Zone.
At Roche our aim is to improve the health, quality of life and well-being of people around the world by providing an innovative range of diagnostic solutions and medicines. We are the world's largest biotech company, with truly differentiated medicines in oncology, immunology, infectious diseases and neuroscience. Roche is also the world leader in in vitro diagnostics and tissue-based cancer diagnostics.
Our focus is to provide personalised healthcare matching the right treatments to the right people at the right time to produce the best outcomes. We believe that working in partnership with the NHS is essential to achieving this goal. Visit us on the Improving Care Zone to hear how we are working towards future-proofing healthcare to achieve this.
Roche Diabetes Care has been a pioneer in providing innovation in diabetes technology and services, helping people with diabetes to live their lives as active and unrestricted as possible. Under the brand Accu-Chek and in collaboration with partners, Roche Diabetes Care creates value by providing integrated diabetes management solutions to monitor glucose levels, deliver insulin and track relevant data points for successful glucose management.
Having always supported people with diabetes to self-manage, with the aim of preventing complications post-diagnosis of diabetes, it was a natural step for Roche Diabetes Care to enter the type 2 prevention space. Through partnerships with start-up enterprises and innovative research and development, Roche Diabetes Care is offering products and services to help individuals reduce their type 2 risk whilst supporting the NHS. Visit us on the Diabetes and Obesity Zone to find out more.