Sponsorship from organisations across the health and social care sector ensures Health and Care Innovation Expo is a high-quality event, with free-of-charge tickets available to public sector colleagues, while remaining cost-neutral to the NHS.
A range of Expo supporter packages are available, allowing you to choose the best ways for your organisation to engage with more than 5,000 influential attendees from across the health and social care sectors.
To discuss opportunities and have a chat about your needs for Expo 2019 on 4 and 5 September 2019, please call 0207 593 5500 or email healthexpo@dods.co.uk
---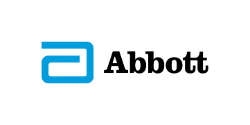 Abbott – Registration and theatre session sponsor
Abbott offers the broadest selection of diagnostic solutions globally, including rapid point-of-care (POC) tests that provide immediate and actionable information that helps improve patient outcomes and healthcare value. With the acquisition of Alere in 2017, Abbott became the number one POC diagnostics in the world, offering best-in-class tests and services across key health and therapeutic areas, including: infectious disease, cardiometabolic & informatics, toxicology and consumer diagnostics.
---

AbbVie is a global biopharmaceutical company committed to developing innovative advanced therapies for some of the world's most complex and critical conditions. Last year, AbbVie launched Live:Lab, an ambitious collaboration designed to help people overcome the barriers that prevent them from seeking health advice to ultimately support a more sustainable NHS.
---

Insight driven health is the foundation of more effective, efficient and affordable healthcare. That's why the world's leading healthcare providers and health plans choose Accenture for a wide range of insight driven health services that help them use knowledge in new ways. Their professionals combine real-world experience, business and clinical insights and innovate technologies to deliver the power of insight driven health.
Website: accenture.co.uk/Health     Twitter: @AccentureHealth
---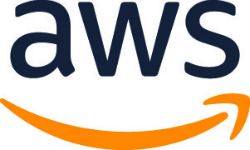 Amazon Web Services (AWS) Worldwide Public Sector helps government, education, and non-profit customers deploy cloud services to reduce costs, drive efficiencies, and increase innovation across the globe.  With AWS, you only pay for what you use, with no up-front physical infrastructure expenses or long term commitments.
Website: https://aws.amazon.com/government-education     Twitter: @AWS_UKI    / @awscloud
---

Celltrion Healthcare is committed to delivering innovative and affordable medications to promote patients' access to advanced therapies. Celltrion Healthcare's products are Remsima® (biosimilar infliximab), which is the world's first monoclonal antibody biosimilar, Truxima® (biosimilar rituximab), and Herzuma® (biosimilar trastuzumab).
Website: www.celltrionhealthcare.com
---
HIMSS – PUU sponsor
HIMSS is a global advisor and thought leader supporting the transformation of health through information and technology. As a mission driven non-profit, HIMSS offers a unique depth and breadth of expertise in health innovation, public policy, workforce development, research and analytics to advise global leaders, stakeholders and influencers on best practices in health information and technology. Through our innovation companies, HIMSS delivers key insights, education and engaging events to healthcare providers, governments and market suppliers, ensuring they have the right information at the point of decision.
Website: www.himss-uk.org          Twitter: @HIMSS_UK
---

The health ecosystem is faced with ever-increasing demands, and is riddled with obstacles, complexity and silos. IBM brings an unprecedented combination of resources and a secure IT infrastructure and cloud environment, to overcome these challenges. We are creating the path from today to the future that is needed as healthcare professionals modernise and digitise, identifying tangible return on your investments, while delivering the best patient care available.
Website: www-935.ibm.com/industries/uk-en/healthcare/    Twitter: @IBM_UK_Health
---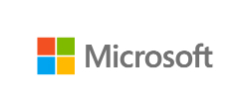 Microsoft
Transforming healthcare requires more than digitizing medical records. We need "systems of insight" that translate data into action, and "systems of engagement" enabling new ways to treat patients more quickly and long-term. Microsoft provides the trusted foundation for such solutions, so health providers, public health or social services agencies, and pharmaceutical companies can improve patient and employee experiences, empower researchers, and enhance patient outcomes in the face of increasing cost pressures.
Website: https://enterprise.microsoft.com/en-gb/industries/public-sector/health/     Twitter: @msukinhealth
---

SilverCloud Health is a leading provider of outcomes-based online behavioural health solutions. Its aim is to meet the key market need to increase reach, lower cost and provide effective care. Developed by clinicians over ten years, the SilverCloud Health platform provides online access to over 22 evidence-based, CBT programs.
Website: http://www.silvercloudhealth.com/    Twitter: @SilverCloudH