Partners, supporters and exhibitors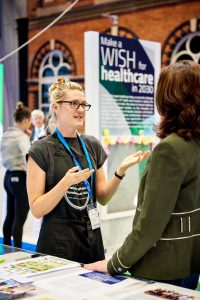 Our commercial partners, supporters and exhibitors are a key part of Expo. Around 200 exhibitor stands fill the main hall at Manchester Central, while further sponsors support our speaker stages, feature zones, theatre and pop-up university.
Expo offers a wide range of commercial opportunities to raise sponsors' profile with more than 5,000 of the most influential people across the health and care sector. Our packages offer tailored support to everyone, from SMEs and non-profit organisations to large multinationals.
We are grateful to all our partners, supporters and exhibitors, who help us ensure Expo is always a high-quality event, with free-of-charge tickets available to all public sector staff.
For full details of sponsorship packages, call 0207 593 5500 or email healthexpo@dods.co.uk