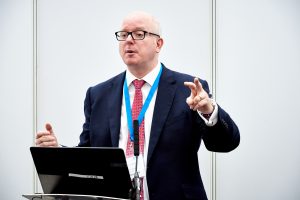 The Pop-up University at Health and Care Innovation Expo is designed for organisations and teams across every part of the health and care sector to carry out targeted communication with an engaged audience – introducing new concepts, sharing the best new ways of working, and engaging with professional peers.
Leading a Pop-up University gives you:
Full leadership of a 60-minute workshop
Support and materials from the Expo team, helping you directly promote your workshop to key target audiences
Access to an advance list of those registered to attend the session
Ongoing contact with attendees, allowing you to equip the right people with the tools to make changes
Applications to lead workshops are now closed. Thank you to everyone who submitted a proposal. All applicants will be contacted with results of their application by the beginning of June 2018.
Please contact the Expo team at england.expo@nhs.net for updates about your application to take part in Expo 2018.
You can view details of our Expo 2017 Pop-up University here