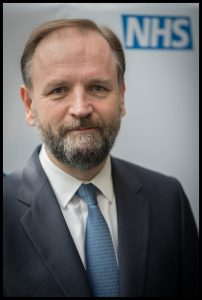 Simon Stevens is CEO of NHS England, which leads the NHS' work nationally to improve health and ensure high quality care for all. As the NHS Accounting Officer he is also accountable to Parliament for over £100 billion of annual Health Service funding.
Simon joined the NHS through its Graduate Training Scheme in 1988. As a frontline NHS manager he subsequently led acute hospitals, mental health and community services, primary care and health commissioning in the North East of England, London and the South Coast. He also served seven years as the Prime Minister's Health Adviser at 10 Downing Street, and as policy adviser to successive Health Secretaries at the Department of Health.
Simon also spent a decade working internationally at UnitedHealth Group, including as its Medicare CEO and as president of its global health division, leading health services in the United States, Europe, Brazil, India, China, Africa, and the Middle East.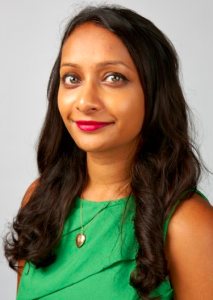 Poorna Bell is an award-winning journalist and author. She has written a book, Chase The Rainbow, an account of life with her husband Rob who struggled with depression and took his own life in 2015. Poorna has since campaigned around mental health – particularly men's mental health – speaking on radio, TV and at events. She is also a judge for this year's Mind media award.

Follow Poorna on Twitter @poornabell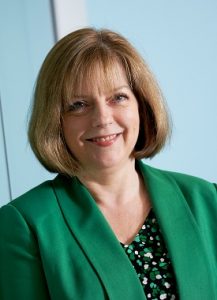 Professor Jane Cummings is the Chief Nursing Officer for England and Executive Director at NHS England.

Before progressing into general management, Jane specialised in Emergency Care. She has held a wide variety of clinical and managerial roles including Director of Commissioning, Director of Nursing and Deputy Chief Executive.

Jane moved to NHS North West in 2007 where she held executive responsibility for the professional leadership of nursing, quality, performance as well as QIPP, commissioning and for a time Deputy Chief Executive Officer.

She was appointed as Chief Nursing Officer for England in 2012. Jane is the professional lead for all nurses and midwives in England (with the exception of public health) and published the '6Cs' and 'Compassion in Practice' in December 2012, followed by publishing the 'Leading Change, Adding Value' framework in May 2016.

Jane has executive oversight of maternity, patient experience, learning disability and, in January 2016, became executive lead for Patient and Public Participation.

She is also Director and trustee for Macmillan Cancer Support and a clinical Ambassador for the Over the Wall Children's Charity where she volunteers as a nurse providing care for children affected by serious illnesses.

Follow Jane on Twitter: @JaneMCummings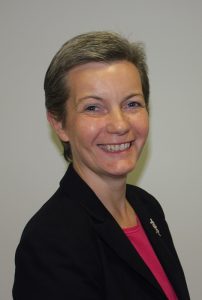 Andrea Sutcliffe CBE is the Chief Inspector of Adult Social Care at the Care Quality Commission. Andrea has over 30 years' experience in health and social care managing a range of services including those for children and older people.
She leads on the regulation and inspection of adult social care including care homes and domiciliary care. Andrea is also responsible for the registration team supporting all health and care sectors. In collaboration with many others, Andrea played a key role in the development of Quality Matters, the adult social care sector wide commitment to quality launched in July 2017.
Andrea joined CQC from the Social Care Institute for Excellence (SCIE) where she was Chief Executive from April 2012. Previously she was Chief Executive of the Appointments Commission and was an Executive Director at the National Institute for Health and Clinical Excellence for 7 years.
In July 2016 in recognition of her work in social care, Andrea received an Honorary Award of Doctor of Science from the University of Leeds.
Andrea is an advocate for the use of social media to share information and learn from others. She tweets at @Crouchendtiger7 and writes occasional blogs for the CQC website. Andrea is passionate about people who use services, their families and carers being at the heart of everything CQC does.