2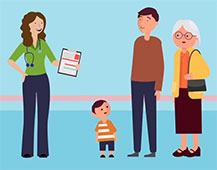 Frimley Health and Care is a partnership of organisations working together to improve health and care services for the 800,000 people in the local area, with a shared vision for the best use of combined resources to make a positive difference for communities, residents, patients and staff.
The partners in Frimley Health and Care are:
CCGs: East Berkshire, North East Hampshire and Farnham, and Surrey Heath
Acute care: Frimley Health NHS Foundation Trust (across three sites, Frimley Park Hospital, Wexham Park hospital and Heatherwood Hospital)
Mental health and community foundation trusts and other providers: Berkshire Healthcare, Southern Health, Surrey and Borders, Sussex Partnership and Virgin Care123
GP federations: Bracknell Federation, Federation of WAM practices, Salus GP Federation, Slough GP Federation and FICS (Farnham Integrated Care Services) and the Surrey Heath community providers
GP out of hours providers: East Berkshire Primary Care and North Hampshire Urgent Care
Ambulance trusts: South Central Ambulance Service and South East Coast Ambulance
Two county councils: Hampshire and Surrey and one unitary council Bracknell Forest
The area also included the integrated primary and acute care systems vanguard in North East Hampshire and Farnham.
The total population is 762,523. Its age structure is similar to England as a whole, although Slough has more children and more 25-40 year olds than average. Three per cent of the population live in the most deprived areas of England, while the region also includes large affluent areas. There is a strong military presence across the area.
There is a diverse ethnic population with large communities of people from Nepal and South East Asia and the traveller community.
The vision
Frimley Health and Care is working in partnership with the local population and local partner stakeholder organisations to provide an integrated health and social care system fit for the future. This means people receiving seamless holistic services that meet their physical and mental health needs at the earliest possible opportunity – right care, right time and right place. Through a focus on individuals, as opposed to organisational structures, there is increased priority placed on prevention and proactive care rather than reactive treatment.
What this means for local people
Local people will:
Be supported to remain as healthy, active, independent and happy as they can be
Benefit from more coordination within the health and social care system – a 'no wrong door' approach
Know who to contact if they need help and be offered care and support in their home that is well organised, only having to tell their story once
Work in partnership with a care and support team to plan and manage their own care, leading to improved health, confidence and wellbeing
Find it easy to navigate the urgent and emergency care system, with most of their care easily accessed close to where they live
Have confidence that the treatment they are offered is evidence-based and results in high quality outcomes wherever they live
Increase their skills and confidence to take responsibility for their own health and care in their communities
Benefit from a greater use of technology that offers easier access to information and services
Be assured that care is provided in an efficient and integrated way.
The changes being made
Case study
£28 million investment puts patients at the heart of integrated care
By developing a network of integrated hubs, each serving around 30,000-50,000 people, Frimley Health and Care is providing connected out-of-hospital service, linking up teams from health and social care in the best locations, in fit-for-purpose buildings, to enable patients to be looked after without the constraints of organisational boundaries. This follows similar successful projects in North East Hampshire and Farnham and Surrey Heath. In these areas patients are reporting better experience of the services, staff are reporting increased satisfaction with their new way of working and there has been a reduction in the number of people attending A&E.
Project lead Fiona Slevin-Brown said: "We are delighted to have been awarded this funding from NHS England, which will make a significant impact to the quality of services provided and the outcomes for our local populations. Our bid was developed with a range of local people and organisations, and reflects our level of ambition for transforming health and care services across the Frimley Health and Care STP system. We will be working with local communities to shape these new services so that they have the biggest impact for local people."
Find out more about the changes being made locally to deliver their vision.
Looking ahead
Find out about the projects that will be happening in 2018/19 to help the integrated care system deliver on its ambitions.
Contact
You can get in touch with the integrated care system in the following ways: