CSO Knowledge Transfer Partnership winners 2017
NHS England, in partnership with the National Measurement System (NMS) – the Government funded body that maintains the UK measurement infrastructure – has announced the winners of its first Chief Scientific Officer's (CSO) Knowledge Transfer Partnership Programme.
The bespoke 12 month development programme gives clinical leaders in healthcare science the opportunity to create, test and implement innovative ideas to improve patient care and identify new approaches to measurement and outcomes.
The programme involves collaboration at a senior level with partner organisations across the UK's National Measurement System (NMS) at leading centres of excellence in science and technology. It is designed to enable senior healthcare scientists to remain in clinical service whilst building long term partnerships between clinical, research and industry teams This collaboration and learning from other science led organisations is crucial to putting science and innovation at the heart of the NHS, delivering the next steps on the five year forward view and ensuring sustained improvements to scientific services for patient benefit.
Following a highly competitive selection process, the successful applicants for the first programme are:
New born screening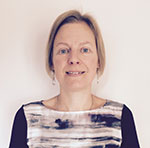 Winner: Dr Rachel Carling, Consultant Clinical Scientist, Director of Service and Clinical Lead, Viapath, Guys & St Thomas' NHS Foundation Trust

Rachel Carling graduated with a first class honours degree in Chemistry from Manchester University in 1996. She then gained a PhD in Analytical Chemistry before moving to Leeds and training as a Clinical Biochemist. She chose to specialise in metabolic biochemistry because of her interest in analytical techniques and became one of eight Higher Specialist Trainees in Metabolic Biochemistry, obtaining FRCPath in 2007. Rachel is now a Consultant Clinical Scientist at Guy's & St Thomas' Hospital where she is Director of South East Thames Regional Newborn Screening Laboratory and Scientific Head of Service and Clinical Lead for Biochemical Sciences.
Her main area of interest is inherited metabolic disease with a particular focus on the application of tandem mass spectrometry to the measurement of small molecules. She is passionate about science, an advocate of A3 thinking and committed to service improvement.
"I am delighted to have been offered a KTP and I am looking forward to collaborating with scientists from the NMS. I hope that this partnership will provide me with a different perspective and new ways of working which I will be able to adopt and/or adapt to benefit the delivery of my own service."
Advancing radiotherapy through enhanced imaging, treatment verification and outcome prediction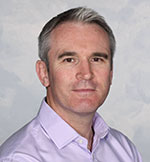 Winner: Dr Colin Baker, Head of Radiotherapy Physics, Royal Berkshire Hospital NHS Foundation Trust
Dr Colin Baker joined the Medical Physics Department of the Royal Berkshire NHS Foundation Trust in 2015 to head the Radiotherapy Section where he provides scientific leadership and management to a team of 25 Physicists, Engineers and Radiographers in supporting and developing the radiotherapy service.
Colin gained a PhD in Radiation Physics at the University of Surrey, supported by an EPSRC CASE studentship, initiated by and in collaboration with the National Physics Laboratory. Research interests to date having included Monte Carlo simulation of photon, electron and proton beams for radiotherapy, mathematical modelling of radiotherapy outcome and in vivo dosimetry for proton therapy. He has supervised 6 PhD students so far studying projects in these areas.
"Radiotherapy is a high technology healthcare service that benefits from knowledge and technology transfer from mathematics, physics and engineering research. Partnerships between the NHS, academia and industry are essential to identify clinical challenges, explore potential solutions, and safely bring new technology into the NHS. This offers improved outcomes for patients in terms of a higher likelihood of curative cancer treatment and a reduction in the frequency and severity of side-effects that impact on later quality of life.
"I was thrilled to be offered a CSO Knowledge Transfer Partnership Associate position and look forward to getting started on the programme."
Development of a harmonisation policy to for medical imaging equipment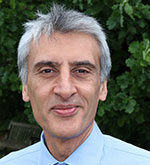 Winner: Dr Bal Sanghera, Clinical Scientist Paul Strickland Scanner Centre Mount Vernon Hospital
Dr Bal Sanghera is a State Registered Medical Physicist with 25 years of hardware and software experience in medical imaging projects. His fields of expertise include Medical physics, medical imaging and PET-CT scanning.
Dr Sanghera completed his BSC in Physics and MSC in Material Studies before going on to complete a PHD for the Institute of Cancer Research with Imperial College London. He currently supervises a variety of students as an honorary lecturer at Hertfordshire and Brunel universities and has contributed to over 25 academic articles in the area of medical imaging. He is currently an honorary secretary and Trustee of the Institute of Physics and Engineering in Medicine (IPEM) and a Medical Physics Examiner for the Royal College of Radiology.
"I'm genuinely surprised and humbled to be accepted.  Last time I won anything was a 'Honeymonster' watch in the 70s! I look forward to the opportunity to engage in an advisory capacity at the national level while instigating more national / international research with relevant NHS, academic and industrial stakeholders in these challenging times."
Reducing the burden of measurements in the commissioning of medical linear accelerators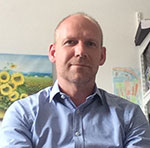 Winner: Dr Jason Cashmore, Consultant Physicist, Deputy Head of Physics, University Hospital Birmingham
Dr Jason Cashmore has worked as Deputy Head of physics at University Hospitals Birmingham since 2007. In his role he provides leadership and support to all aspects relating to clinical physics, working directly with senior clinical colleagues to provide state of the art treatment services for the population of Birmingham.
Jason began his education in physics with a BSC in Astrophysics an MSC in Radiation Physics, before going on to study for a PHD at Birmingham University, focusing on flattening-filter-free (FFF) radiotherapy. His research interests include adaptive radiotherapy; knowledge based planning and particle therapy. In 2016 Jason received a scholarship from the Royal College of Radiologists to spend time at the University of Florida Health Proton Therapy Institute in the USA, working in the field of particle physics and proton radiotherapy. 
"It is critical that good ideas that will benefit patients find a way to move through to clinical practice in the shortest timeframe possible. Without the correct infrastructure and support many projects fail to reach completion. The key to many of these issues is early support, direct collaboration, and early involvement with industry and the National Measurement System".
"The Knowledge Transfer Partnership Programme looks like an ideal opportunity to bring these aspects together and provide a pathway to accelerate good ideas directly into clinical practice with the appropriate forethought and backing, and I am very happy to be part of this new programme."
In addition to working with partner organisations that collectively deliver the UK's National Measurement System (NMS): The National Physical Laboratory (NPL), LGC Ltd and the National Institute for Biological Standards and Control (NIBSC) the winners will have the opportunity to:
Advise at a national level through membership on the Office of the Chief Scientific Officer's NHS England senior advisory group.
Input into the UK's National Measurement System research programmes to help ensure they provide benefit to the NHS and address key clinical challenges.
Enhance their leadership skills through individual King's Fund executive coaching sessions and join other senior leaders and CEOs at The King's Fund annual leadership summit.
Critically explore and expand their research idea through a twelve-month programme of outcomes-focused master classes, action learning sets and mastermind sessions with topic experts and improvement colleagues at The King's Fund.
Attend the National Chief Scientific Officer's Conference 2018 and access other professional speaking and ambassadorial opportunities.
"I am pleased to announce our inaugural winners of our Knowledge Transfer Partnership Programme for Leaders in Healthcare Science and look forward to a successful year of collaborating with our new Associates, our partners in the National Measurement Systems and the King's Fund".

"The framework we have put in place will ensure ongoing future collaborations across industry, academia and research teams and position the NHS as a key contributor and committed partner to the development and testing of new technology to transform services, improve outcomes and reduce cost. Such innovative scientific and medical research is crucial in supporting the next steps on the delivery of the Five Year Forward View for patient benefit by speeding up the identification and dissemination of healthcare innovations."

Professor Sue Hill, Chief Scientific Officer OBE
"The laboratories that deliver the National Measurement System carry out cutting edge research to address health challenges, and have an important role in accelerating the adoption of healthcare innovations. We are delighted to be working with NHS England to create this new programme, enabling NHS and NMS scientists to work together to solve healthcare challenges more rapidly and to accelerate the adoption of new technology. We look forward to continuing to develop and expand this partnership."

Dr Martyn Sene, Deputy Chief Executive, National Physical Laboratory