Hertfordshire and West Essex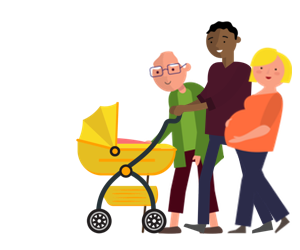 Region: East of England
Population: 1.6 million
Find out more about Hertfordshire and West Essex integrated care system (ICS) including details of its population size, constituent organisations and priorities.
Priorities
Helping people to make the right choices about their health, living as independently as possible and accessing support at the right time and place.
Improving support to people through partnerships with district councils, third sector, employers and community organisations.
Integrating primary, community, mental health and social care teams around defined communities and their needs.
Introducing consistent best practice pathways, supported by integrated models of delivery.
Ensuring people are admitted to hospital at the right time for the right reason, and only when hospital is the right place for them.
Putting in place support to enable people to be quickly discharged from hospital when they are ready.
Making effective and efficient use of available resources across the ICS area.
Constituent organisations
The following organisations are part of Hertfordshire and West Essex ICS. For individual contact details for these organisations, please see the NHS website.
160 practices
Central London Community Healthcare NHS Trust
East and North Hertfordshire CCG
East and North Hertfordshire NHS Trust
Essex County Council
Essex Partnership University NHS Foundation Trust
Hertfordshire Community NHS Trust
Hertfordshire County Council
Hertfordshire Partnership University NHS Foundation Trust
Herts Valleys CCG
Hundreds of health and social care partners, including voluntary and community organisations
Princess Alexandra Hospital NHS Trust
The East of England Ambulance Service NHS Trust
Thirteen district and borough councils
Two branches of Healthwatch
Two Health and Wellbeing Boards for Hertfordshire and Essex
West Essex CCG
West Hertfordshire NHS Hospitals Trust