Bedfordshire, Luton and Milton Keynes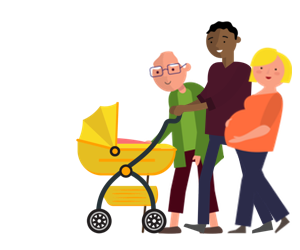 Region: Midlands and East
Population: 1 million
Find out more about Bedfordshire, Luton and Milton Keynes sustainability and transformation partnership (STP) including details of its population size, constituent organisations and priorities. This partnership is developing into an integrated care system.
Priorities
Embedding a culture of prevention to keep people healthy, improve care and quality of services, and reduce the burden of ill health.
Providing better primary, community and social care closer to home, and ensuring organisations are working together to improve outcomes for the patients.
Ensuring that secondary care services are sustainable – local hospitals play a crucial role in providing care for local people and they are working closely together to develop a unified service across the three existing hospital sites to ensure services continue to be delivered safely and well.
Transforming the way that local health and care services share information, in order to support the creation of integrated models of care and encourage greater collaboration across organisations.
Redesigning health and care, so that the partnership can become an accountable care system.
Constituent organisations
The following organisations are part of Bedfordshire, Luton and Milton Keynes STP. For individual contact details for these organisations, please see the NHS website.
Bedford Borough Council
Bedford Hospital NHS Trust
Bedfordshire CCG
Cambridgeshire Community Service NHS Trust
Central and North West London NHS Foundation Trust
Central Bedfordshire Council
East London NHS Foundation Trust.
East of England Ambulance Service NHS Trust
Luton and Dunstable University Hospital NHS Foundation Trust
Luton Borough Council
Luton CCG
Milton Keynes CCG
Milton Keynes Council
Milton Keynes University Hospital NHS Foundation Trust
South Central Ambulance Service NHS Foundation Trust
South Essex Partnership University NHS Foundation Trust