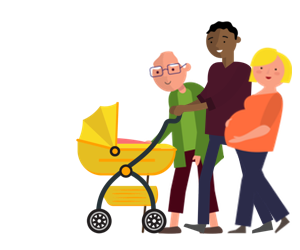 Region: South West
Population: 1.2 million
Find out more about Devon sustainability and transformation partnership (STP) including details of its population size, constituent organisations and priorities.
Priorities
Prevention and promoting health
Integrated models of care
Primary care
Mental health and learning disabilities
Acute hospital and specialist services
Productivity
Children and families
Constituent organisations
The following organisations are part of Devon STP. For individual contact details for these organisations, please see the NHS website.
Devon County Council
Devon CCG
Devon Partnership NHS Trust
Livewell Southwest CIC
Northern Devon Healthcare NHS Trust
Plymouth City Council
Plymouth Hospitals NHS Trust
Royal Devon and Exeter NHS Foundation Trust
South Western Ambulance Service NHS Foundation Trust
Torbay and South Devon NHS Foundation Trust
Torbay Council