Leicester, Leicestershire and Rutland STP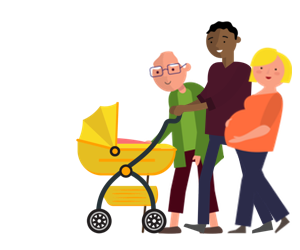 Region: Midlands
Population: 1.1 million
Find out more about Leicester, Leicestershire and Rutland sustainability and transformation partnership (STP) including details of its population size, constituent organisations and priorities.
Priorities
Supporting people to stay well in their homes, and to be able to manage their conditions or illnesses. This approach enables people to receive the rehabilitation and support they need to to get back to their normal lives quickly, and reduce their stay in hospital.
Creating specialised integrated teams in the community, to keep people well at home, while reducing unnecessary hospital stays and ensuring those who do need to be admitted to hospital do not stay longer than necessary.
Working to improve the way its services are structured so that the partnership can provide the best possible medical services with the resources.
Redesigning care so that the STP can deliver consistently high quality services that provide equal access for everyone.
Constituent organisations
The following organisations are part of Leicester, Leicestershire and Rutland STP. For individual contact details for these organisations, please see the NHS website.
East Leicestershire and Rutland CCG
East Midlands Ambulance Service NHS Trust
Leicester City CCG
Leicester City Council
Leicestershire County Council
Leicestershire Partnership NHS Trust
Rutland County Council
University Hospitals of Leicester NHS Trust
West Leicestershire CCG
Contact Leicester, Leicestershire and Rutland STP
STP leader: Sue Lock, Accountable Officer, Leicester City CCG
Email: bctcomms@leicspart.nhs.uk