Staffordshire and Stoke on Trent STP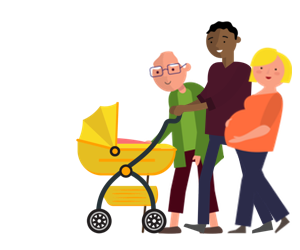 Region: Midlands
Population: 1.2 million
Find out more about Staffordshire and Stoke on Trent sustainability and transformation partnership (STP) including details of its population size, constituent organisations and priorities.
Priorities
Focused prevention – identifying where downstream investment in prevention and early intervention will have a positive impact on both the health of the population and in reducing high cost care.
Enhanced primary and community care – enhancing and integrating primary and community care to enable frail elderly and those with long-term conditions to live independent lives and avoiding unnecessary, costly and upsetting emergency episodes.
Effective and efficient planned care – ensuring planned care services meet patient needs, improve productivity and remove duplication and over capacity.
Simplified urgent and emergency care system – redesigning emergency and urgent care services across the system to reduce avoidable A&E attendances and non-elective admissions.
Accelerating the delivery of productivity and efficiency plans to reduce costs.
Constituent organisations
The following organisations are part of Staffordshire and Stoke on Trent STP. For individual contact details for these organisations, please see the NHS website.
Burton Hospitals NHS Foundation Trust
Cannock Chase CCG
East Staffordshire CCG
Healthwatch Staffordshire
Healthwatch Stoke-on-Trent
NHS England
NHS Improvement
North Staffordshire CCG
North Staffordshire Combined Healthcare NHS Trust
South East Staffordshire and Seisdon Peninsula CCG
South Staffordshire and Shropshire Healthcare NHS Foundation Trust
Stafford and Surrounds CCG
Staffordshire and Stoke-on-Trent Partnership NHS Trust
Staffordshire County Council
Stoke-on-Trent CCG
Stoke-on-Trent City Council
University Hospitals of North Midlands NHS Trust