The Black Country and West Birmingham STP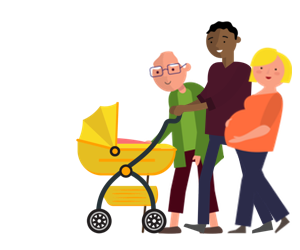 Region: Midlands
Population: 1.5 million
Find out more about The Black Country and West Birmingham sustainability and transformation partnership (STP) including details of its population size, constituent organisations and priorities.
Priorities
Maternal and infant health – reduce current high levels of infant mortality to bring them in line with the national average, avoiding the death of 34 babies a year.
GP and community services – invest an extra £25m in GP services by 2021.
Hospital services – the new Midland Metropolitan Hospital will treat over 570,000 people when it opens in 2019 and will be one of a network of hospitals serving the Black Country and offering the right care in the right place at the right time.
NHS 111 – ringing one telephone number, the people of the Black Country will be able to book a doctor's appointment, in evenings and at weekends, get dental advice, order a repeat prescription, or get urgent advice.
Mental health services – changes to how health and care services work together will mean those suffering early psychosis will get access to therapy within two weeks.
Tackling deprivation – co-operate across all STP partners to tackle deprivation and other wider determinants of health such as low educational achievement, inadequate housing and unemployment
Workforce – build a stronger, more resilient health and care workforce that is able to take advantage of expanded career opportunities across the STP footprint.
Constituent organisations
The following organisations are part of The Black Country and West Birmingham STP. For individual contact details for these organisations, please see the NHS website.
Birmingham City Council
Birmingham Community Healthcare NHS Foundation Trust
Black Country Healthcare NHS Foundation Trust
City of Wolverhampton Council
Dudley Integrated Health and Care NHS Trust
Dudley CCG
Dudley Metropolitan Borough Council
Sandwell and West Birmingham CCG
Sandwell and West Birmingham Hospitals NHS Trust
Sandwell Metropolitan Borough Council
The Dudley Group NHS Foundation Trust
The Royal Wolverhampton NHS Trust
Walsall CCG
Walsall Healthcare NHS Trust
Walsall Metropolitan Borough Council
West Midlands Ambulance Service NHS Foundation Trust